Take a moment to pause and read through these inspirational quotes about life. They will help you focus on what's truly important in your life.
If you're feeling frazzled and looking for some inspirational quotes about life to give your day a bit of direction, you've come to the right place.
10 Inspirational Quotes About Life That Will Help You Focus On What's Important
Shall we get started?
1. Today is a day for new beginnings.
We have two lives: the one we learn with and the one we live after that. — Bernard Malamud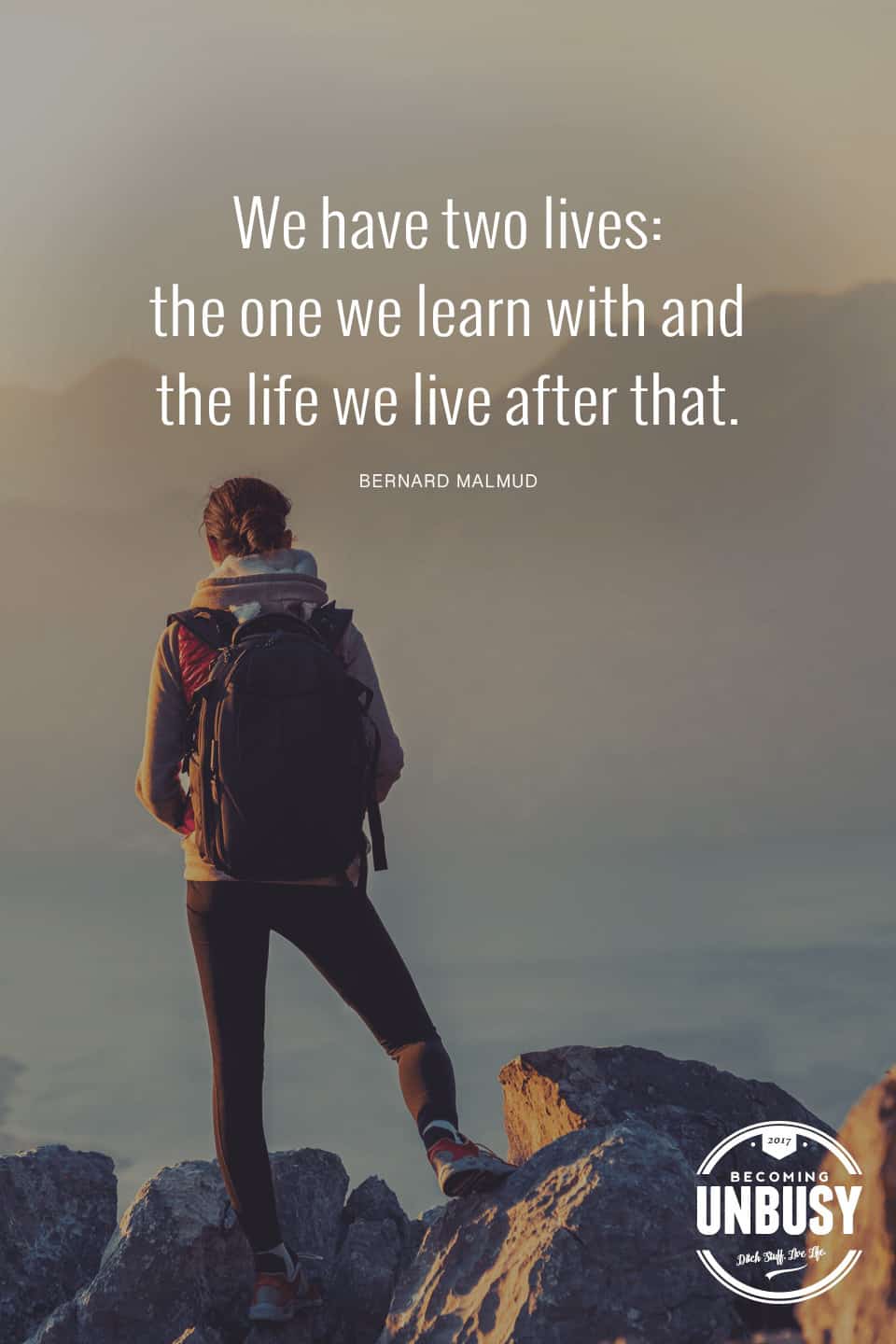 2. We all need motivational thoughts to move toward change.
May you have the courage this week to begin breaking patterns in your life that no longer serve you. Give yourself permission to pause and reflect today. And remember, taking care of yourself doesn't mean me first; it means me too.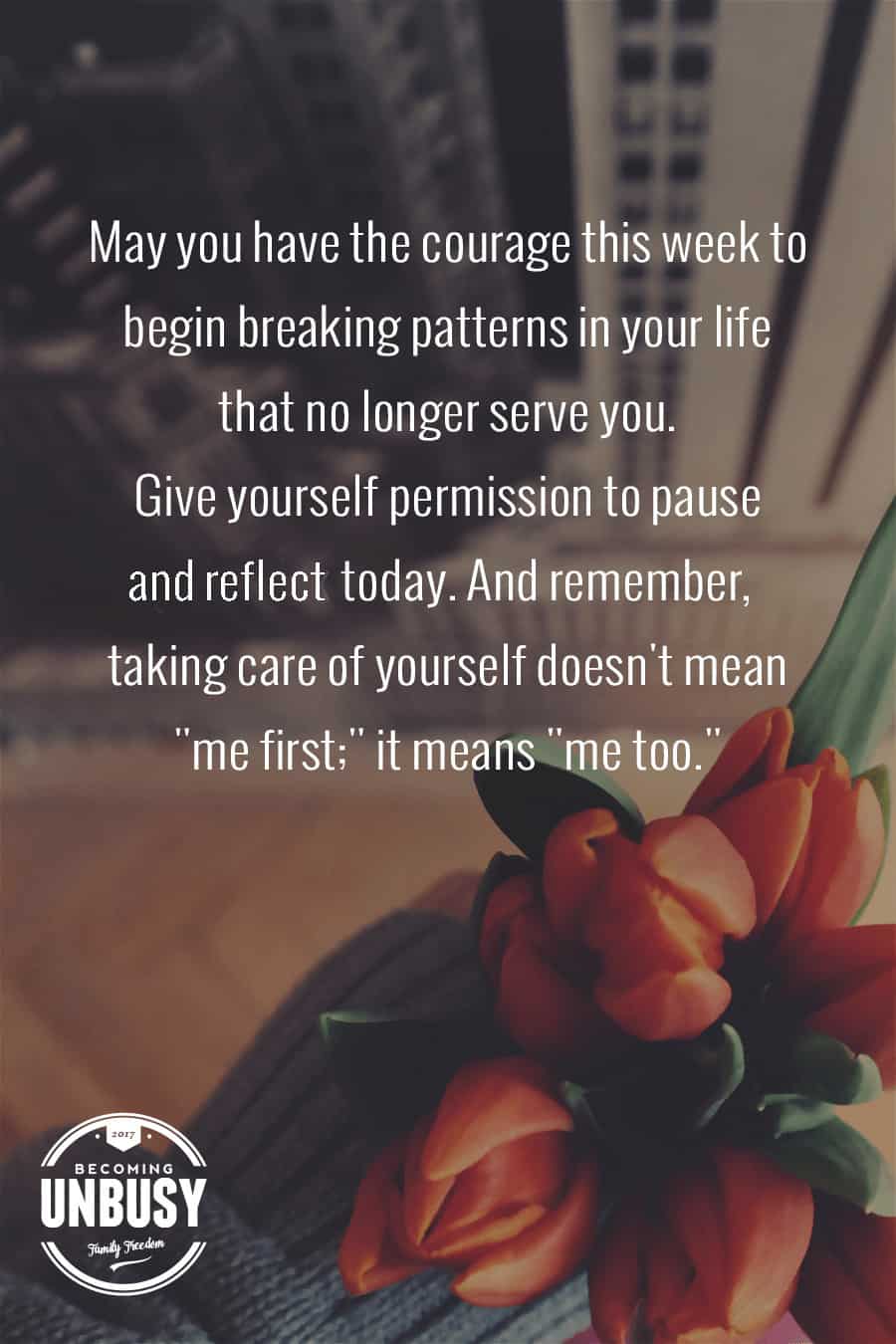 3. The Instagram account Be More With Less is a great resource for inspirational quotes about life, too.
If you don't have time for things that matter, stop doing things that don't. — Courtney Carver, Be More With Less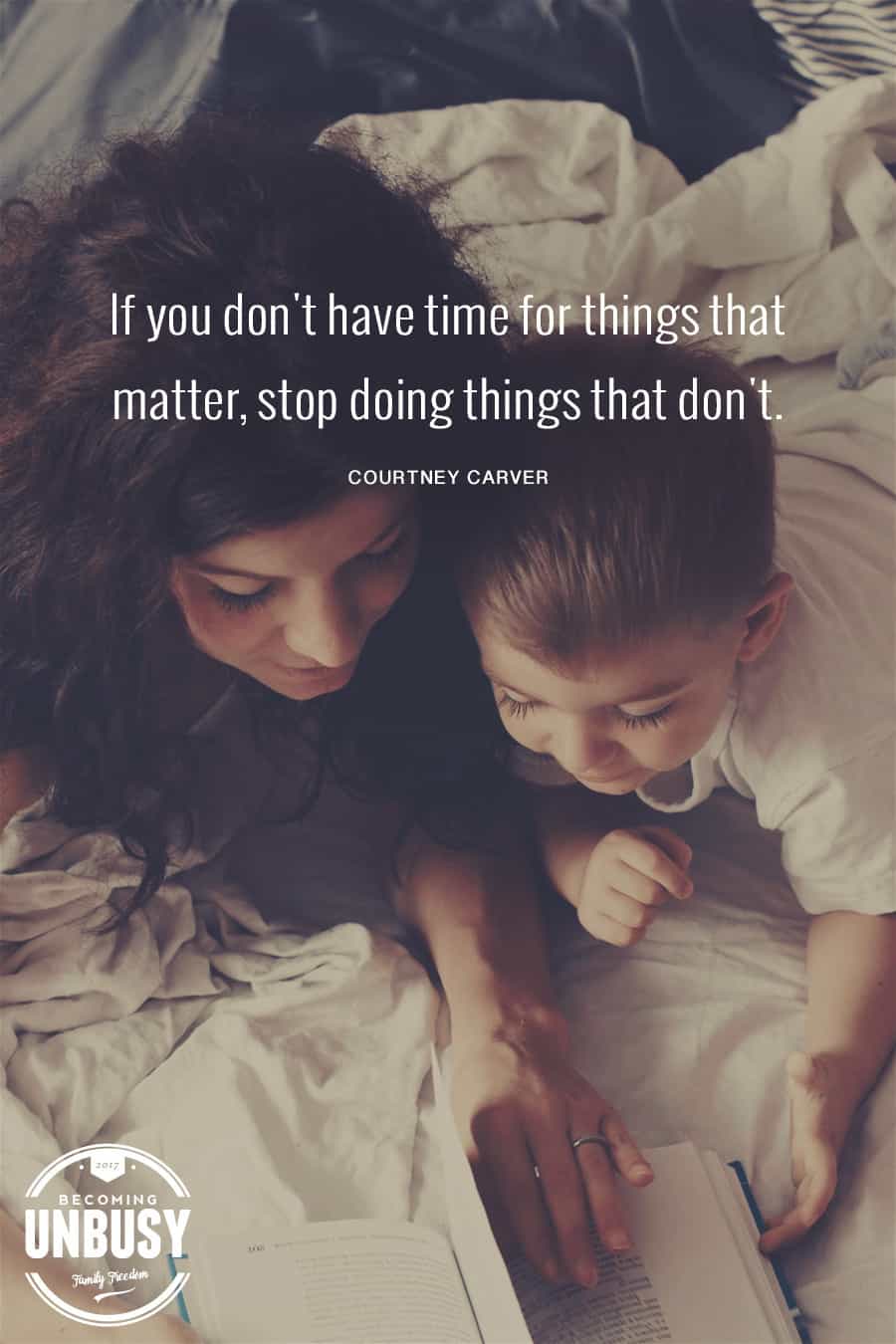 4. This is one of my favorite quotes to live by.
Live life less out of habit and more out of intent.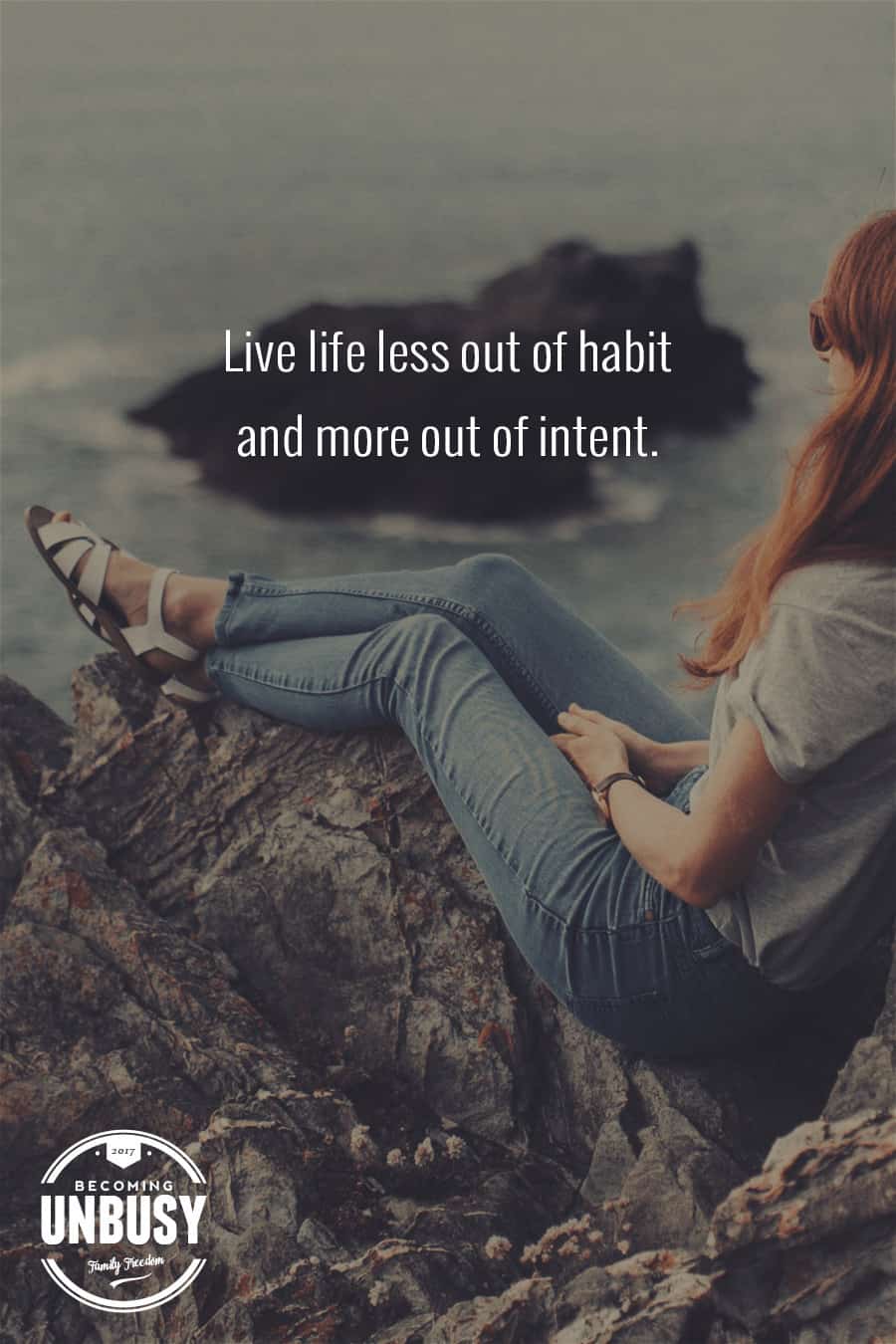 5. When I think about meaningful quotes that have helped shape my journey toward an UnBusy life, this is one of them.
To live content with small means; to seek elegance rather than luxury, and refinement rather than fashion, to be worthy, not respectable, and wealthy, not rich; to study hard, think quietly, talk gently, act frankly, to listen to stars and birds, to babes and sages, with open heart, to bear all cheerfully, to all bravely await occasions, hurry never. In a word, to let the spiritual unbidden and unconscious grow up through the common. This is to be my symphony. — William Henry Channing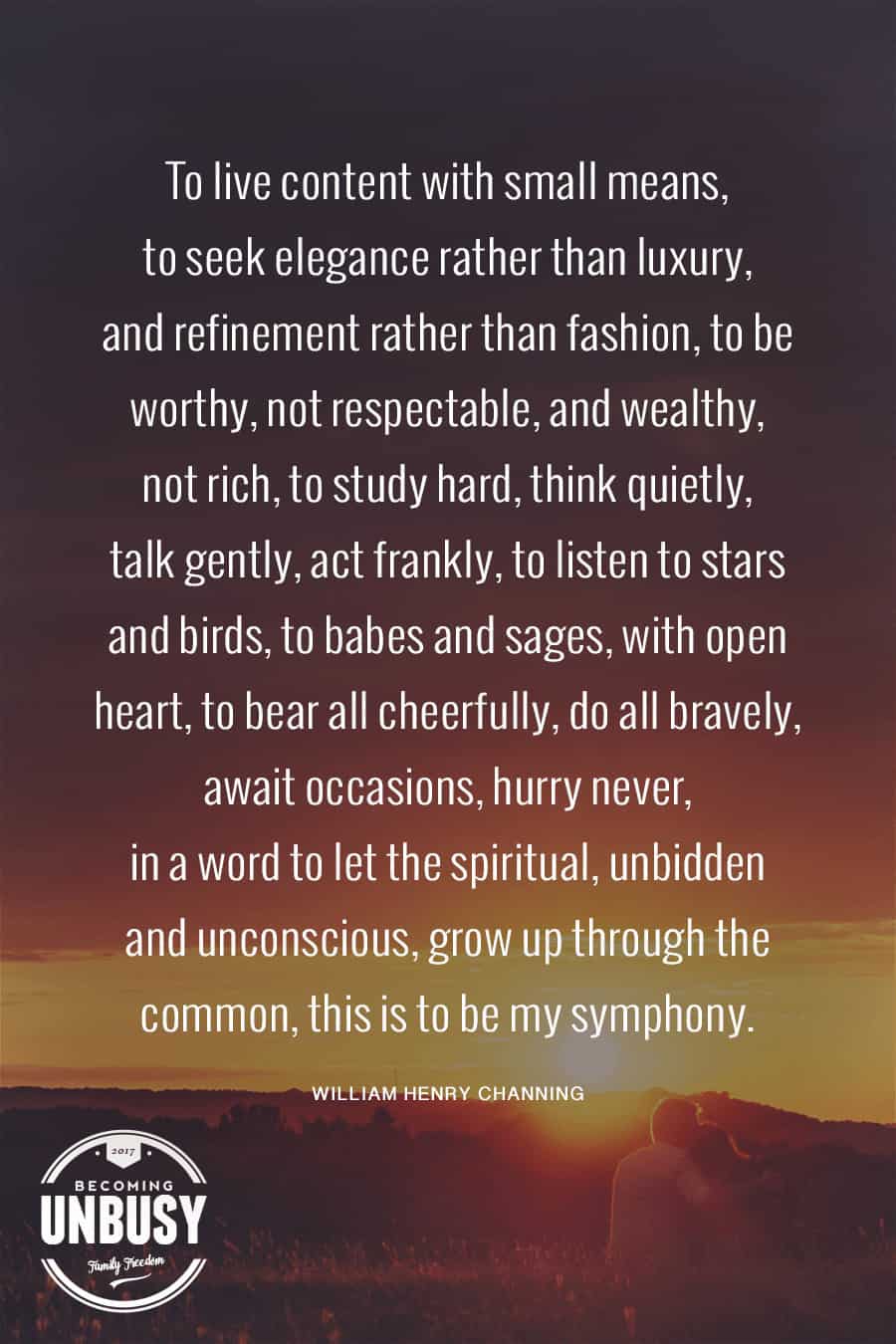 6. Live life quotes can feel harsh. Pause and genuinely think about what YOU want from life.
We are frantically trying to earn enough money to buy things we're too busy to enjoy. Balance comes when you stop, look at your life, and assess the things you genuinely want for yourself and your family. Be intentional. Work less. — Zina Harrington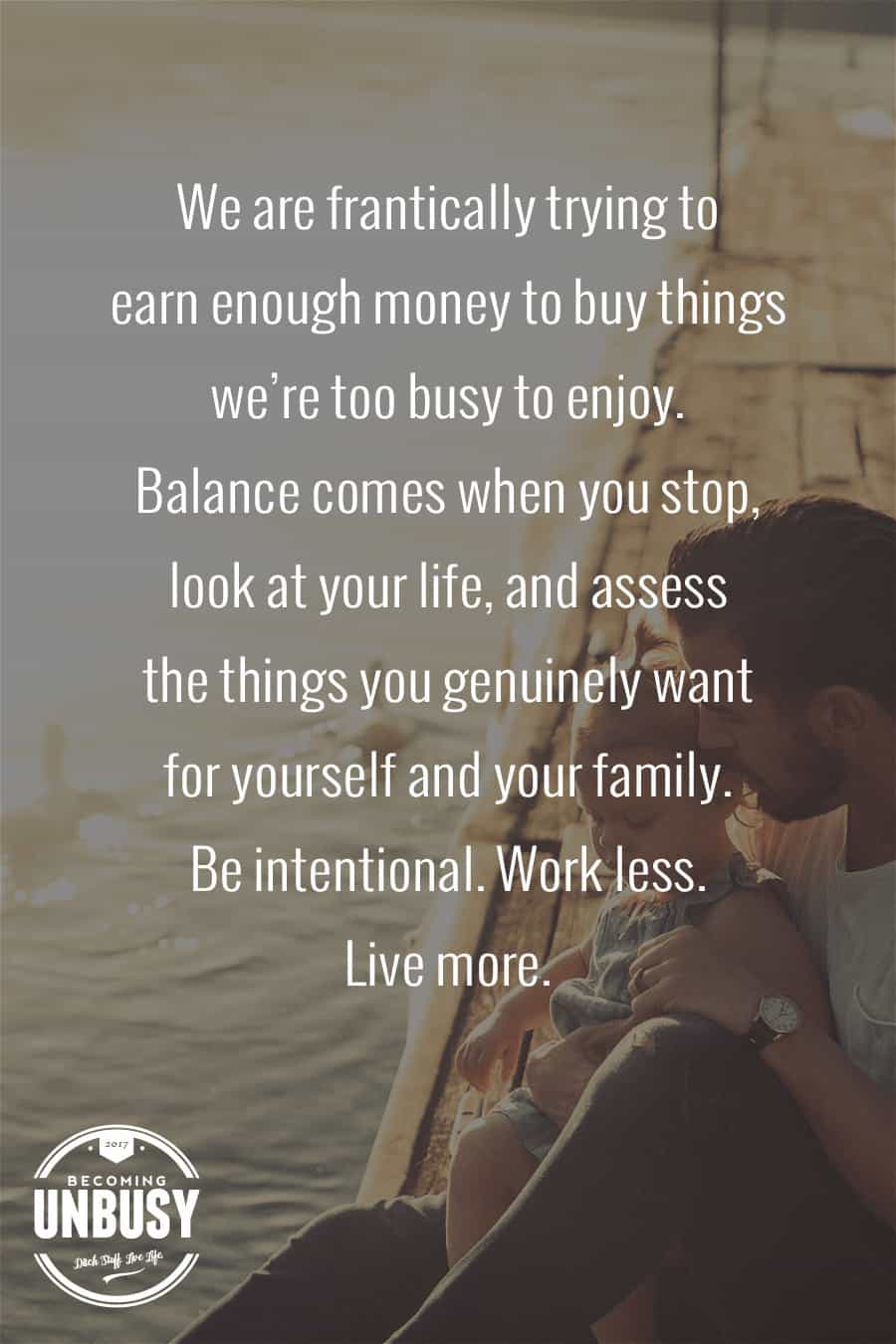 7. Find joy in an unbalanced and imperfect life.
Living an unbalanced life means understanding that on any given day, week, or year, every yes we utter means a no to countless other tasks and goals. It means embracing ebb and flow and the delightful truth that building a joyful life does not require perfection. — Krista O'Reilly Davi-Digui from the piece The Joy and Delight of an Unbalanced Life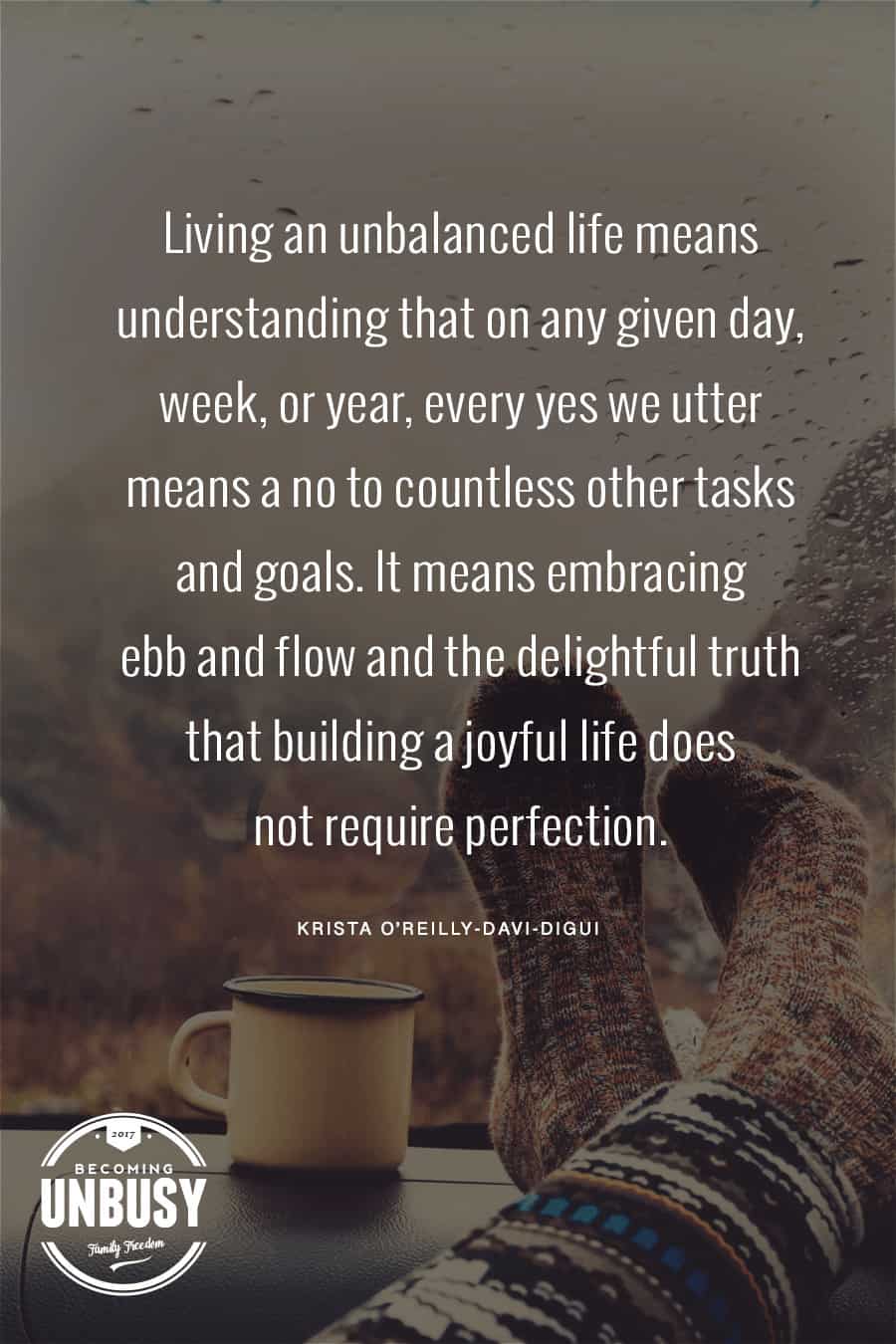 8. If you're reading motivational quotes about life, you're looking for inspiration to move forward, but don't forget how far you've come!
For once, stop and thank yourself for how far you've come. You've been trying to make changes in your life, and all your effort counts.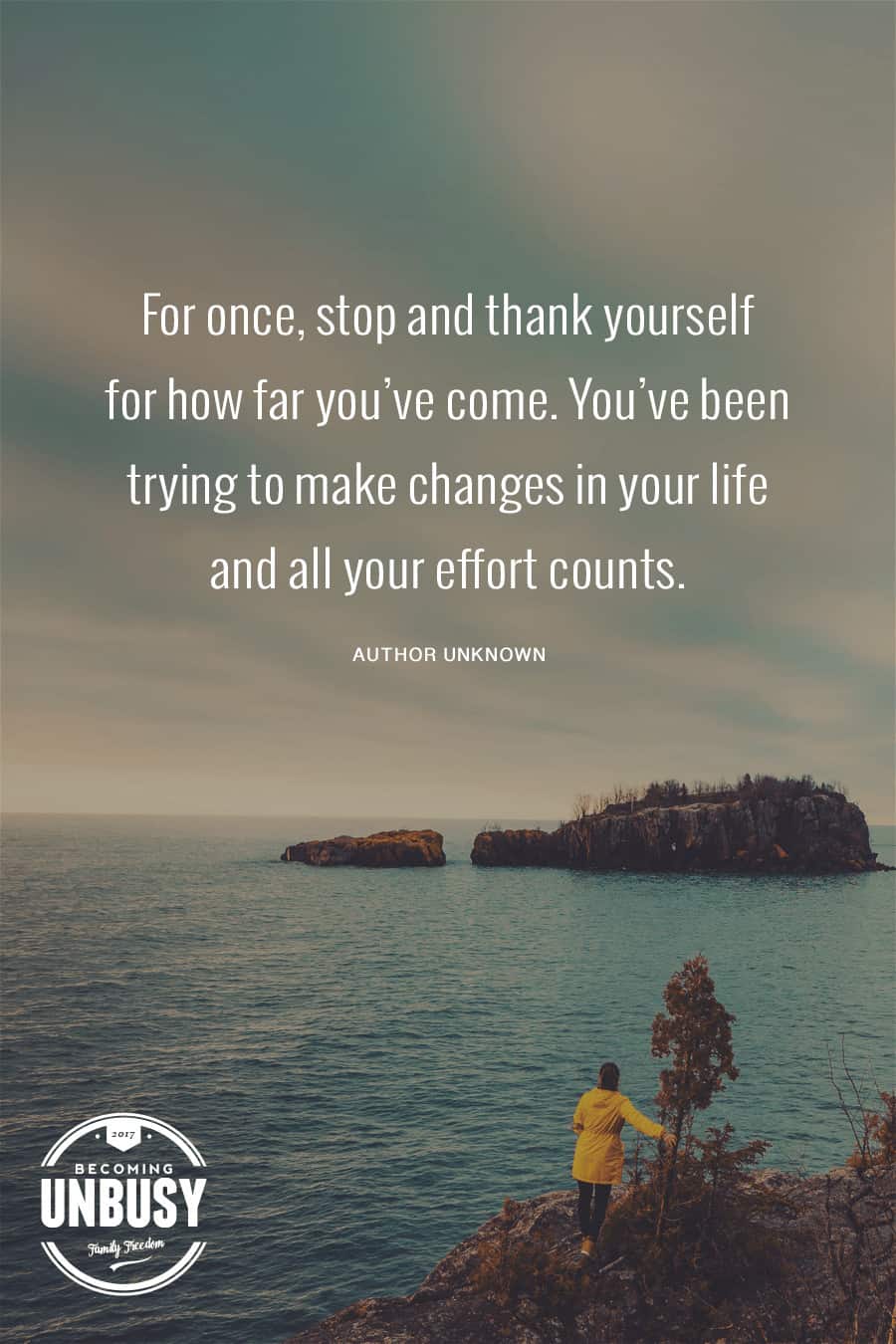 9. Build the life you want.
We don't build our lives by saving time. We build the lives we want, and then time saves itself. — Laura Vanderkam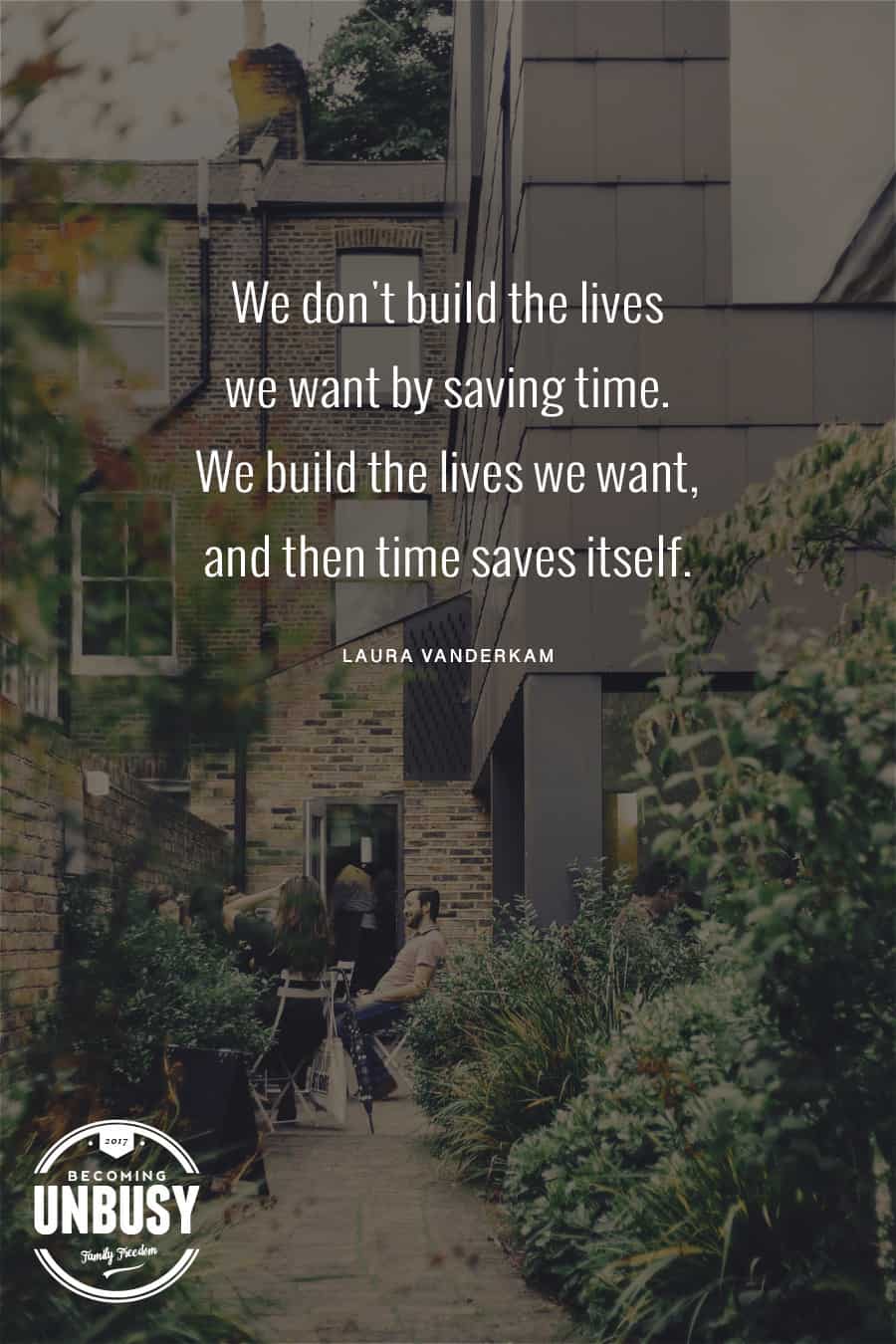 10. I'm always inspired by new day quotes, each day is an opportunity for change.
Let today be the day you love yourself enough to no longer just dream of a better life, let it be the day you act upon it.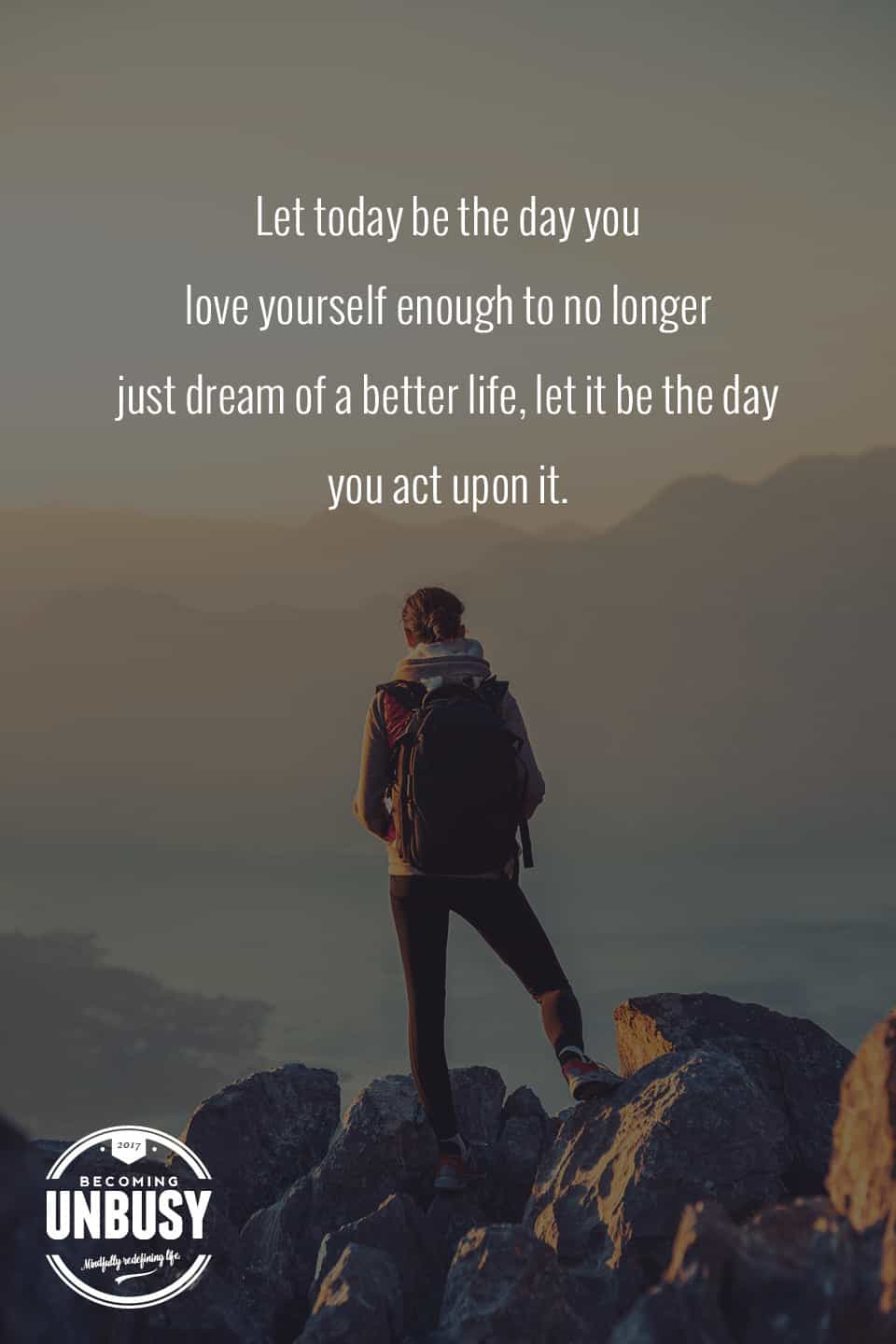 Love these quotes about life and this post? Sharing it would make our week.
It would make our week if you took a second to share this post on your favorite social media spot. (That's how we know we're on the right track and should continue writing more posts like this!)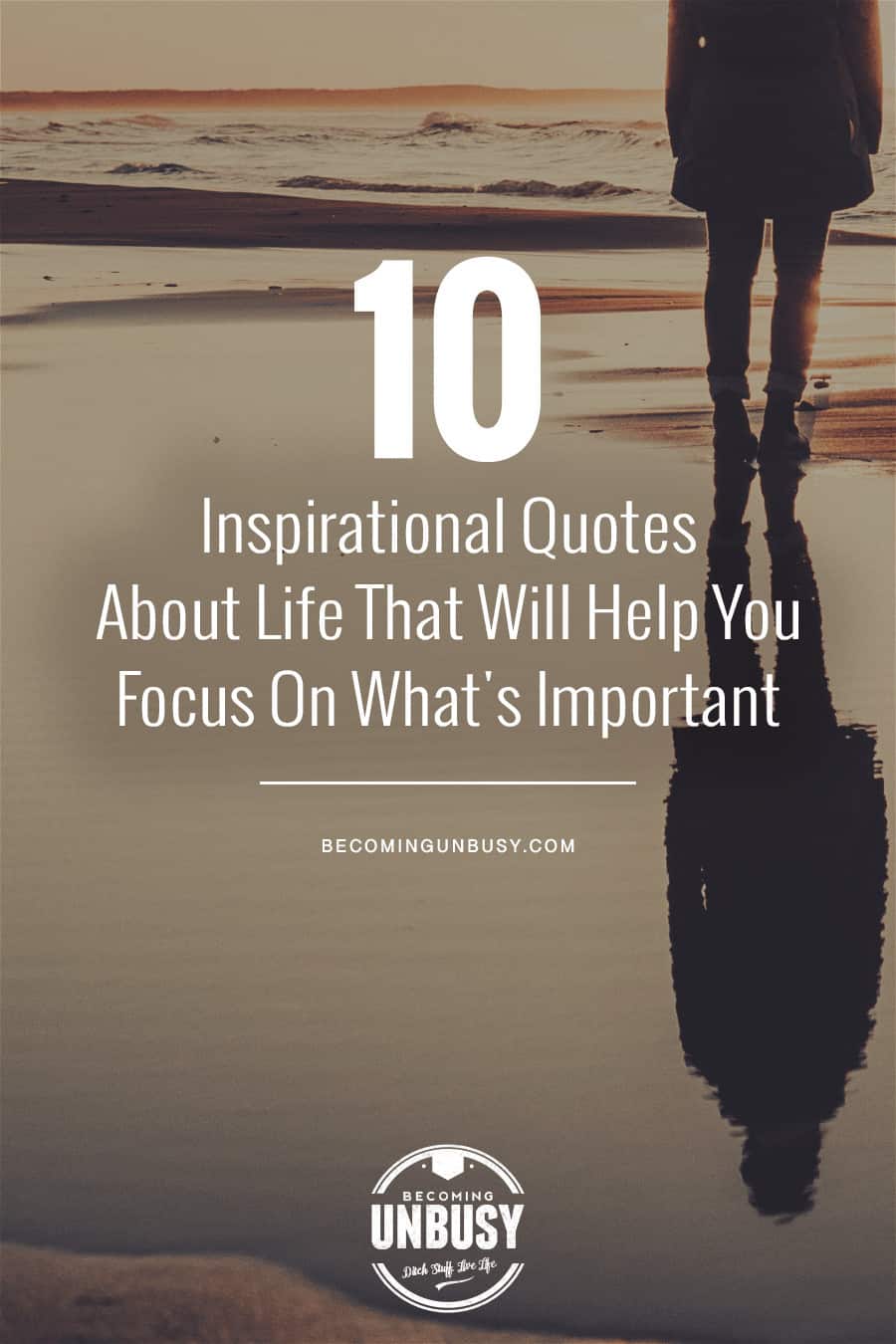 Save this collection of quotes about life for another day!
Pin the post for later: