Opt-out of busy so you find time to focus on what really matters in YOUR life.
On the outside, you're a put-together woman rocking life.
On the inside, the weight of your to-do list is crushing.
The truth is — You're always helping everyone, but yourself. There are not enough hours in the day to crawl out from under all the obligations. But lately...
You've felt a shift within; your priorities and perspective are changing. You find yourself thinking, "I just want to spend time with the people I love."
You've started to realize that 'doing your best' shouldn't mean working yourself to the point of a nervous breakdown.
You're ready for a reset.

"You don't have to solve your whole life overnight. And you don't have to feel ashamed for being where you are. All you have to focus on is one small thing you can do today to get closer to where you want to be. Slowly and lightly, one step at a time. You can get there." — Daniell Koepke

Join The Becoming UnBusy Community
Imagine waking up in the morning with a sense of calm as you start the day knowing you've kindly guarded your time and your family's time, guilt-free.
Imagine no longer carrying the weight of other people's expectations and actually getting things done that are on your to-do list.
Maybe not everything, but the big stuff.
When you become a member of the Becoming UnBusy community...
You'll develop mindsets, routines, and habits that take the chaos out of everyday living, so you find time to focus on what really matters in YOUR life.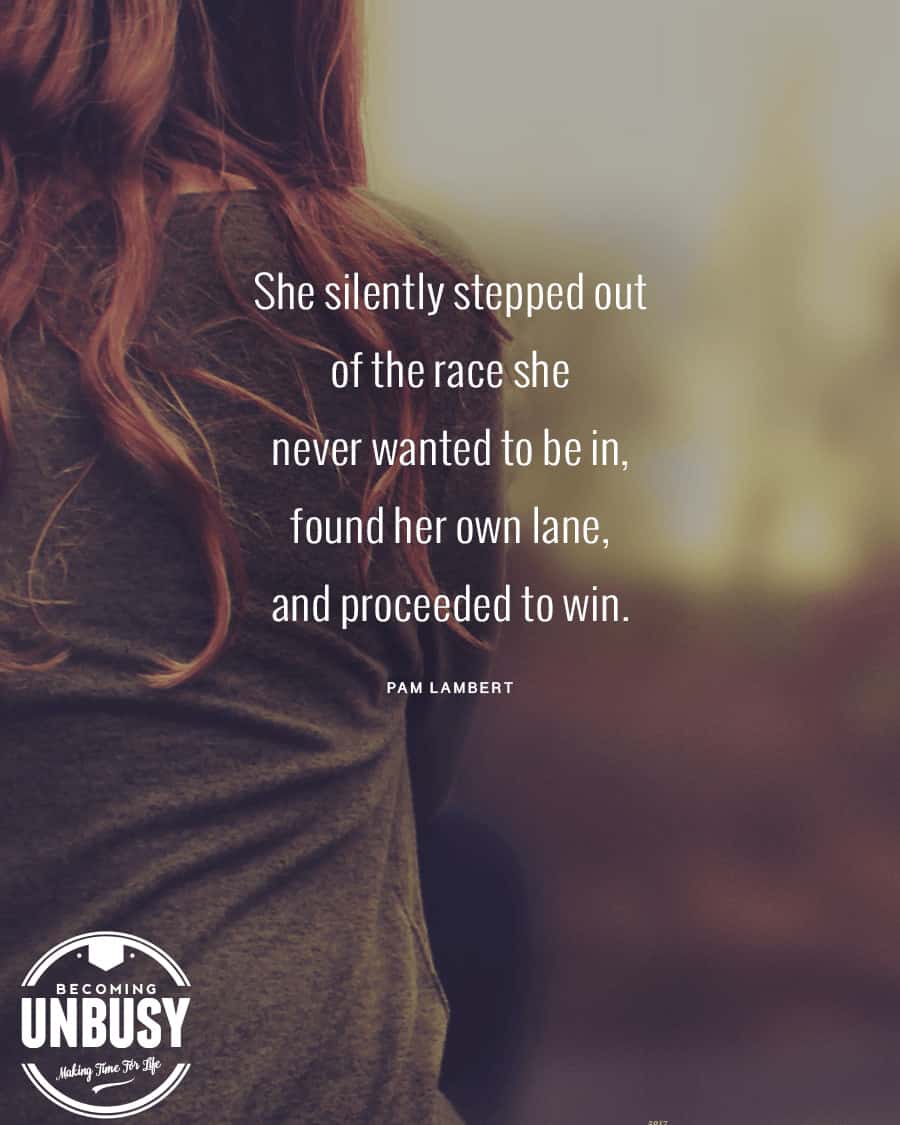 "She silently stepped out of the race she never wanted to be in, found her own lane, and proceeded to win." — Pam Lambert

Say it with me, my friend...
"In the end, I am the only one who can give my family a happy woman who loves life."

Zina Harrington, Founder of Becoming UnBusy
As she sipped her coffee, my friend asked, "How do you do it all?" She asked, not as a question, but as a compliment.
I laughed, and my stomach sank.
On the outside, I looked like a mom balancing a career, parenting, and life ... even to my closest friends.
On the inside, the constant stress of my neverending to-do list was overwhelming.
I realized I needed to start caring for myself, so I could better care for my family. I decided to hit the reset button and move toward tangible daily wins. I began to set boundaries and let go of guilt. I started to ask myself what self-care really looks like.
I began to find peace on a chaotic day, to add white space to our family calendar, and to move toward an UnBusy Life. Our family was happier, healthier, and more connected than ever. My new motto became...
"Life is short. Love your people."
Sometimes anxiety tells me I am lazy. Anxiety is a liar.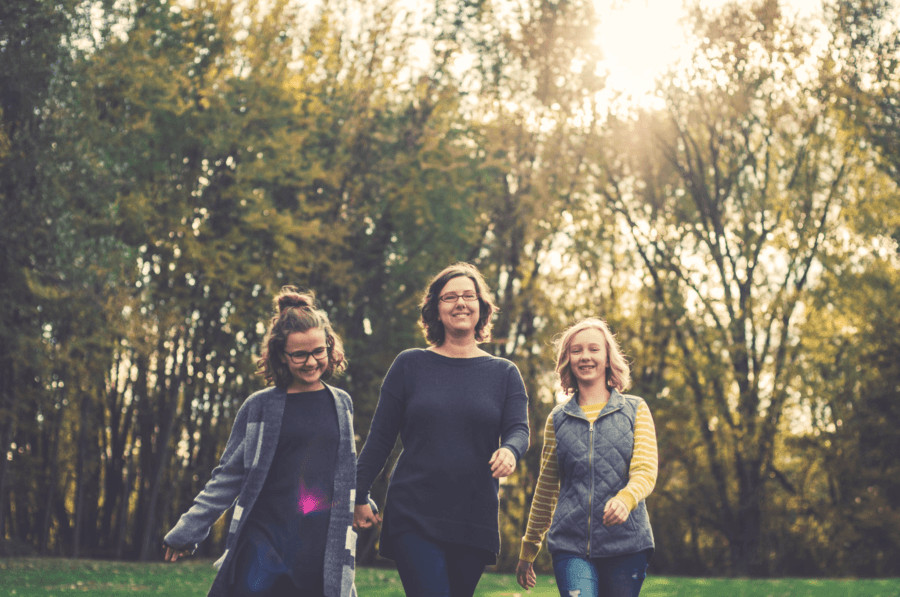 Give Yourself Permission
May you have the courage to begin breaking patterns in your life that no longer serve you. To give yourself permission to pause and reflect. And to remember taking care of yourself doesn't mean "me first," it means "me too."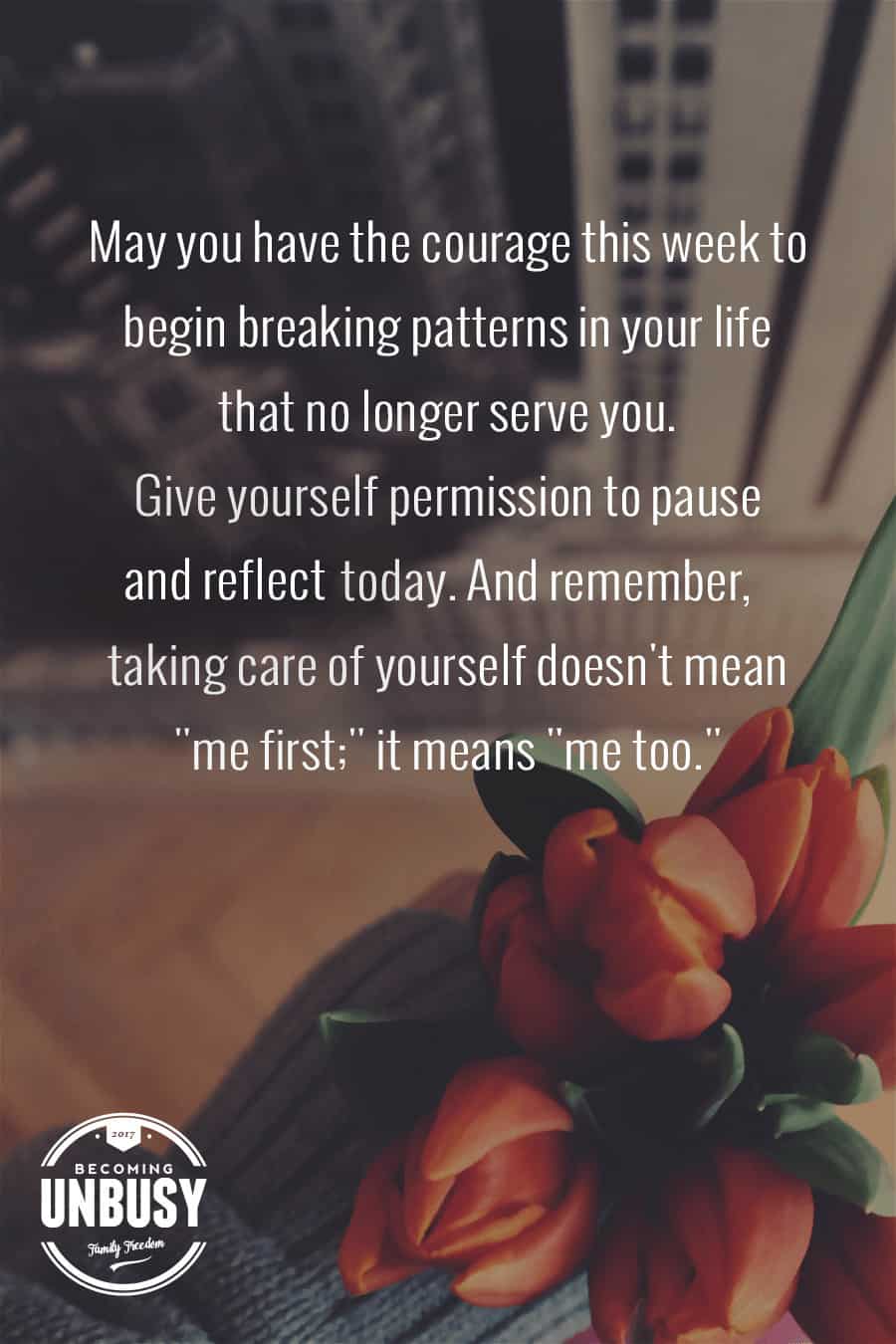 Becoming unbusy is about learning to love yourself enough to slow down.
It's about taking a step back and getting quiet. It's about being vulnerable.
It's about taking time to figure out your real desires in life, to listen to that distant inner voice, instead of what society tells you to want.
It's about intentionally choosing to live YOUR truth.

From Community Members...
"I'm doing this, it was hard at first, but now I am so much more contented, happy, and relaxed." — Lindsey F.
"I'm slowly learning this lesson and have finally been able to say 'no' at work, where I've needed to the most, as I put my whole heart into all I do. Being able to say 'no' at work has allowed me to say 'yes' to myself and my family more." — Jennifer M.
"Thank you, I really needed to hear this right now." — Deb M.

New to Becoming UnBusy?
Check out these posts...

Tell Me About You
I'm so glad you're here. I look forward to sharing our family story with you, and in return, we hope to hear your struggles, goals, and ambitions. It is through this type of open exchange that we can help one another move toward Becoming UnBusy.
I cannot wait to chat with you. I've shared a little bit about my family and me here; I hope you'll reach out and tell me about you and your family too.
You can find me sharing daily inspiration and encouragement in the Becoming UnBusy private Facebook community and on Instagram.