These simple living quotes are meant to make you see that life isn't about the race to the end but more about the beauty and simplicity of the entire journey.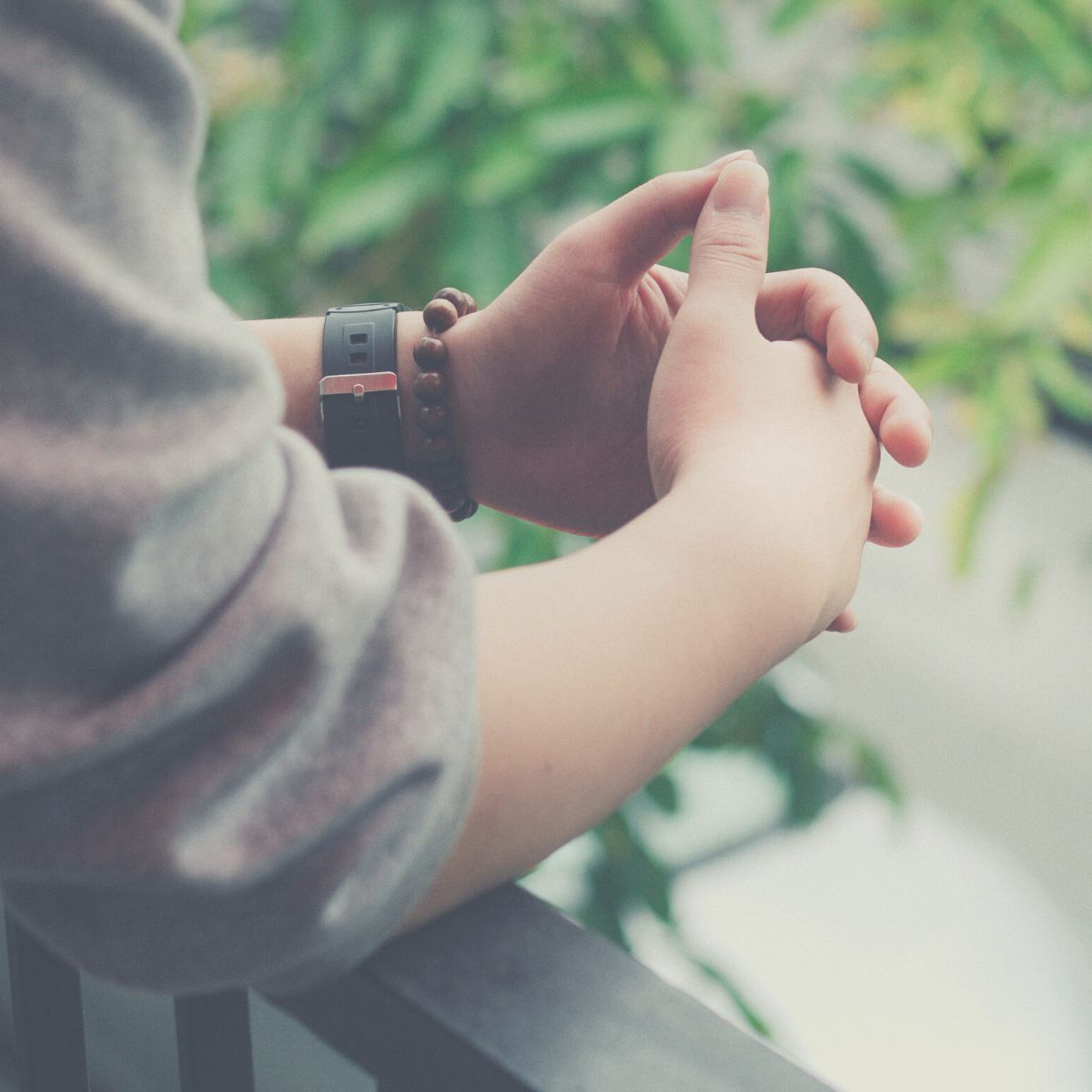 The trend toward a slower, gentler-paced life is starting to take root.
The journey toward simple living can be a little like peeling an onion. Often starting with the outer seen parts of your life, like your physical space, and going deeper from there.
Once your physical spaces are clear of clutter and chaos, you begin to realize how good it feels to live without all the excess and you start looking for other ways a minimal approach to life can be applied.
Whether you are at the beginning of your simplifying journey or are already reaping the many benefits, it's always good to take inventory and see if you can peel back more layers of your life to get rid of the things that aren't bringing you joy and peace.
7 Simple Living Quotes That'll Make You Pause and Reflect
Just because we're so often "expected" to glorify full schedules doesn't mean that it has to be that way.
Let these simple living quotes sink in and help you see what a life with less could really mean for you and your family.
1. Be reminded that what you have is already enough with life quotes like this one
We take for granted the very things that most deserve our gratitude. — Cynthia Ozick
When it comes right down to it, most of us already have more than enough to find peace and joy in our life. We take food, shelter, and love for granted and forget just how much we already have.
Take a moment to pause on what really matters to you and let that guide how you seek to fill your time and your home.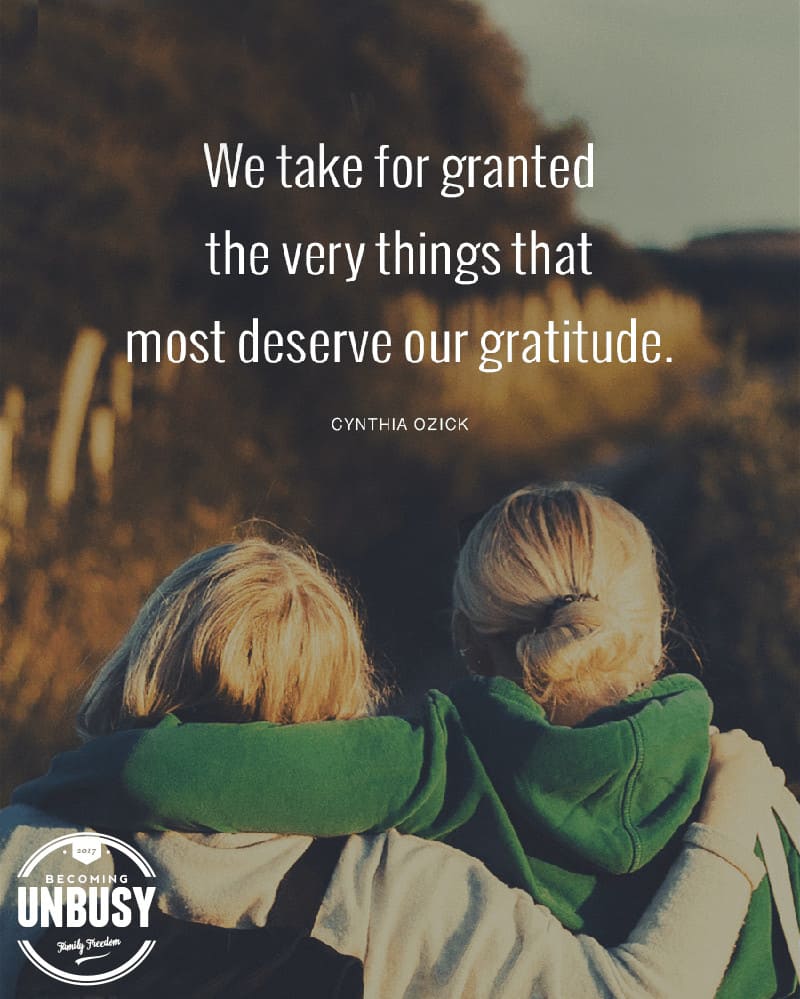 2. Discover the art of saying no to what you thought life should look like
Happiness is letting go of what you think your life is supposed to look like and celebrating it for everything that it is. — Mandy Hale
The beauty of deciding to live simpler is that it frees you to re-imagine what you want life to look like.
You might find that you are chasing after dreams that an older version of you wanted. Or you might just find that you are living the life you actually want, you just haven't given yourself permission yet to let go of the life you thought you wanted.
Find happiness in the here and now.
3. Don't wait for perfect — life-changing quotes like this help us take the first brave step toward simple living
It's a terrible thing, I think, in life to wait until you're ready. I have this feeling now that actually no one is ever ready to do anything. There is almost no such thing as ready. There is only now. And you may as well do it now. Generally speaking, now is as good a time as any.
It takes boldness to live simply, to turn away from parts of your life that you once thought you wanted, that you worked so hard to acquire.
We often think simplicity will come later... when the kids are grown, when we've saved enough money, when we get the promotion.
If you want a simpler life, don't wait for it to happen to you. Take the brave steps toward simplicity now.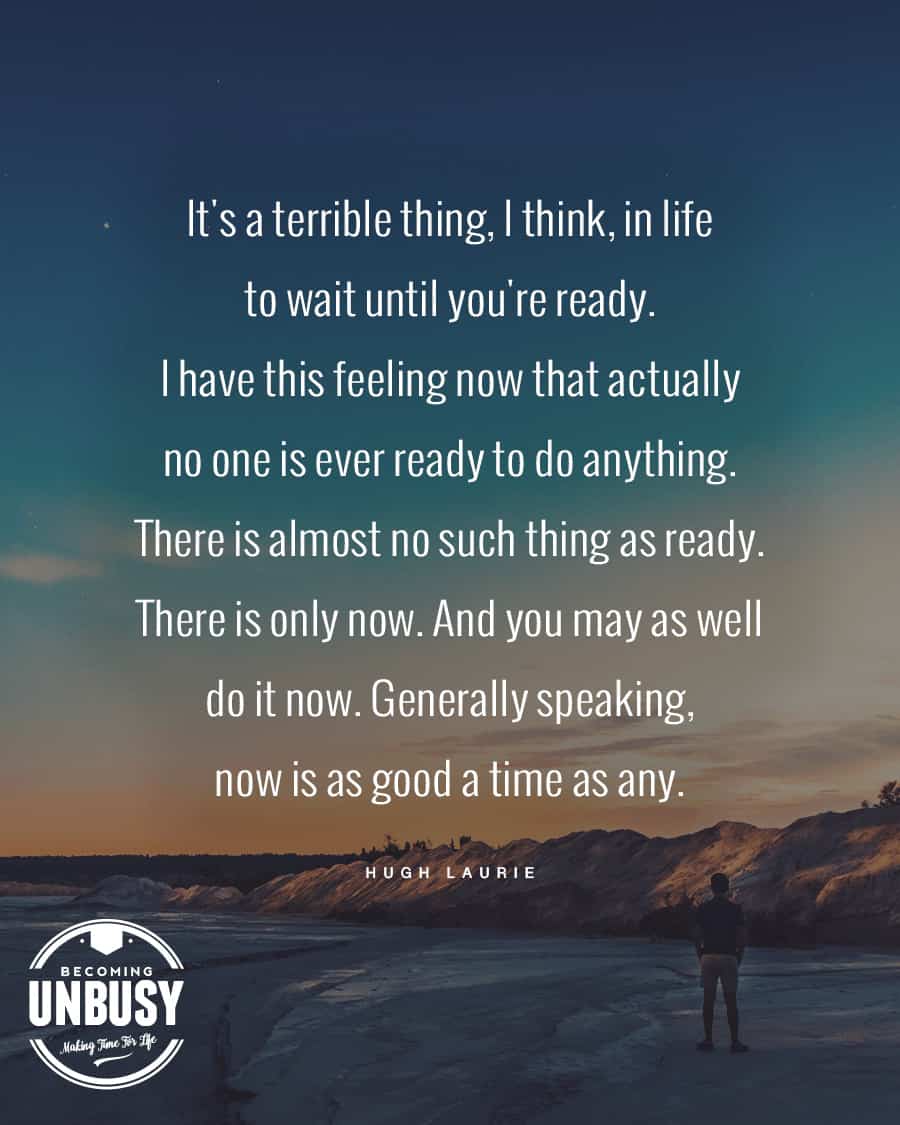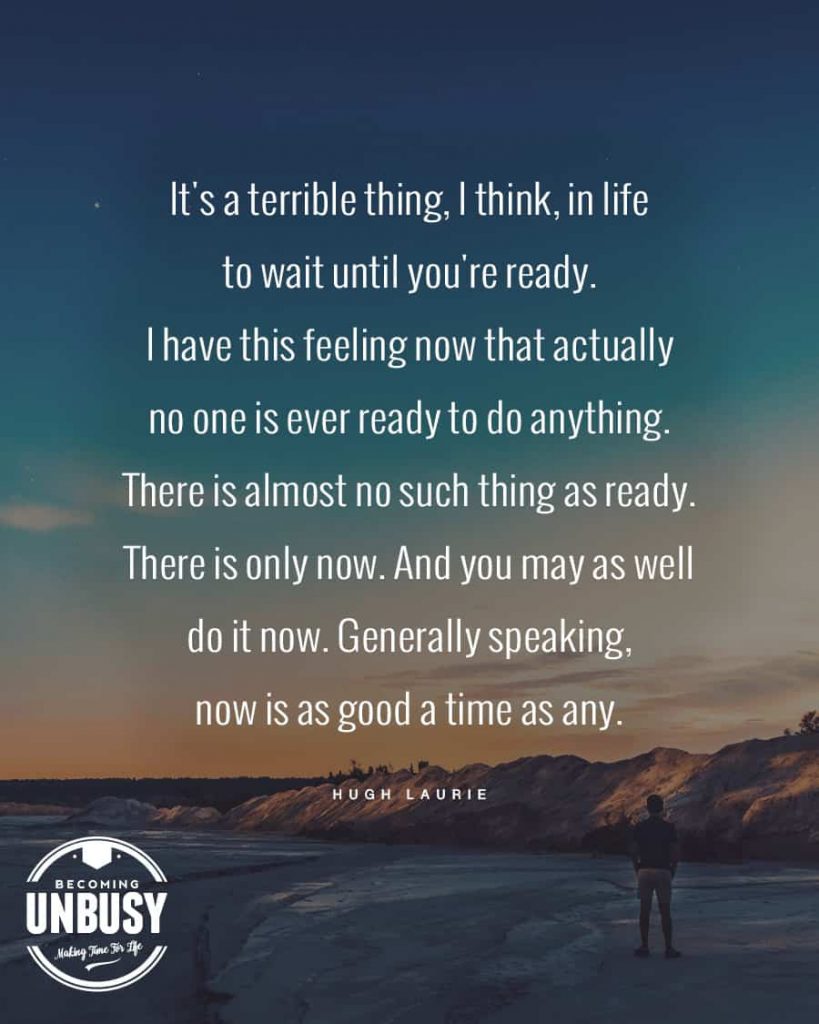 4. Live in the now — it's a great place to be
Don't wait for things to get easier, simpler, better. Life will always be complicated. Look for small opportunities for happiness in the moment you are in right now. Otherwise, you might run out of time. We can't often choose our circumstances, but we can better control our reactions and emotions. Choose small moments of joy.
The quickest way to happiness is to look around you and appreciate what you have right now. Sure, you should work to make your life an authentic reflection of you and your values, but you don't have to put happiness on hold.
Find joy in the journey right where you are today.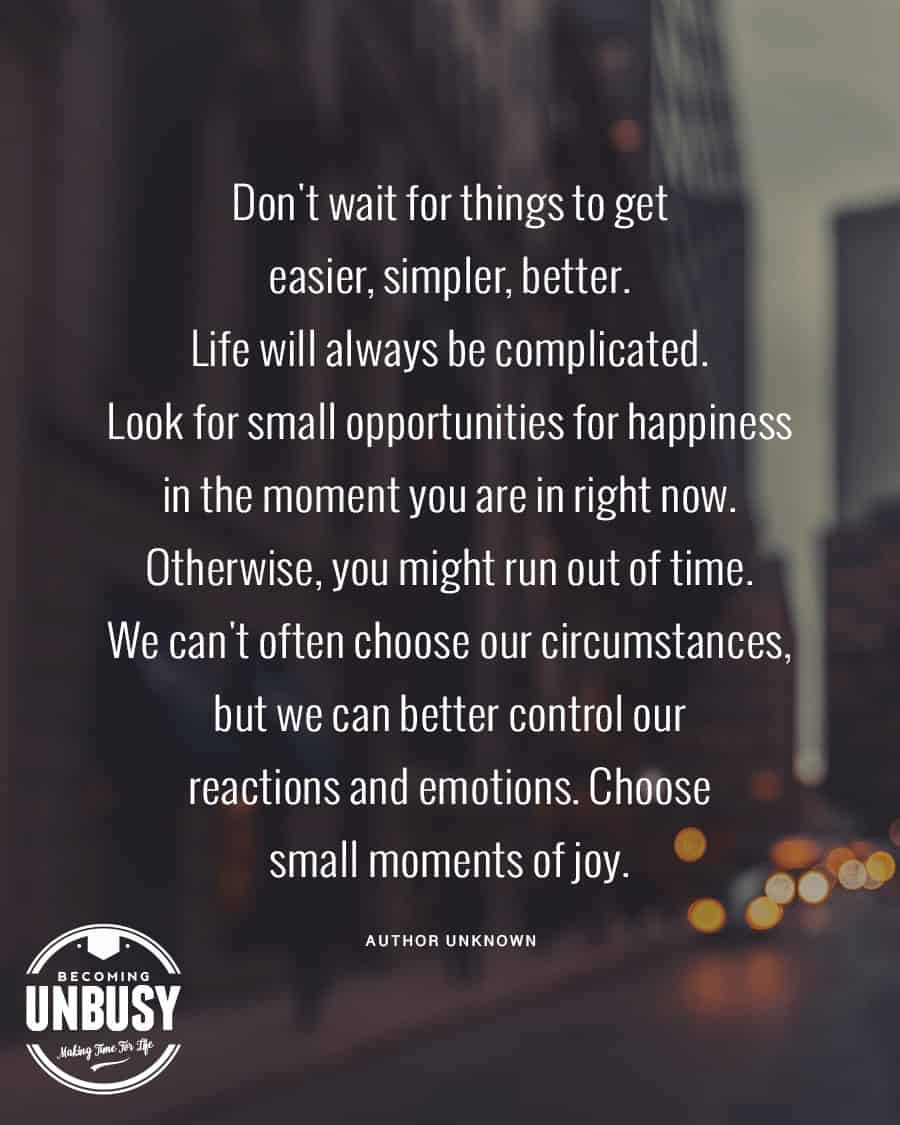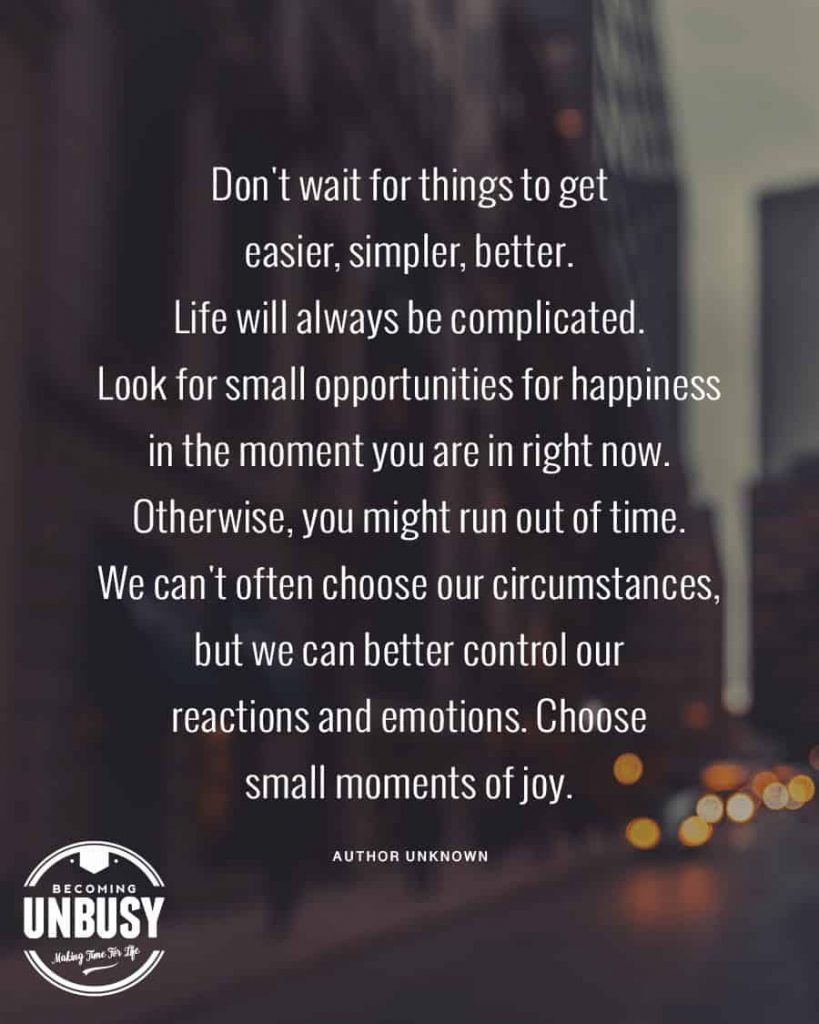 5. Spend your time with those you love ... motivational words to live by
The best portions of your life will be the small nameless moments you spend smiling with someone who matters to you.
When it comes down to it, how we spend our life is as much about what we do as who we do it with.
Surround yourself with people who make you feel at ease in your own skin, who put a smile on your face, and who challenge you in ways that inspire you to be the best version of yourself.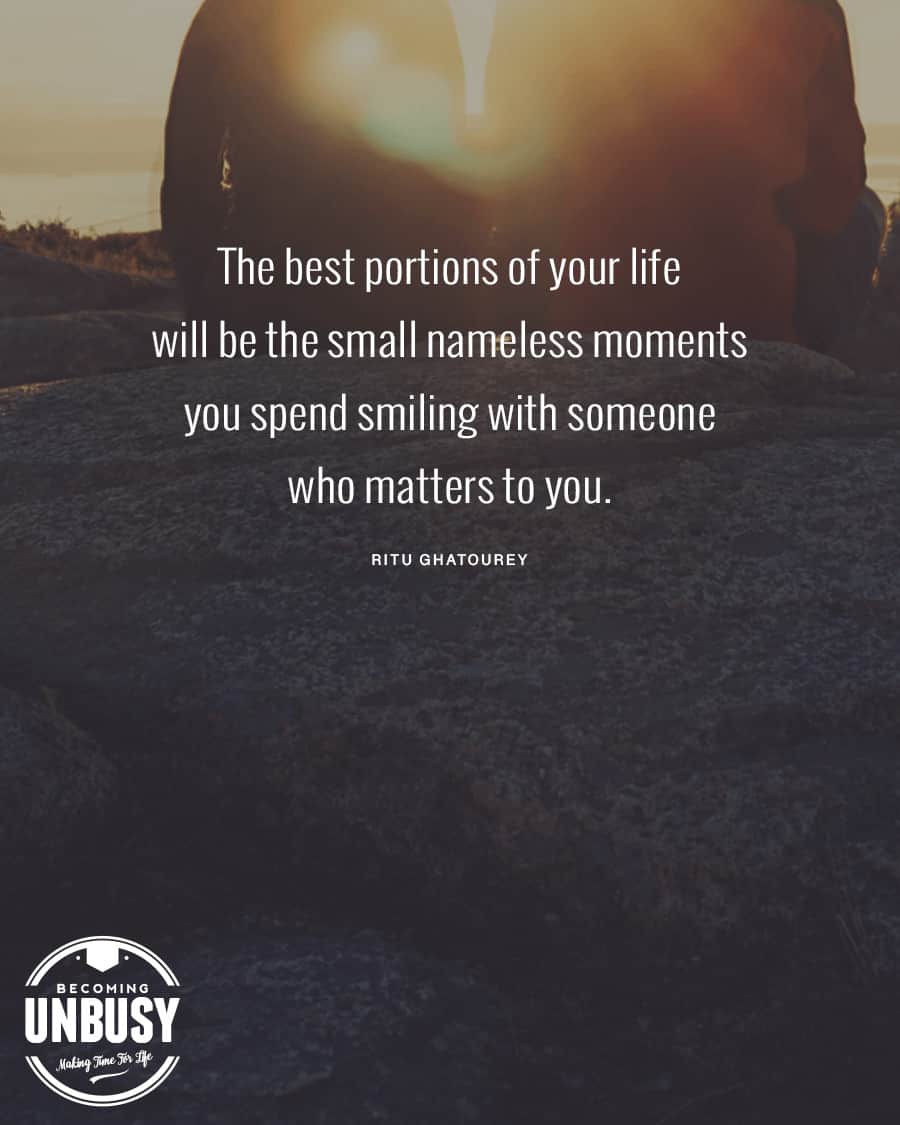 6. Life is simple when we focus on what matters most
Let's fill our houses with memories instead of things - moments instead of distractions.
Simple living means building a life that focuses on what we love and value most and getting rid of the things that distract us from this focus.
If you find yourself constantly distracted from the things and people you hold dearest, then it might be a sign that you need to let go of some obligations or belongings.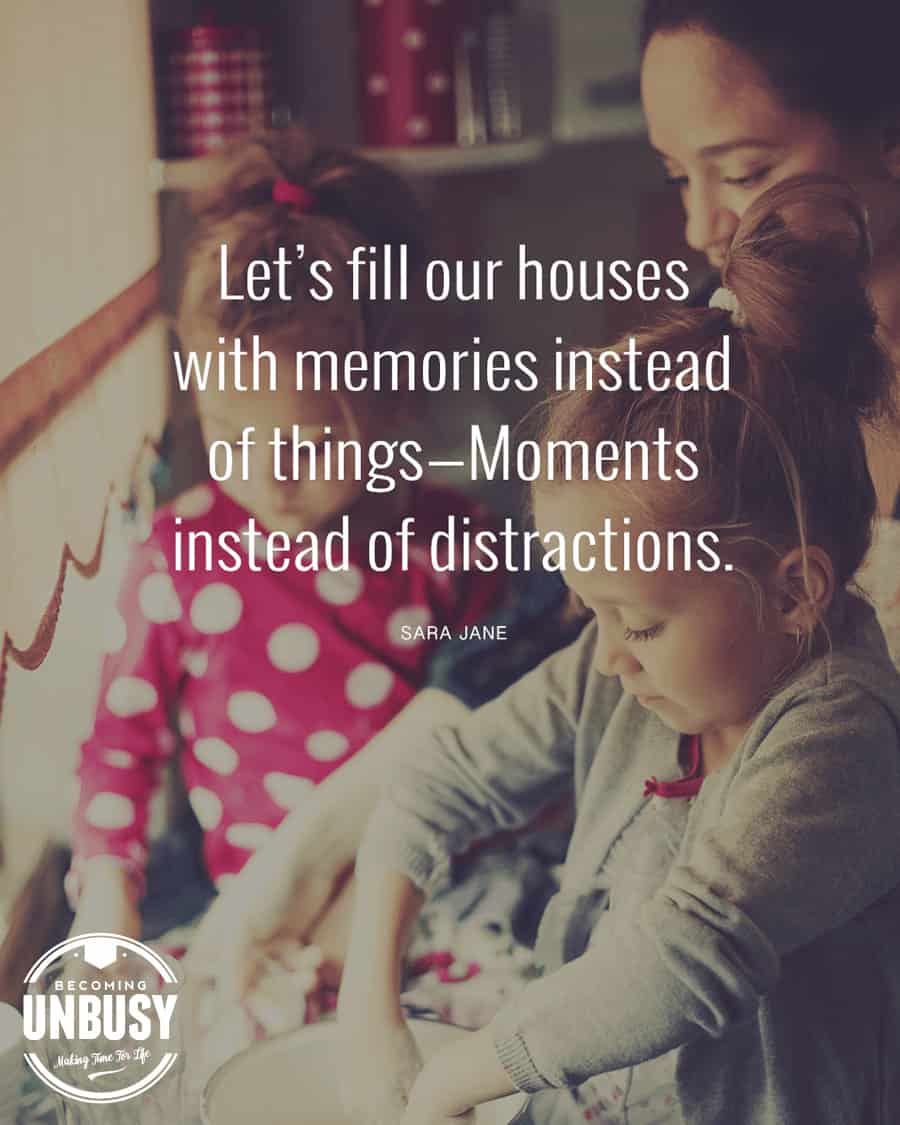 7. A simple life is a slower-paced one
Stop the glorification of busy.
Let's work together to end messages that tie our productivity to our self-worth.
Let's be employers and parents and friends who encourage one another to slow down and enjoy the simple things in life.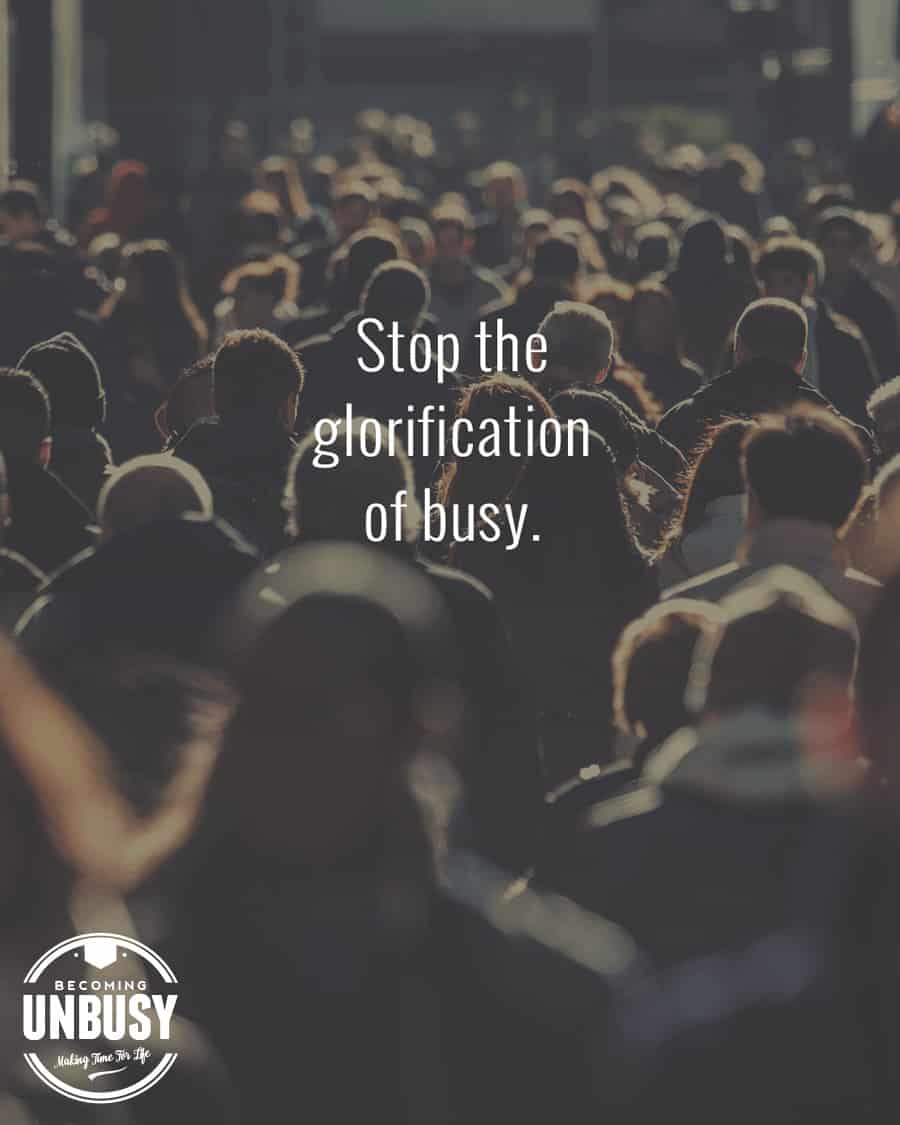 Love this collection of simple living quotes? Sharing it would make our week.
It would make our week if you took a second to share this collection of "living in the moment" quotes on your favorite social media spot. (That's how we know we're on the right track and should continue writing more posts like this!)