Sometimes happiness is a feeling. Sometimes it is a decision.
. . .
Don't wait for things to get easier, simpler, better. Life will always be complicated. Look for small opportunities for happiness in the moment you are in right now. Otherwise, you might run out of time.
We can't often choose our circumstances, but we can better control our reactions and emotions. Choose small moments of joy.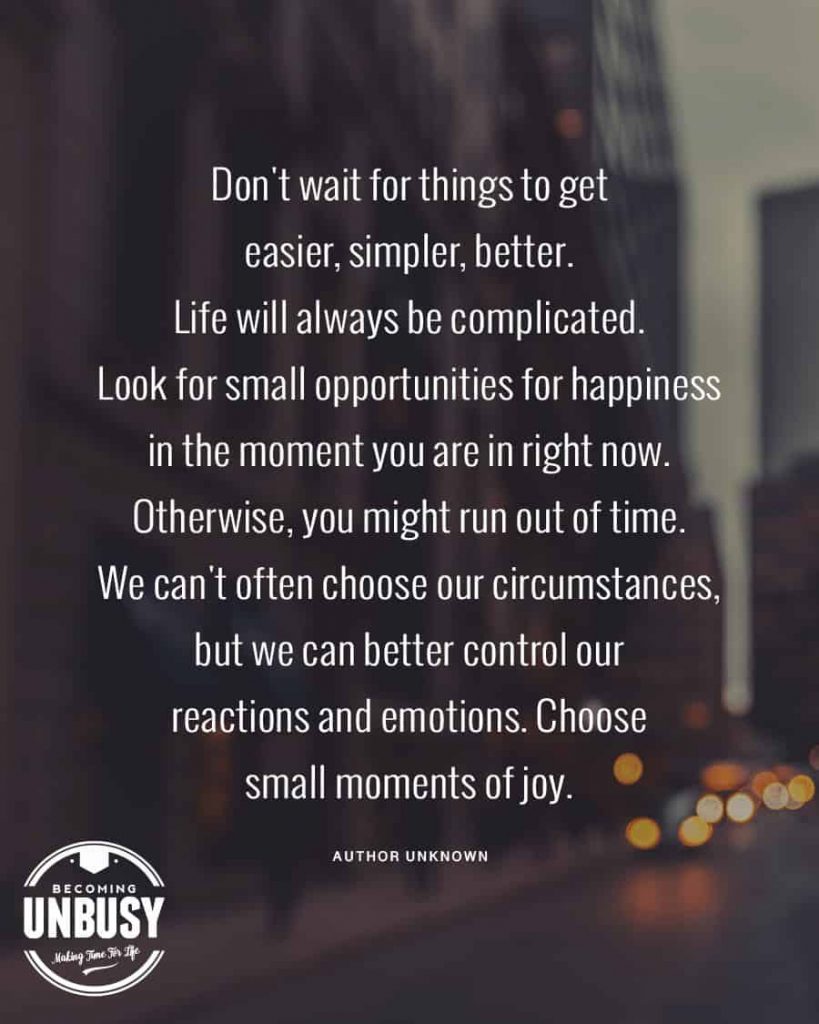 10 Things You Can Do RIGHT NOW To Choose Small Moments Of Joy
Below are ten ways for you to be strong and choose joy by either changing the situation or changing your mindset towards it.
1. Choose to say thank you today.
Take 30-seconds to send a text to someone who has been loving and kind to you recently. Don't underestimate the power of a simple thank you, "A quick note to let you know I am thinking of you today and grateful you're a part of my life."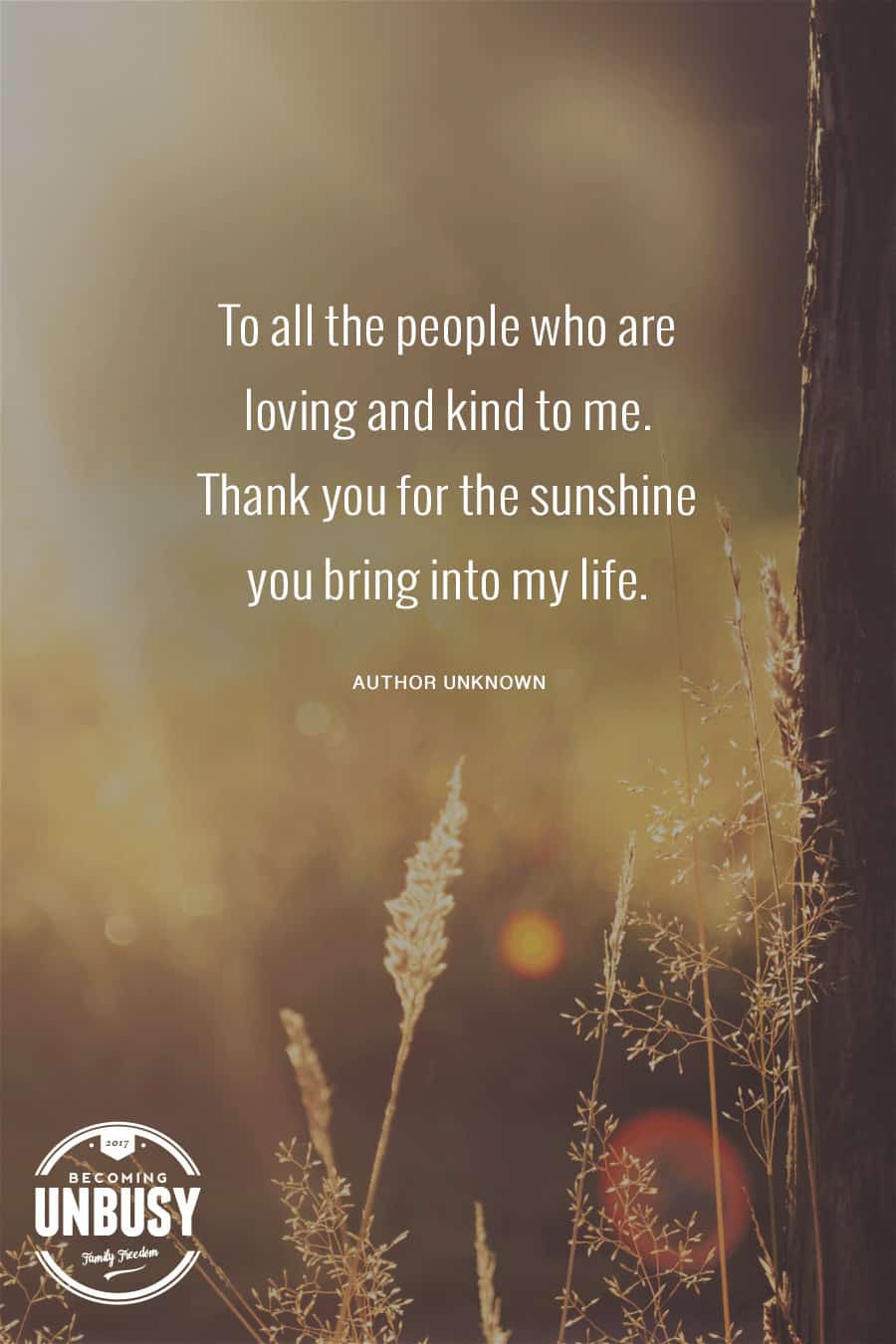 2. Choose to take a walk in the woods.
Consider research from Japan, where scientists have taken hundreds of individuals on "forest walks" and measured a variety of bioindicators related to stress before and after. They've found that walks reduce cortisol levels, diminish sympathetic nerve activity, and decrease both blood pressure and heart rate. Head to a local park, get outside, enjoy some solitude among the trees.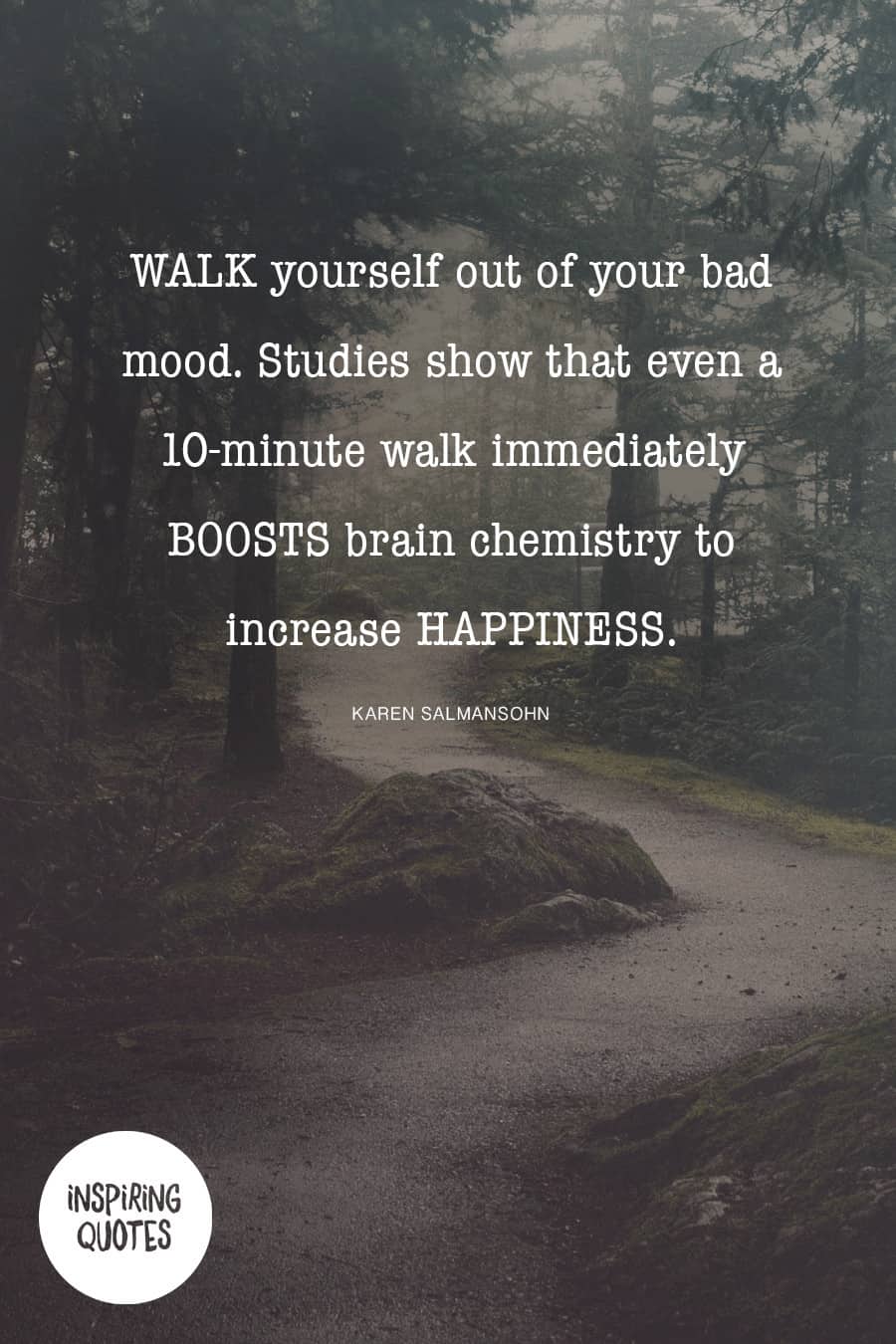 3. Choose to find beauty in small moments.
Stop focusing on big events — vacation plans, holidays, weekend plans — and start looking for joy in the small moments that happen every day. Pause today and appreciate some of the simple pleasures of life. Enjoy the little things like the smell of freshly ground coffee, a joy of good fiction book, a quiet walk in the woods, or a chance to connect with your family while you make dinner. Gratitude for the simple beauty found within "the everyday" brings joy.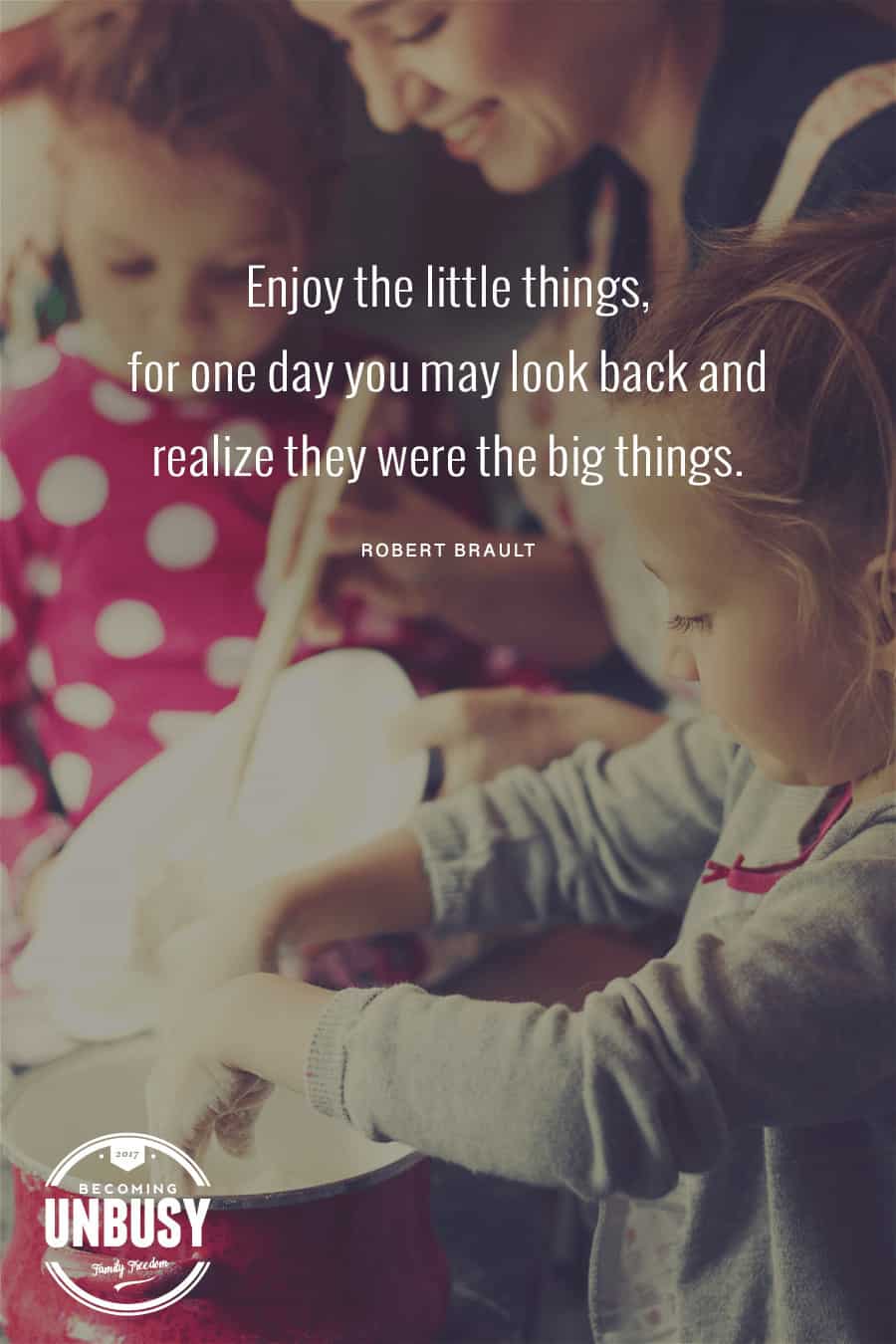 4. Choose to acknowledge that we're not supposed to be happy all the time.
Sometimes life hurts and it's hard; not because you're not right, but because it hurts for everybody. Use that hurt to move mountains and be sure to search for simple joys in the valleys.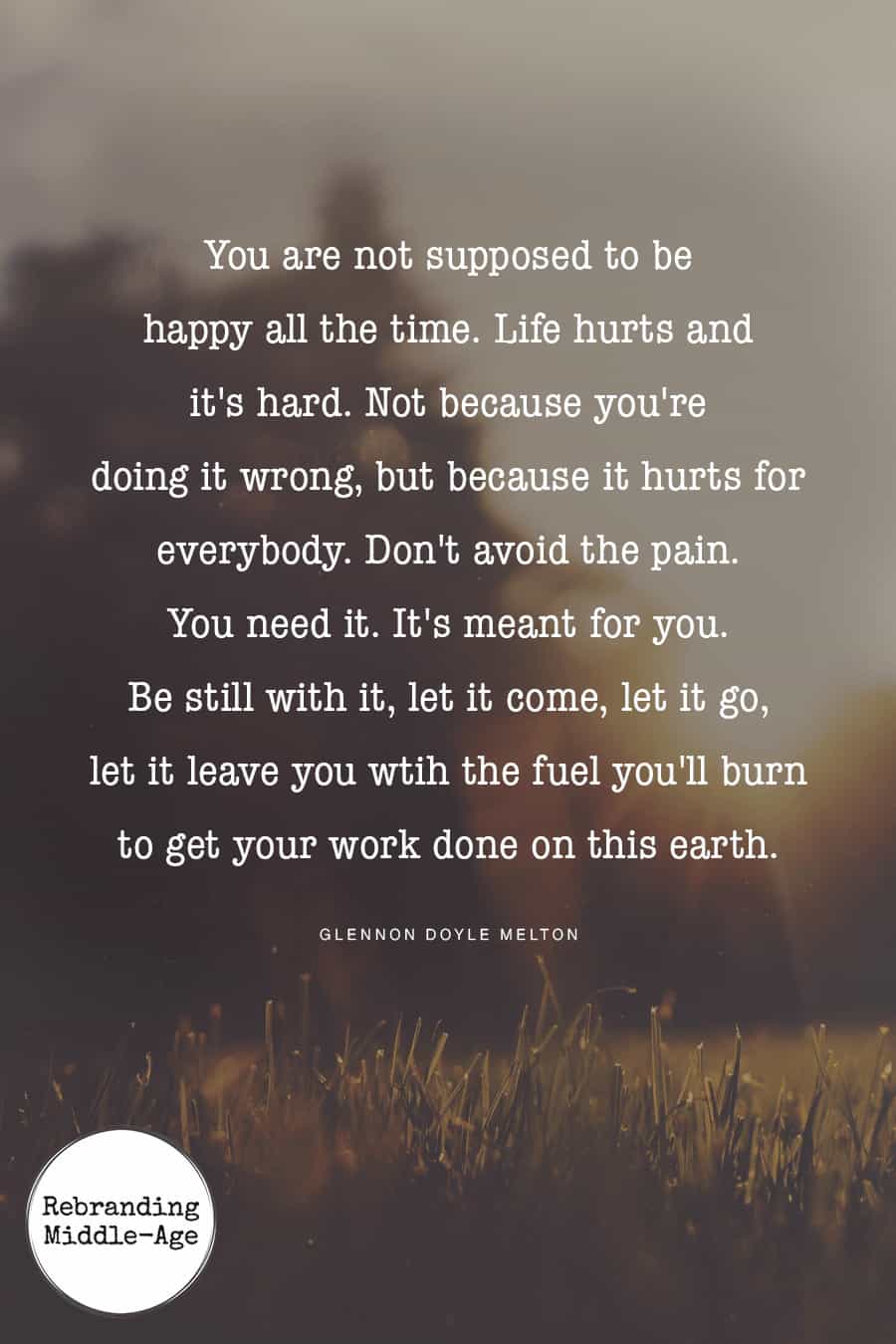 5. Choose to let go of other people's schedules and expectations.
Wherever you are right now, my friend, is exactly where you need to be. Don't beat yourself up, rather find joy in the journey.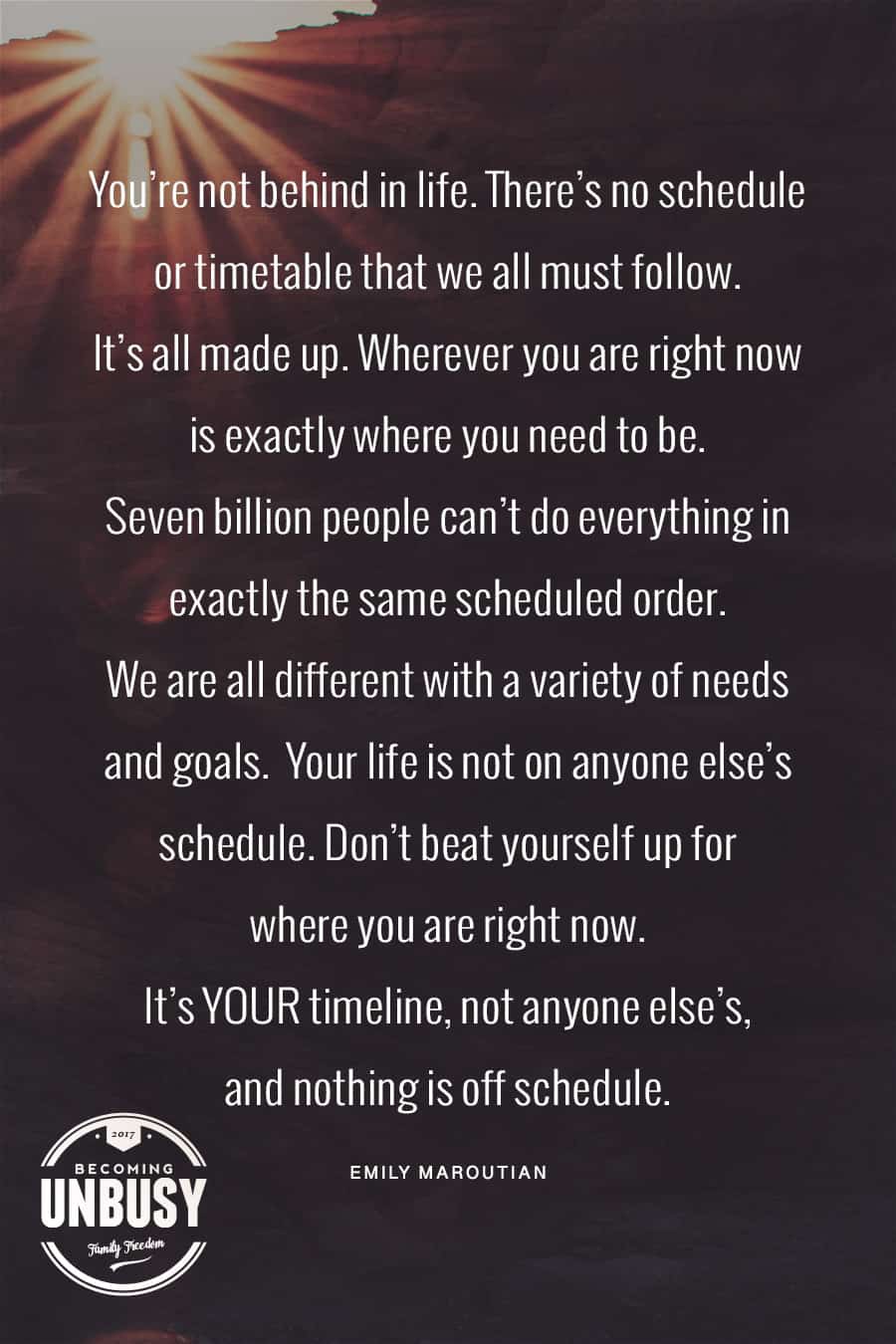 6. Choose to stop should'ing on yourself.
Take a deep breath and let go of the would've, should've, could've that have been weight you down. Forgive yourself.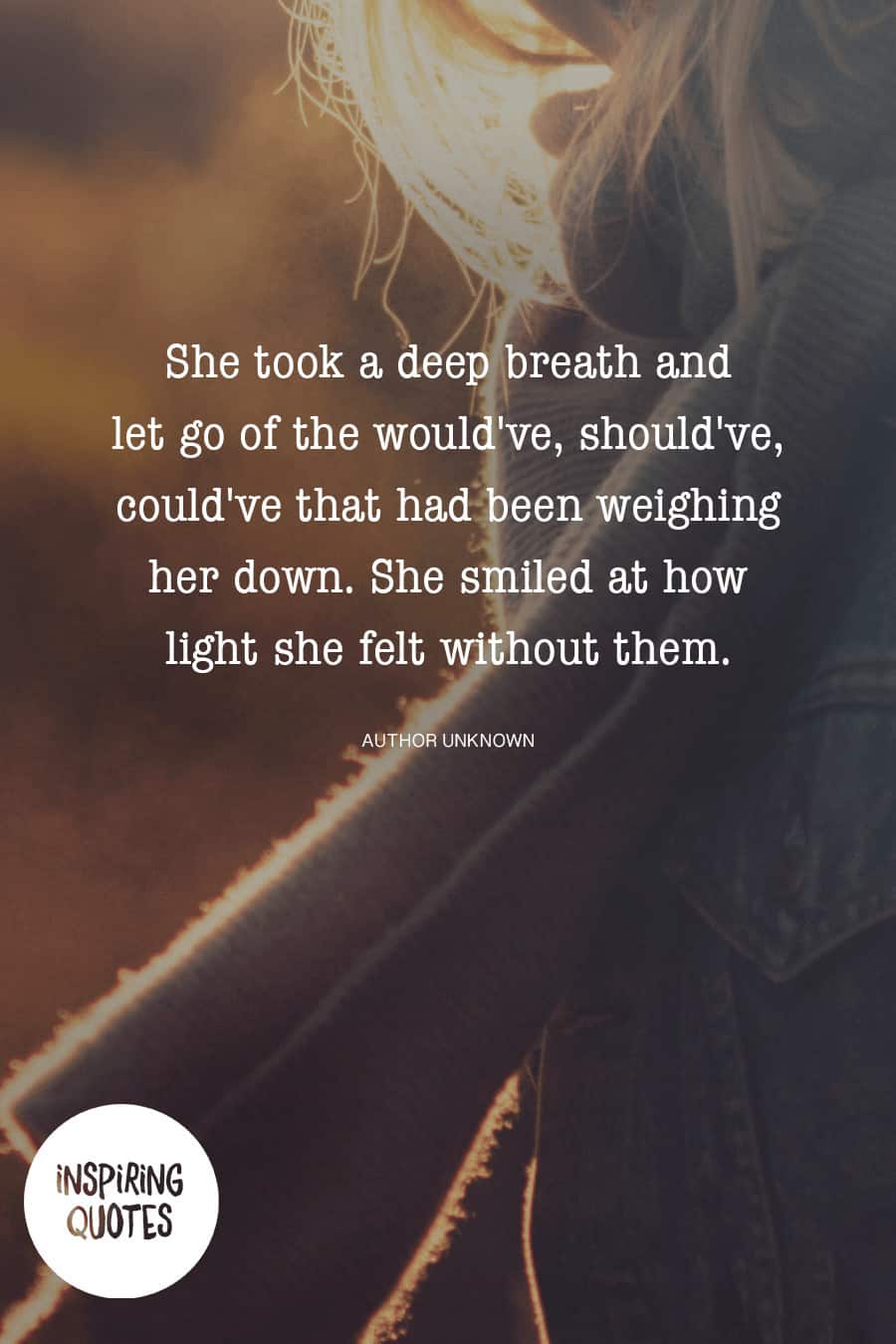 7. Choose you.
Go into this day with the attitude that your peace, your health of mind and your heart mean more than getting everything else done.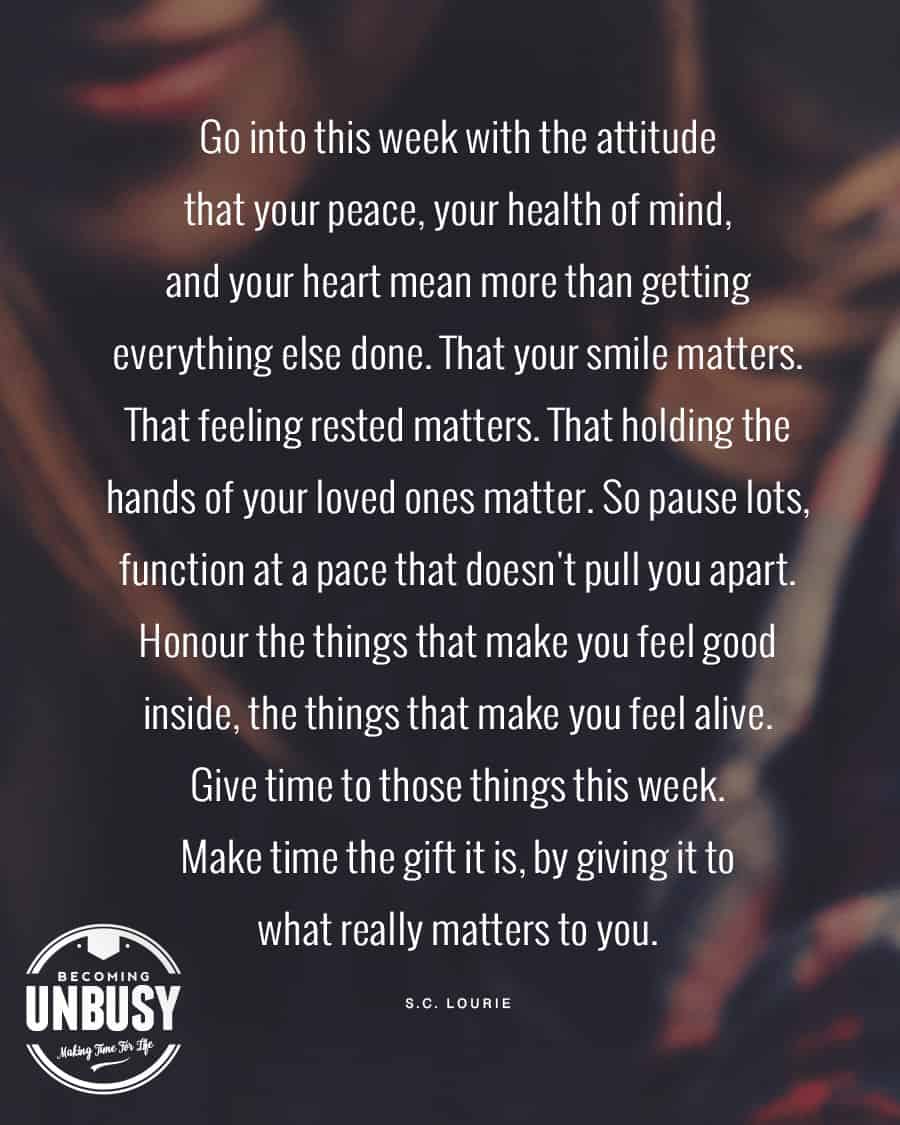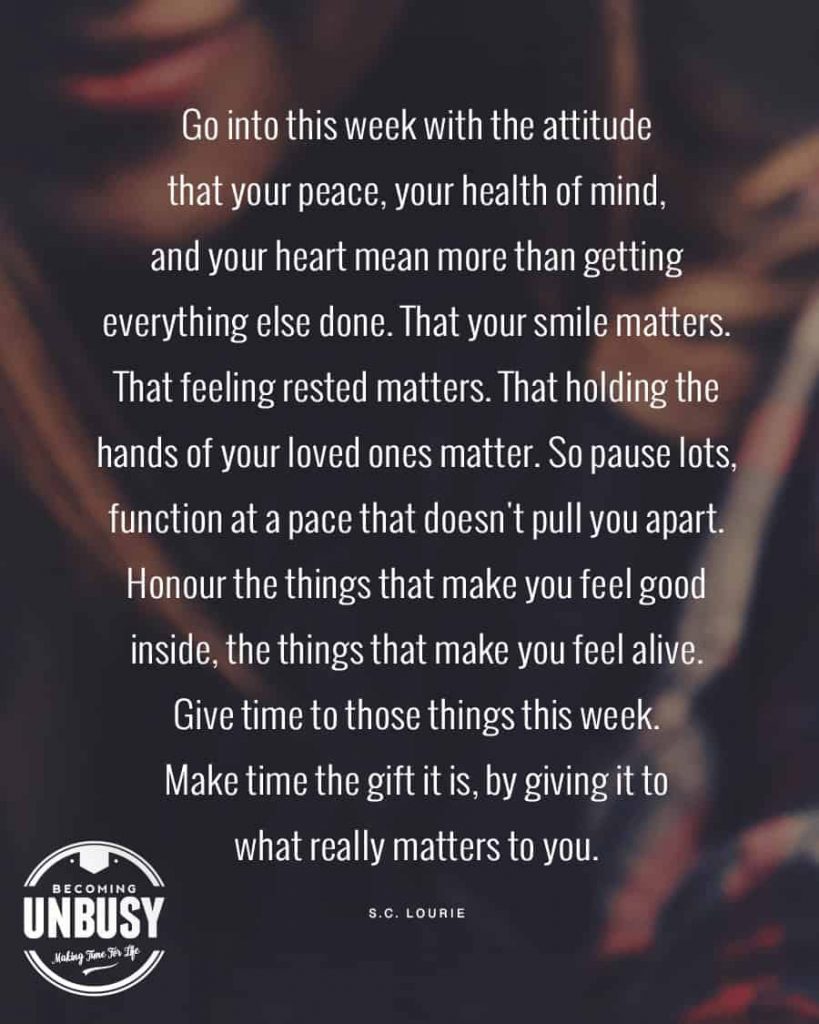 8. Choose to embrace a mediocre life.
Krista O'Reilly-Davi-Digui, of A Life in Progress, encourages us to ask ourselves...
What if I all I want is a small, slow, simple life? What if I am most happy in the space of in between. Where calm lives. What if I am mediocre and choose to be at peace with that?
She continues, "The world is such a noisy place. Loud, haranguing voices lecturing me to hustle, to improve, build, strive, yearn, acquire, compete, and grasp for more. For bigger and better. Sacrifice sleep for productivity. Strive for excellence. Go big or go home. Have a huge impact in the world. Make your life count.
But what if I just don't have it in me. What if all the striving for excellence leaves me sad, worn out, depleted. Drained of joy. Am I simply not enough?"
READ THE FULL PIECE: What if All I Want is A Mediocre Life?

READ THE FULL PIECE: What if All I Want is A Mediocre Life?
9. Choose to embrace imperfection.
Being happy and finding joy doesn't mean everything is perfect; it means you've learned to see the beauty in imperfection. Social media makes it easy to believe that there are people around us living "perfect lives." As we scroll through images on Instagram and Facebook see perfect homes, vacations, and family moments. Steven Furtick reminds us...
The reason we struggle with insecurity is because we compare our behind-the-scenes with everyone else's highlight reels.
Remind yourself that your life, and the lives of the people around you, are all beautifully imperfect.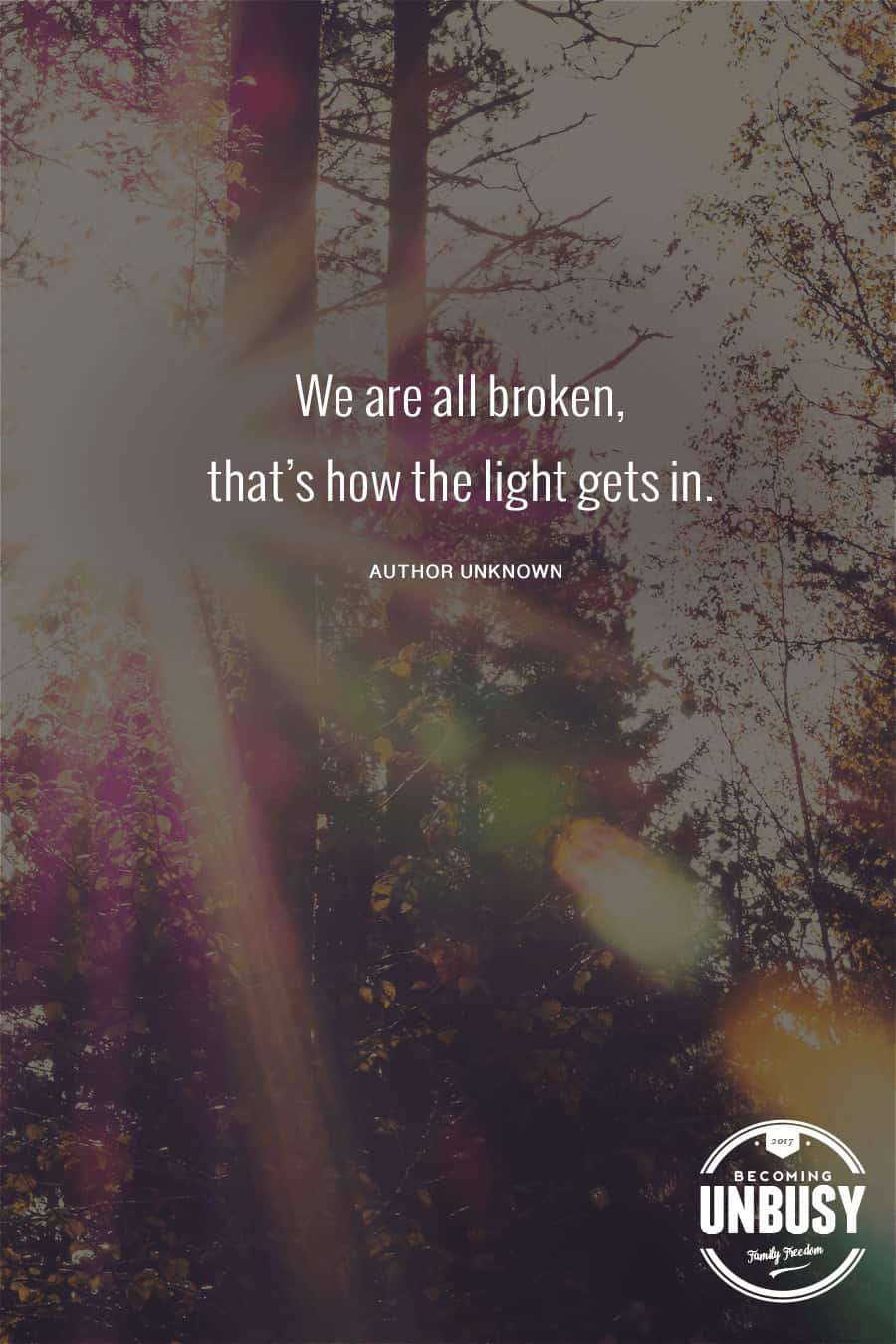 10. Choose to live life in the present.
Right now is the only moment any of us is guaranteed. We unconsciously look anxiously toward the future or get caught dwelling on mistakes of the past.
Take a deep breath and look around right now. Your life, your happiness is here in the now. Slow down and stop chasing happiness in the future. It is here in the present moment. Practice experience life in the "here and now."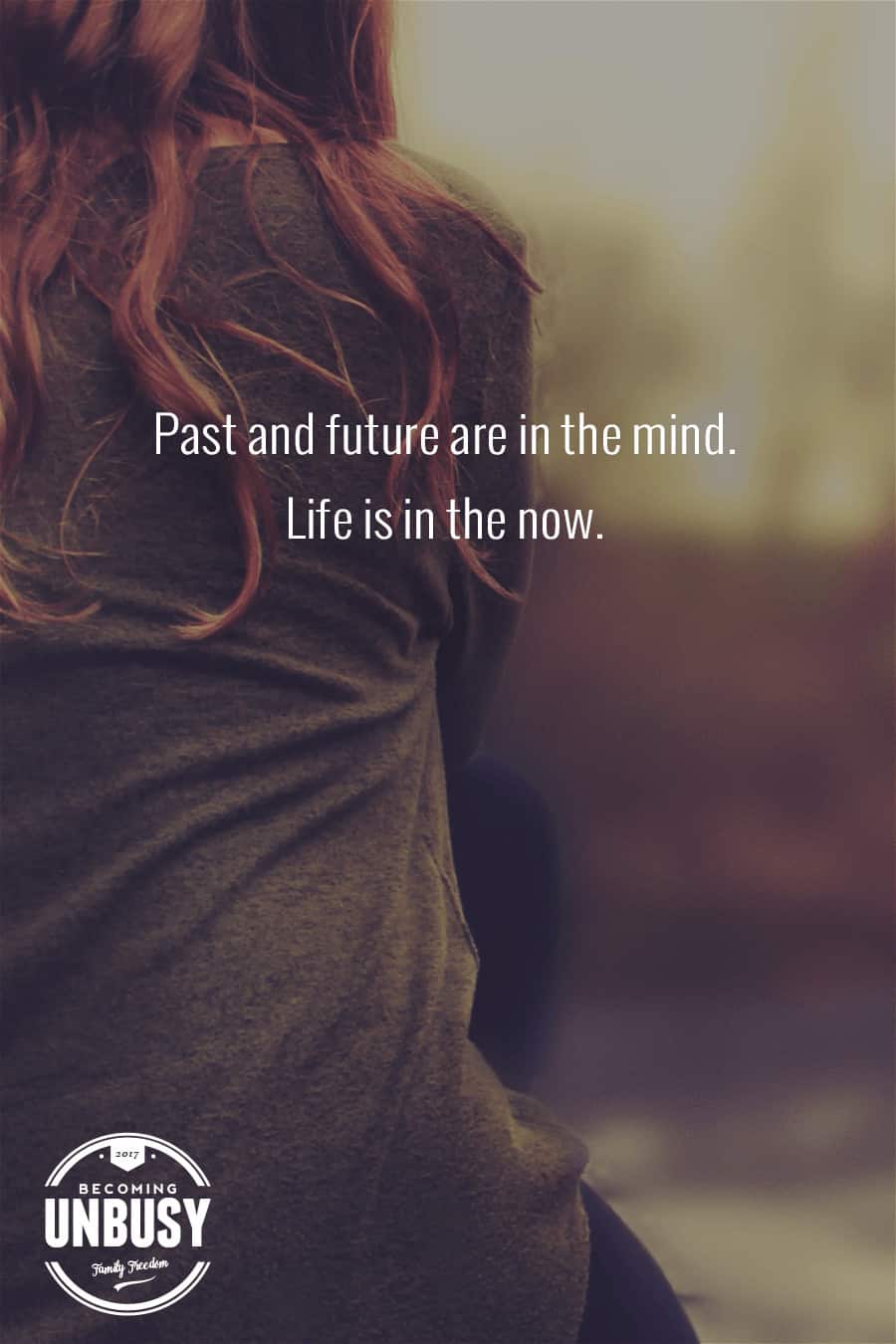 One final reminder, my friend.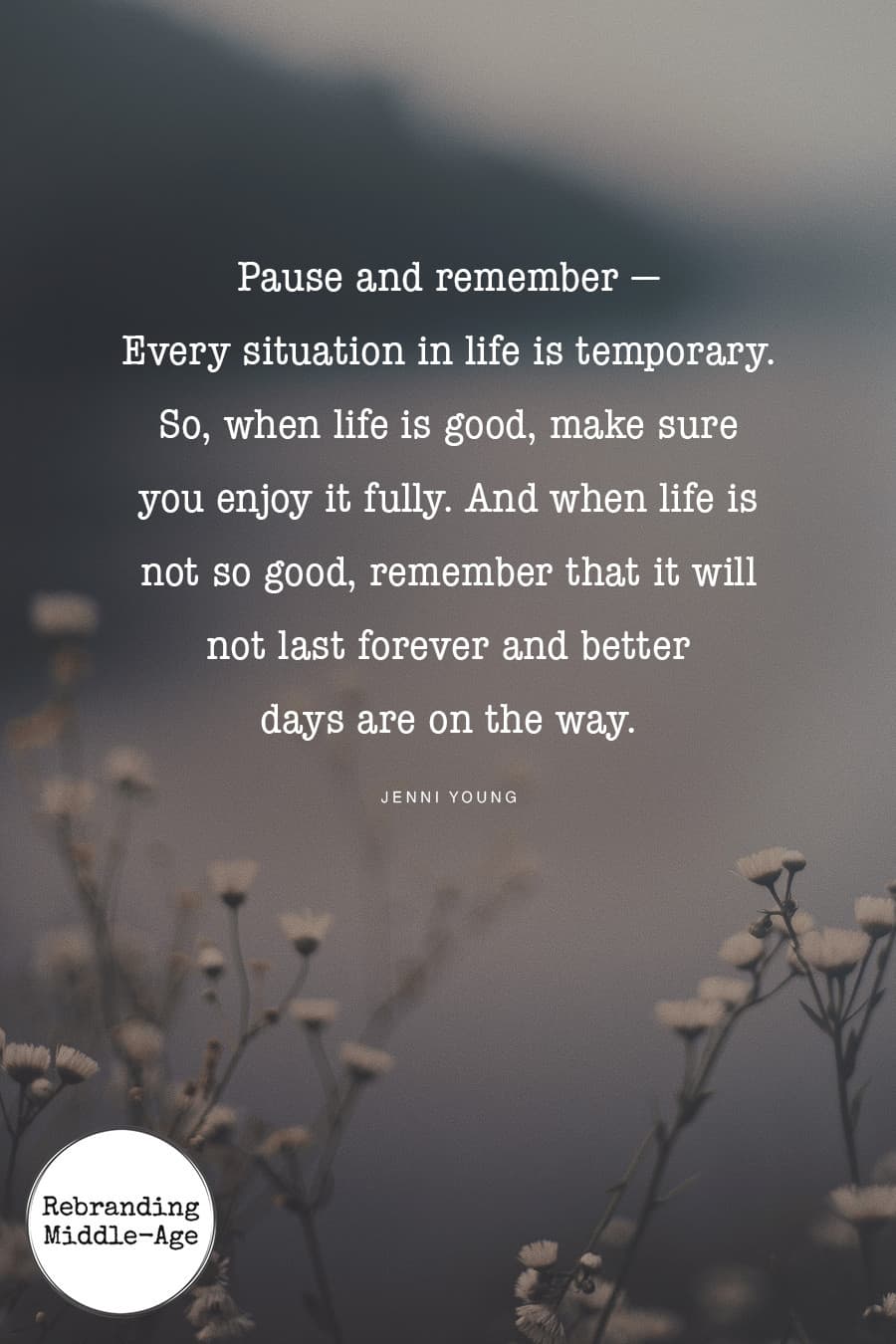 Pin this post for later: