Opt-out of overwhelm. Declutter these 10 things before the holidays.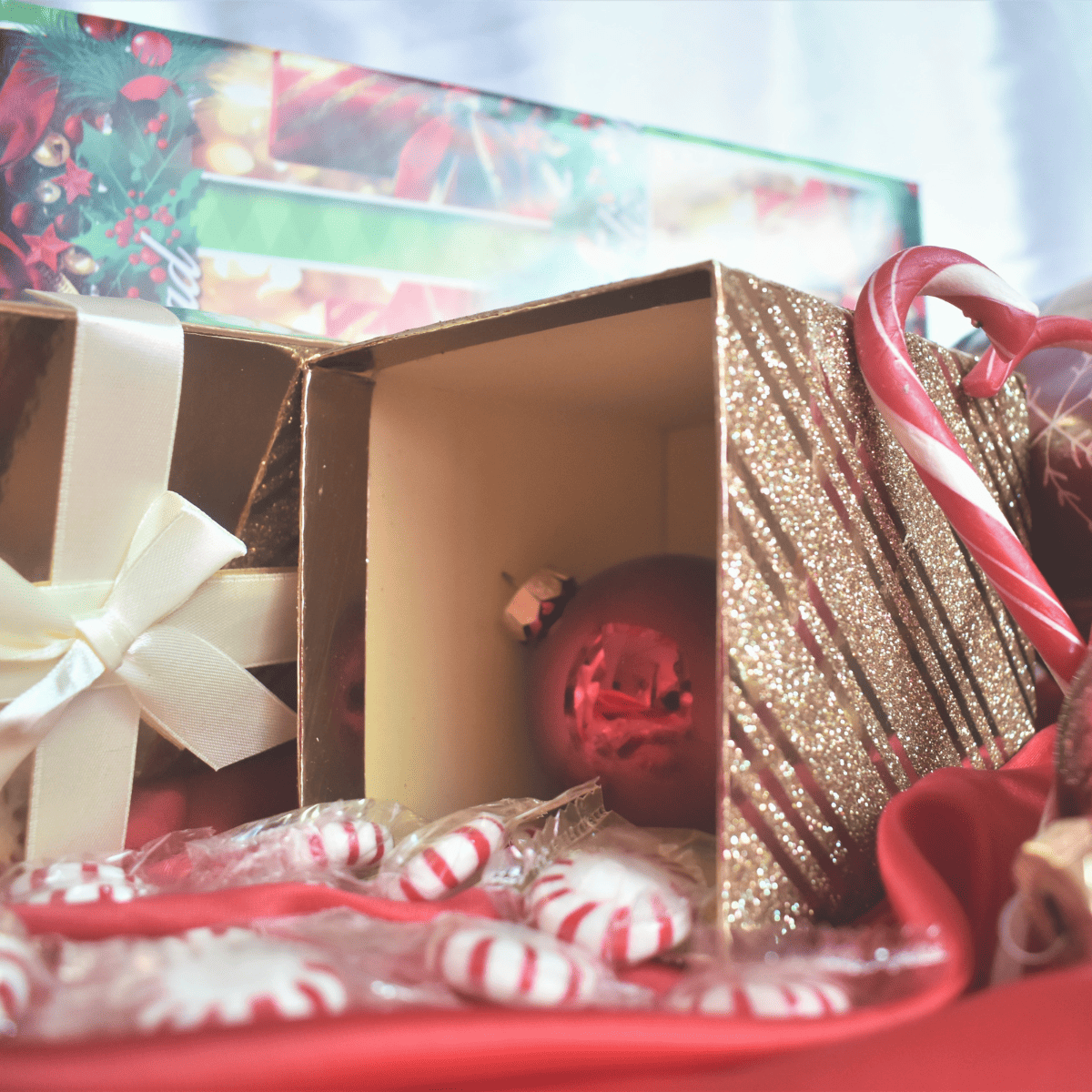 As the holiday season approaches, there's a magical anticipation in the air. However, it's all too easy for the joy of the season to be overshadowed by the stress of clutter and chaos.
This year, slow down and embrace intentional living by decluttering your space for a more meaningful and peaceful Christmas.
Here are 15 simple things to declutter for a chaos-free holiday.
01. Streamline Decorations
Trim down your holiday decorations to the essentials. Donate or discard items you haven't used in years and focus on the ones that bring you joy. Consider a minimalist approach with timeless decorations that can be reused each year.
02. Organize Ornament Collections
Take a few moments to sort through your ornament collection. Discard broken or worn-out ornaments, and only keep those with sentimental value, or that fit your current holiday style.
03. Simplify Gift-Wrapping Supplies
Consolidate your gift-wrapping supplies. Toss or donate old, wrinkled wrapping paper and keep only the essentials. Invest in reusable gift wrap or fabric gift bags for an eco-friendly touch.
BONUS TIP: Designate a specific area for gift storage and wrapping. Keep everything you need in one place to avoid the last-minute gift-wrapping scramble.
04. Review Seasonal Books, Movies, and Puzzles
Sort through your holiday books, movies, and puzzles. Donate or pass along items you own digitally, you no longer enjoy, or the kids have outgrown. Keep only the things that hold special memories.
You Might Also Like...
05. Assess Your Holiday Wardrobe
Make room for new holiday outfits and simplify your closet. Do a quick sweep and donate any obvious items that no longer fit or align with your style.
06. Mindful Toy Purge
If you have children, involve them in a mindful toy purge. Teach them to willingly donate toys they no longer play with, making room for new holiday gifts.
07. Organize Baking Supplies
Get ready for the holiday season by organizing baking supplies. Donate unused baking tools (I'm thinking of spritz cookies) or duplicate items like multiple snowman cookie cutters — especially if you're buying pre-cut cookie dough!
BONUS TIP: Designate a specific bin for holiday baking essentials. Put everything you need in one place to keep things simple.
08. Declutter the Refrigerator
Clean out your refrigerator before stocking up on holiday ingredients. Toss expired items and create space for festive treats.
09. Organize Linens and Tableware
Streamline your holiday table settings. Donate or discard mismatched or worn-out linens and tableware, and keep only the items that bring joy to your celebrations.
10. Let Go Of "Supposed To"
Release the notion of what Christmas is "supposed to" look like. Instead, create traditions and celebrations that resonate with you and your loved ones, even if they differ from "societal norms."
By being intentional, you'll create a more peaceful and joyful environment for celebrating the holidays. Embrace the simplicity, savor the season, and focus on the meaningful moments that make the holidays truly special.
Love this post on decluttering before the holidays? Sharing it would make our week ♥
It would make our week if you took a second to save or share this post. That's how we know we're on the right track and should continue writing more content like this!