Simplify your holidays this year. Embrace the joy of simplicity this season. Discover twelve ways to slow down and savor the magic.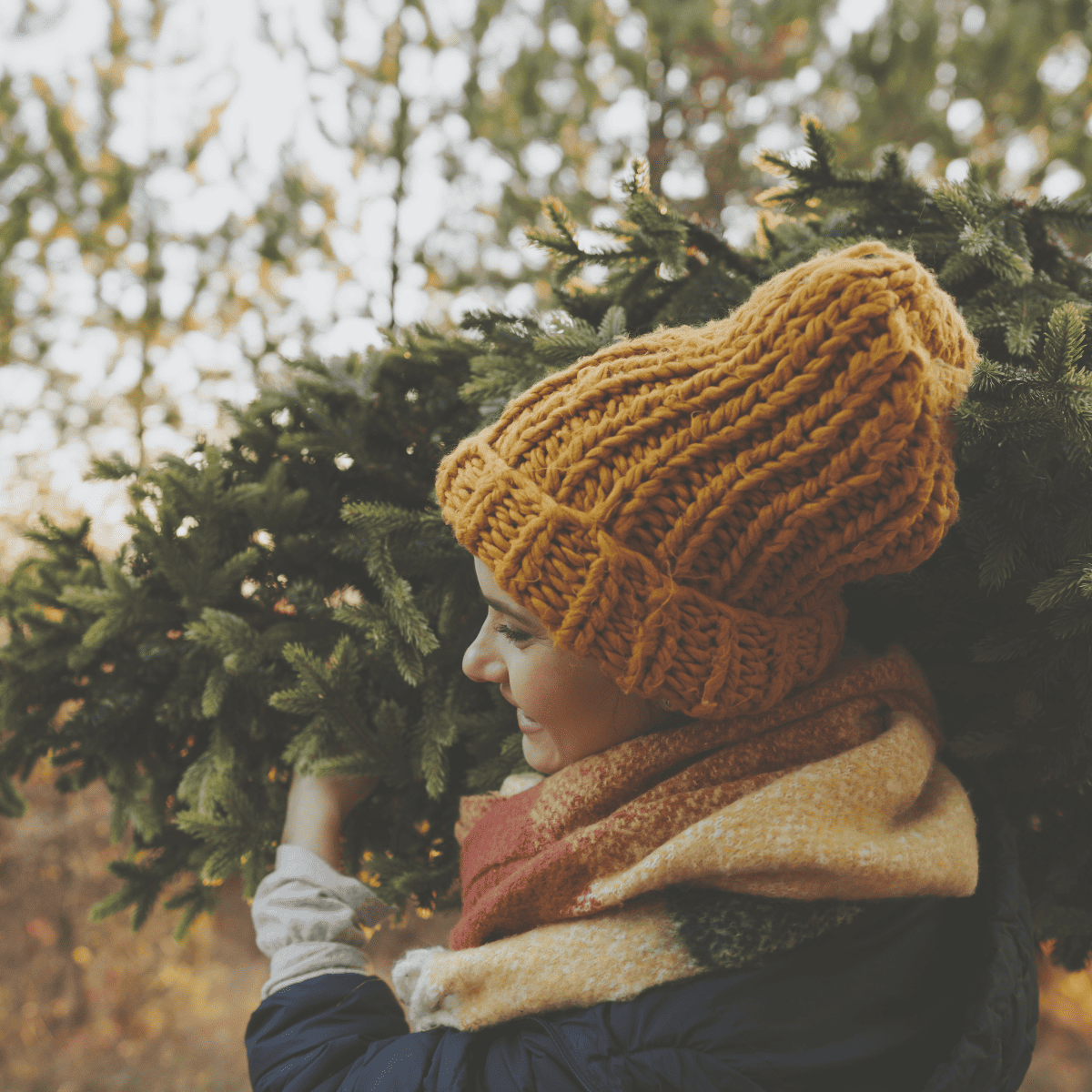 As the holiday season quickly approaches, it's easy to get swept up in the whirlwind of festivities, gift-giving, and social obligations. However, in the spirit of intentional living, let's take a step back and focus on the essence of the holidays—connection, gratitude, and mindfulness.
How To Simplify Your Holiday
Here are 12 tips to help you simplify your holiday and savor the magic of the season.
01. Create a Short & Meaningful Bucket List
Instead of overwhelming yourself with an exhaustive list of activities, connect with your family and curate a short list of meaningful experiences. Let each member pick "one thing" that would make the season memorable for them. This could include spending quality one-on-one time together, making holiday cookies, or enjoying a simple thing like an evening reading by a cozy fireplace.
02. Practice Mindful Gift-Giving
Shift the focus from material possessions to thoughtful, meaningful gifts. Consider experiences, handmade items, or even the gift of your time. This not only reduces the stress of holiday shopping but also fosters deeper connections.
03. Decorate Less
Embrace a minimalist approach to decorating your home. Choose a few key decorations that bring joy and meaning, avoiding the temptation to overcrowd your space with excessive festive embellishments.
04. Do A Digital Detox
Take breaks from your devices to be fully present with your loved ones. Set boundaries for screen time, especially during the holidays, to create meaningful connections. Find ways to unplug and still connect.
05. Practice Gratitude
Take a moment each day to reflect on three things that make you feel grateful. This simple practice can shift your focus from what's lacking to what you have, fostering a sense of contentment and joy.
06. Embrace Holiday JOMO (Joy of Missing Out)
It's okay to say no to certain events or activities. Prioritize your well-being by embracing the joy of missing out on non-essential commitments and dedicating time to recharge.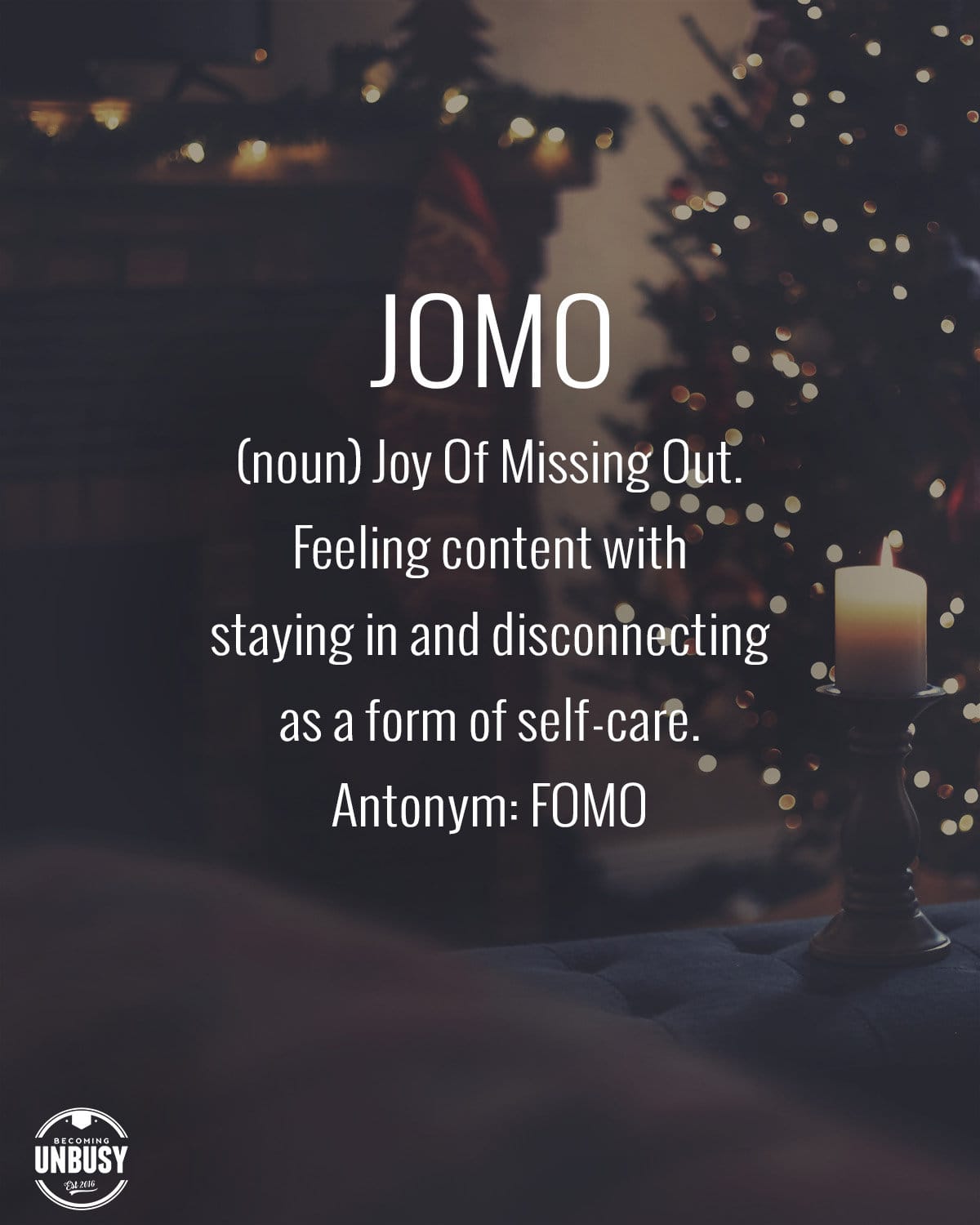 07. Take Nature Walks
Bundle up and take a walk in nature. Connecting with the outdoors can be a rejuvenating and grounding experience, providing a welcome respite from the hustle and bustle.
08. Embrace Holiday Family Traditions
Reconnect with meaningful family traditions that bring joy and nostalgia. Whether it's making a gingerbread house together, watching your favorite holiday movies, or playing holiday minute-to-win-it games as a family on Christmas Eve, these rituals can create lasting memories.
09. Practice Mindful Breathing
Incorporate short mindfulness exercises into your daily routine. Deep, intentional breaths can help alleviate stress and bring a sense of calm amidst the holiday rush.
10. Give the Gift of Presence
Be fully present during interactions with loved ones. Put away distractions, listen actively, and engage in meaningful conversations to strengthen your connections.
11. Declutter Your Space
Before the festivities begin, declutter your living space. A tidy environment can create a sense of calm and make room for what truly matters.
12. Let Go Of Perfect
Manage your expectations for the holiday season. Understand that "perfect" is not the goal, and allow space for spontaneity and imperfection. Practice letting go of supposed-to this holiday season and enjoy yourself.
As the holiday season unfolds, embrace the beauty of a slower, more intentional approach. By incorporating these tips into your life, create a holiday season filled with mindfulness, gratitude, and authentic connections, making it truly memorable and meaningful.
BONUS TIP: Start Celebrating Now
The holiday season is a magical time of year, filled with love and joy and overflowing with to-do's.
One of the best ways to simplify your holiday? Abandon "the rules".
Give yourself more time — start celebrating now.
Love this post on how to Simplify Your Holiday?
Sharing it would make our week ♥ It would make our week if you took a second to save or share this post on how to simplify your holiday. That's how we know we're on the right track and should continue writing more content like this!