Stop enduring a non-ideal existence.
I have an amazing friend who shows up to our lunch dates lugging a big tote bag full of highlighted books to discuss with me. I love seeing the titles she stacks on the table.
I admit (rather shallowly), that this close friend has one habit that made me cringe--she described an inspiring part of a book as offering a "good nugget," aka life lesson, point to ponder, takeaway, etc. Every single time I'd hear the term, I'd imagine greasy-processed chicken nuggets dancing around in my brain.
The thing is, after a while, I'd love hearing her say "good nugget" because 98.7% of the time, what followed would be unbelievably thought-provoking or inspiring.
I love having a friend who reads a book and writes notes for me in the margins. I love that she shares the "best of" portions that are relevant to our lives. Now, when I hear the term "nugget," I cannot help but smile and think how very blessed I am to have this wonderful woman in my life.
So, today I wanted to take a moment and share an awesome "nugget" with you. When I read this line in The 4-Hour Workweek, it stopped me in my tracks...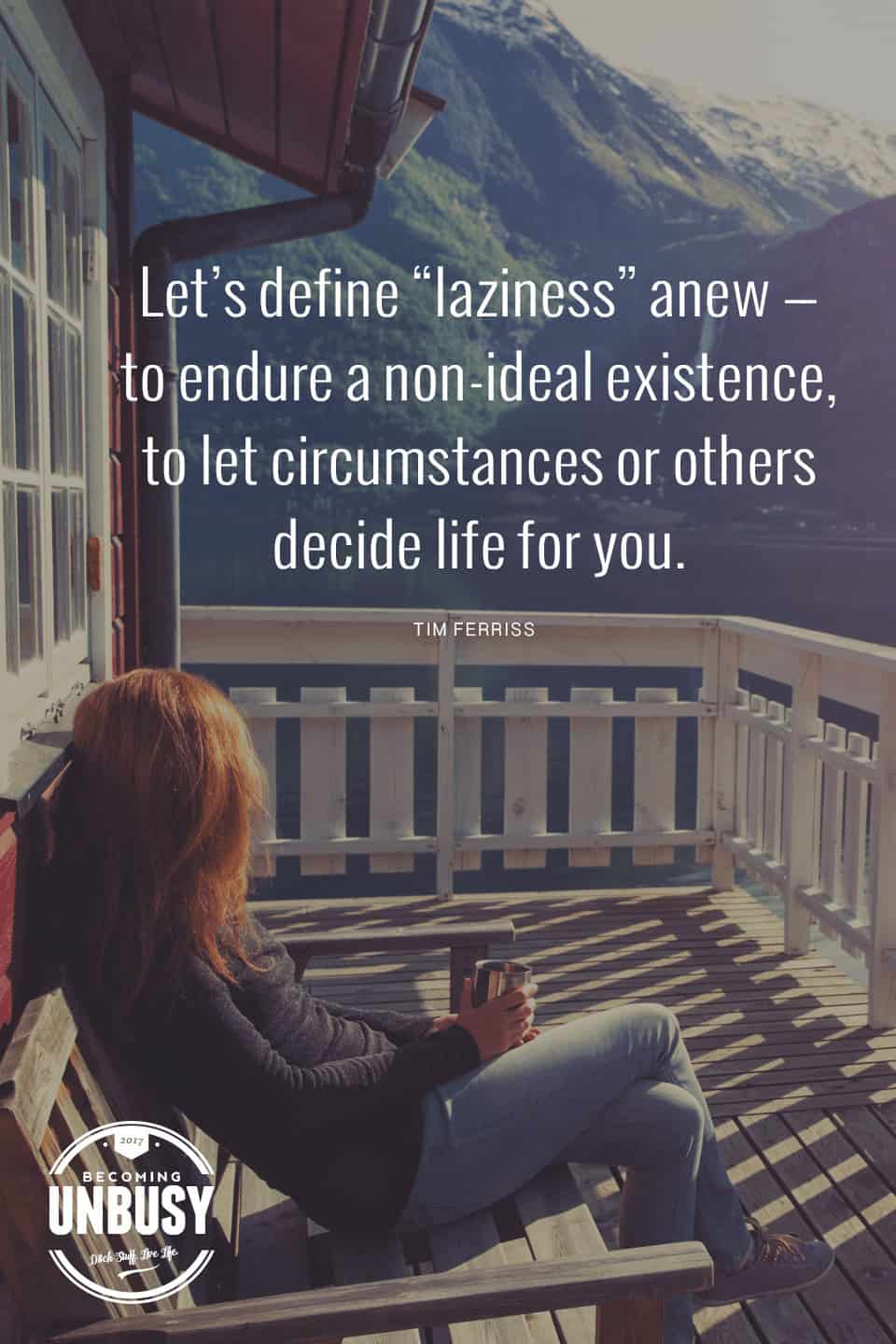 I went back and highlighted the line.
I read it again and underlined it.
Then I drew a star next to the paragraph.
The author challenges us to define "laziness" anew—to change our perspective. Laziness is to endure a non-ideal existence, to let circumstances or others decide life for you.
What other terms could *we* redefine together?

P.S. Do you ever feel like, despite your life being "good," you have an underlying sense of discontent? That you should be happy, but you're just going through the motions and being lazy (defined anew!)?
We have so much to gain from sharing our stories, hopes and goals.