Once you watch these TED Talks, you might not be able to stop thinking about them. Plus, be sure to check out the five tips for finding time to watch TED Talks at the end of the article, too!
. . .
For all those evenings you've ever checked the clock and thought, "Where did the day go?" These three TED Talks share helpful hacks for stealing back free time, improving work-life balance, and finding calm through the power of "doing absolutely nothing."
These talks will help you save time (but not necessarily in the traditional sense) — so you can focus on what you love. Because in the end, becoming unbusy isn't about doing nothing, it is about having the freedom to spend your time focusing on the people and activities you love most.
I don't recommend watching all three TED Talks at once, instead, start with the one that speaks to you today and then save this post to come back to it later!
Bookmark it in your browser
Save the article on Facebook ←Click on the three dots in the top right corner of the post and choose "Save Post."
TED Talks That Will Change How You Use Time
1. How to gain control of your free time
There are 168 hours in each week. How do we find time for what matters most? Time management expert Laura Vanderkam studies how busy people spend their lives, and she's discovered that many of us drastically overestimate our commitments each week, while underestimating the time we have to ourselves. She offers a few practical strategies to help find more time for what matters to us, so we can "build the lives we want in the time we've got."
My favorite takeaway:
"We don't build the lives we want by saving time. We build the lives we want, and then time saves itself."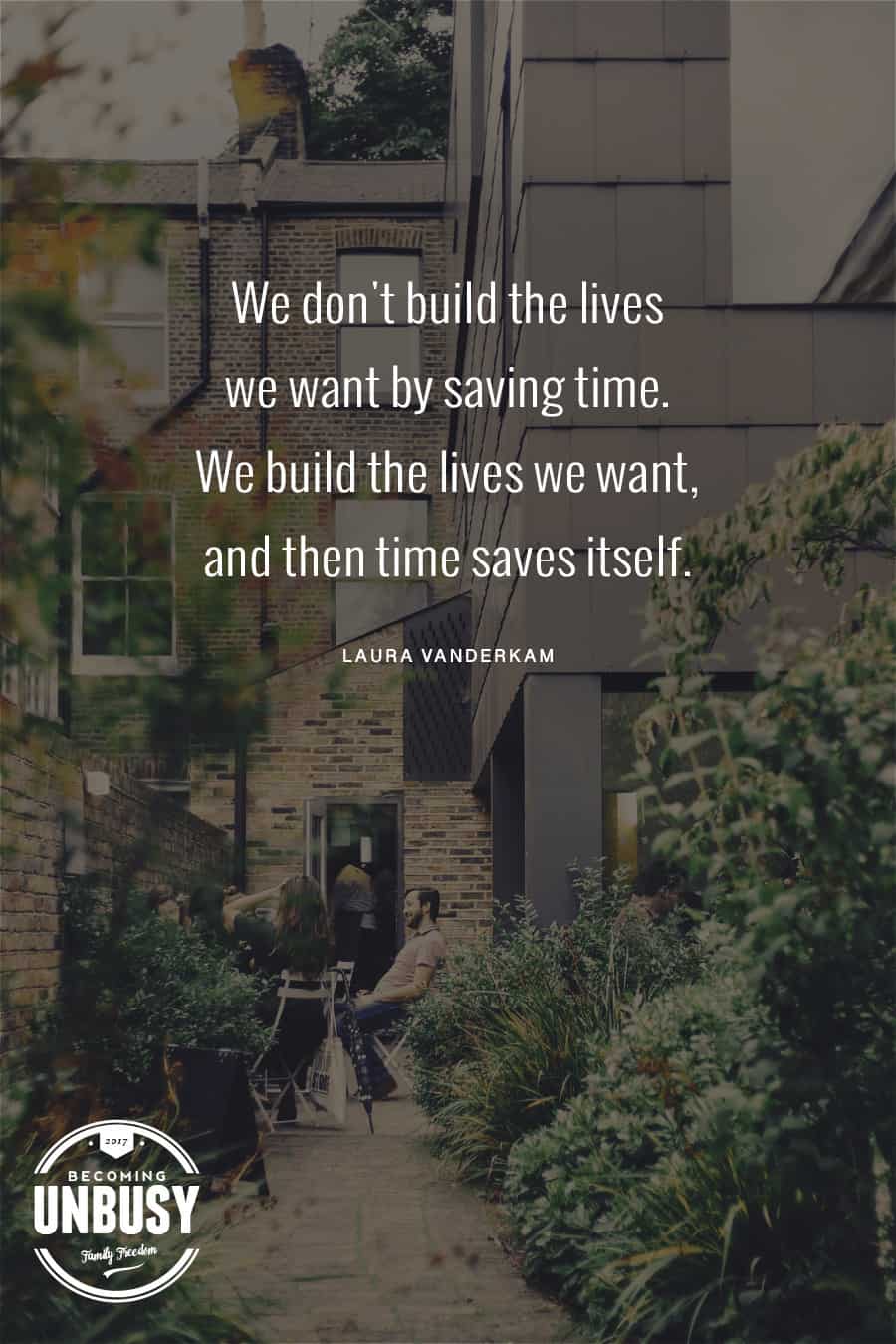 2. How to make work-life balance work
Work-life balance, says Nigel Marsh, is too important to be left in the hands of your employer. Marsh lays out an ideal day balanced between family time, personal time and productivity — and offers some stirring encouragement to make it happen.
My favorite takeaway:
"We need to approach balance in a balanced way."
3. All it takes is ten mindful minutes
When is the last time you did absolutely nothing for ten whole minutes? Not texting, talking or even thinking? Mindfulness expert Andy Puddicombe describes the transformative power of doing just that: Refreshing your mind for 10 minutes a day, simply by being mindful and experiencing the present moment. (No need for incense or sitting in uncomfortable positions.)
My favorite takeaway:
"We can't change every little thing that happens to us in life, but we can change the way that we experience it. That's the potential of meditation, of mindfulness."
5 Ways To Find Time To Enjoy TED Talks
Your day is already full, and here I am asking you to add another item to your to-do list. Below are five ways I sneak TED Talks into my weekly schedule. More often than not, I multi-task and listen rather than watch the talks. You can...
listen to one with headphones while cleaning the house, doing laundry, or any other mindless chore
listen to one via Bluetooth in the car when running errands
listen to one while taking a walk in your neighborhood ← It is a great excuse to get 10-minutes of fresh air and exercise
listen (don't watch!) one at night if you have insomnia
watch one when you have a fresh cup of coffee, and a quiet house ← Forget your must-do list for a moment and embrace a few slow minutes for YOU
Be sure to pop into the private Becoming UnBusy Facebook Group and let us know your thoughts on these TED Talks. We'd love to hear your opinion and know if you have other TED Talks or resources you'd recommend!

P.S. Don't forget to pin this TED Talk list for later...