Want to figure out your Enneagram type? Here are the best Enneagram books for newbies looking to understand the core nine personality types better.
If you're new to the Enneagram, the details of the nine personality types can feel overwhelming.
These books on the Enneagram will help you navigate each type and what makes it unique.
Within each resource, you'll find Enneagram lists, personality tests, type descriptions, and tools to help you answer, "What's my personality type?"
Many authors claim to have "The Best Enneagram book," but these three exceptional guides take the cake. Each Enneagram book below is worth investing in to better understand your personality type!
The 3 BEST Books on Enneagram
This post contains affiliate links. If you purchase something through the link we may receive a small commission at no extra charge to you.
If you're new to the Enneagram, this is your go-to resource.This short and easy read offers excellent real-life examples of the nine types.
Each chapter begins with twenty "I statements" explain what it is like to be each Enneagram type in everyday language. Each type chapter also includes how types respond to stress, security, and opportunity.
The story-driven book provides just the right amount of information for newbies to learn about and research their Enneagram type.
If you're looking to dive deep and determine your type with absolute certainty, this is your go-to Enneagram resource.
This four-hundred page guide has more of a traditional textbook or educational feel. Rather than reading the book cover to cover, it feels more like a research tool. I reference it often to answer questions!
The guide was co-authored by one of The Enneagram Institute® creators and is the inspiration of their EnneaThought® for the Day email series. It truly is a robust wealth of information.
Helen Palmer is considered to be one of the earliest Enneagram authors, writing this guide in 1991. Although the book is older, many still claim it to be the ultimate go-to resource exclaiming, "I've been reading and re-reading this nearly 20 years."
This book has been described as:
Good writing, good material, enlightening
Deep without being too dense, or too intellectual
One of the most important books I've ever read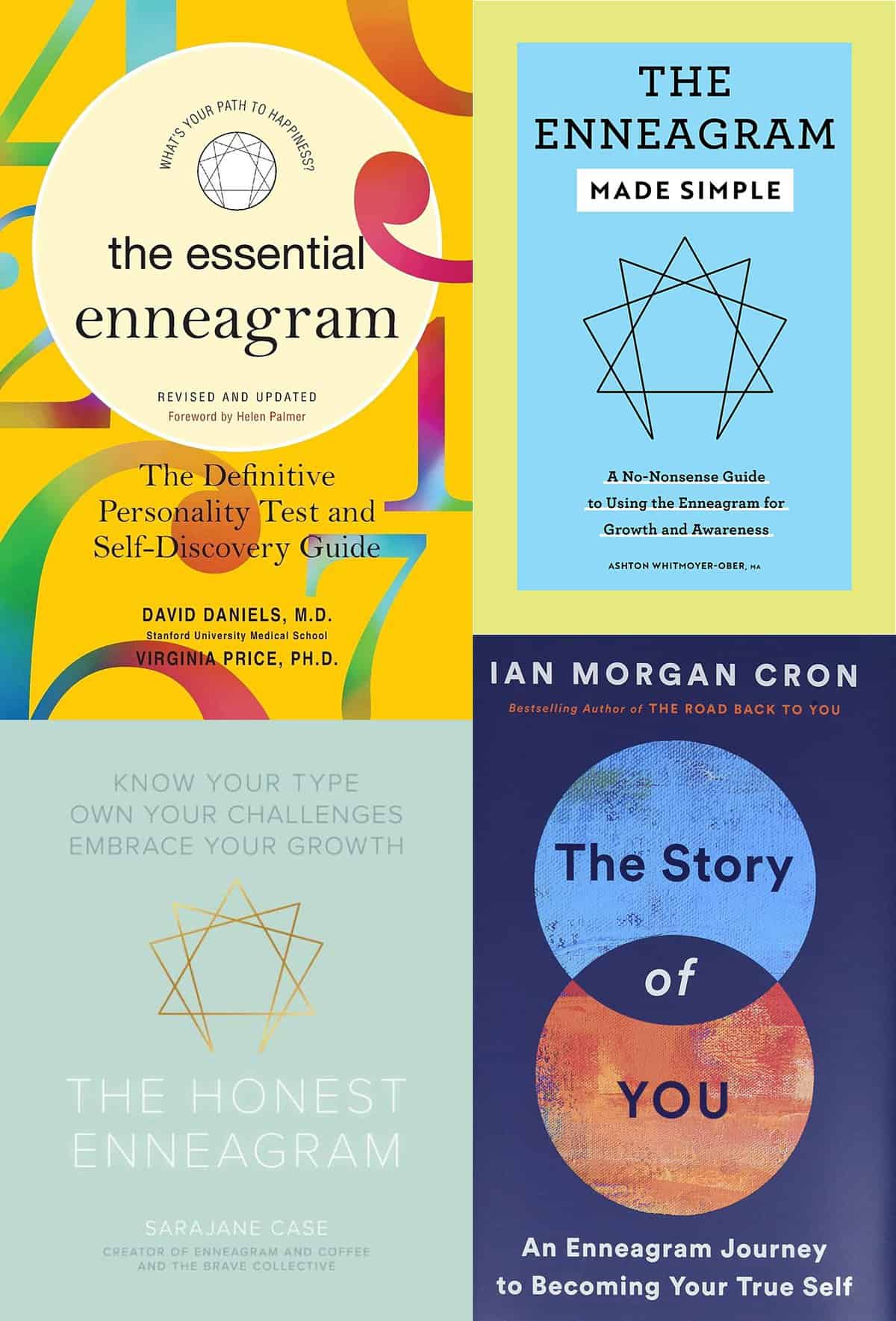 Love this Enneagram book post? Sharing it would make our week. 💛
It would make my entire week if you took a second to share this Enneagram book post on your favorite social media spot. A share is like a reader vote — it's how we know we're on the right track and should continue writing more content like this!