These powerful poetry books will help you take action and restart life. Skip long-winded traditional books about finding yourself, and grab a short poem book instead!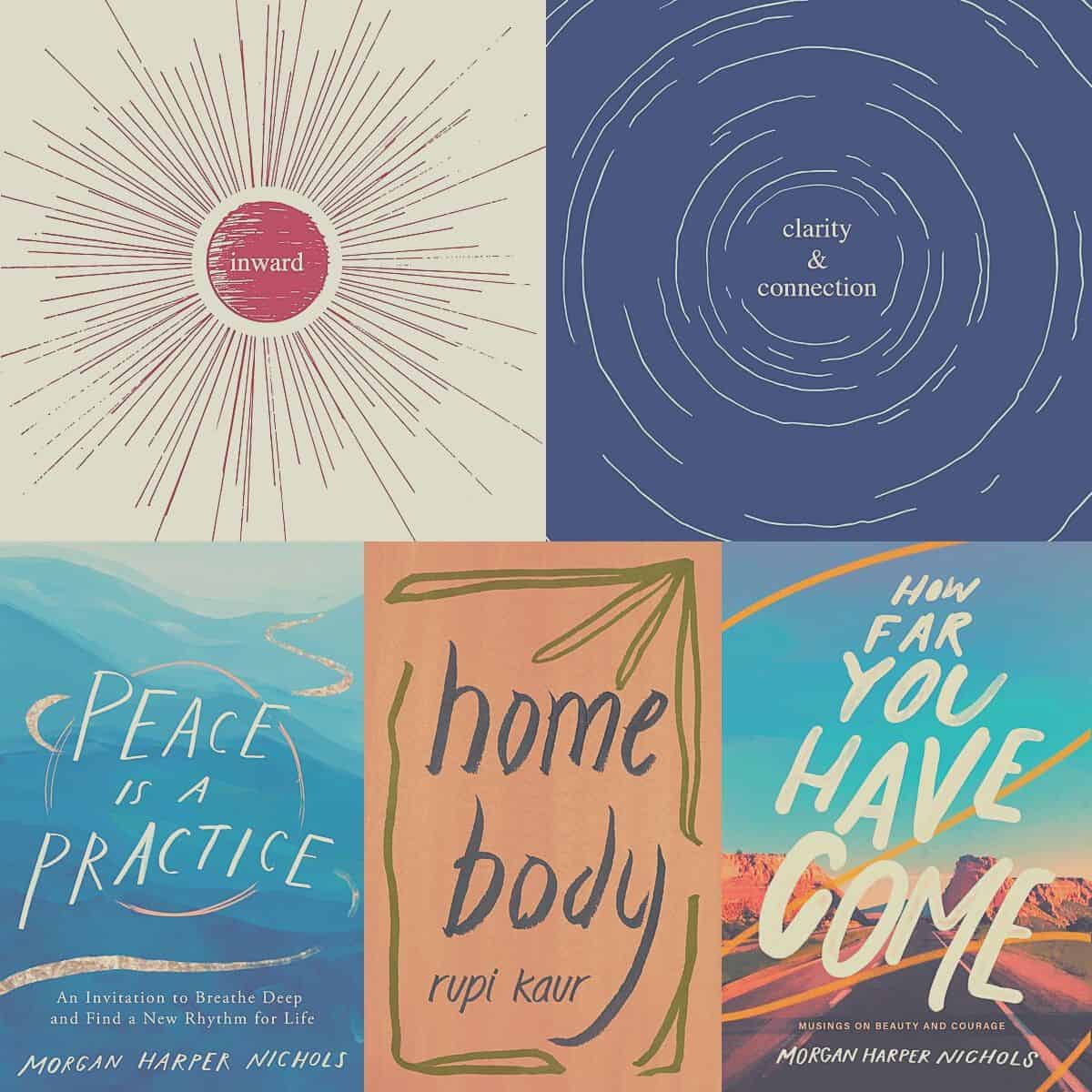 Most people begin their journey toward simple and slow living with a reset, feeling a deep drive to let go of "should" and find themselves again.
Below are must-read poetry books about self, finding your way, and leading an intentional life.
The Best Poetry Books For Resetting Your Life
Here are must-have poetry collections for restarting life.
01. Wisdom Poetry Collection: Inside
This collection of poems about self from Yung Pueblo (Diego Perez) is an absolute must-have.
The work Perez shares on his Instagram is stellar.
If his writing style is a good fit for you, I highly recommend investing in a printed copy of his work to ensure you don't find yourself mindless social scrolling.
Owning the book allows you to read a single poem each day and truly let it sink in.
Pop on over to Amazon to read reviews, see more poems, and look inside the book.
02. Poems About Self-Worth: Daring To Take Up Space
I cannot recommend this collection of poems about self more. Daring To Take Up Space by Daniell Koepke is one of my top three absolute favorite poetry books.
If you're looking for poetry for yourself, poems to read as part of a morning or evening routine — this book is for you.
This excerpt from one of the poems about self-worth in the book reminds the overwhelmed, "you deserve rest if you need it."
Pop on Amazon to look inside and read a few more of her poems to decide if this poetry collection about finding yourself (and daring to take up space in this world) is right for you.
03. Growth Poems: Clarity & Connection
If you invest in a copy of Inward from Yung Pueblo, you might consider just buying Clarity & Connection at the same time. It is equally wonderful.
The entire collection of poetry about life is beautiful.
I highly recommend this book if you want to get your partner on board with simple living. This poetry collection is for you.
The sections of the book include:
self-awareness
unbinding
the love between us
growing
a new life
His poetry of self in the Clarity & Connection collection is beyond insightful.
Pop over to Amazon to read more poems and look inside the book.
Additional Poem Books & Anthologies To Consider
If the top three collections didn't resonate, here are a few more great poetry anthologies. You must find the right fit; this is imperative when reading poetry for yourself!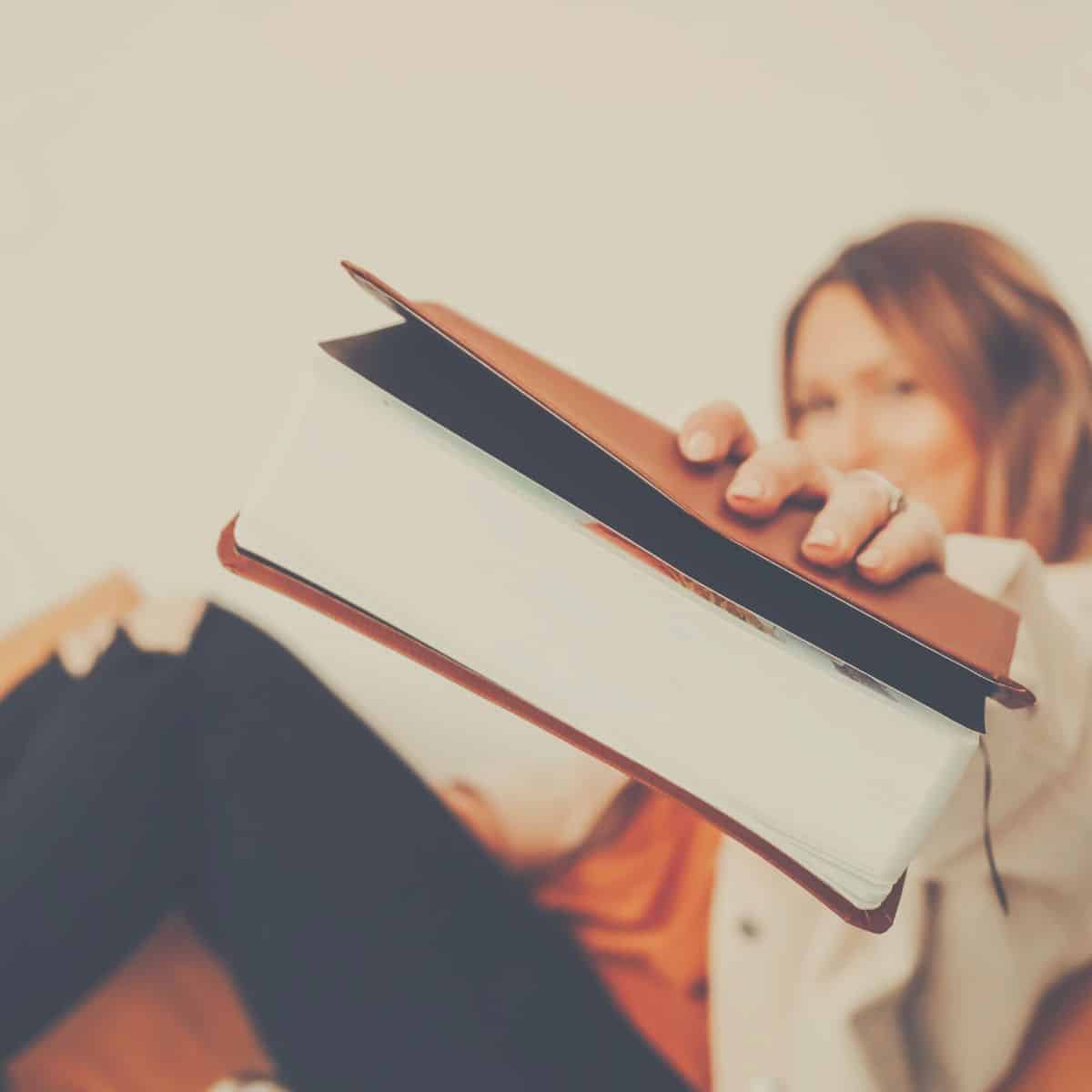 04. Self-Confidence Poems: Peace Is a Practice
Morgan Harper Nichols is a Wall Street Journal and Publishers Weekly bestselling author. In other words, her poetry and art are fantastic.
Amazon explains that her poetry anthology Peace Is a Practice: An Invitation to Breathe Deep and Find a New Rhythm for Life invites you to take daily steps toward peace while uncovering the key to:
Embracing the beauty of the present
Letting go of regret of the past and fear of the future
Developing a path toward meaning and authenticity
Approaching life's challenges with a calm confidence
Feeling peace even in the midst of uncertainty
You can get a feel for Morgan Harper Nichols poetry on Instagram and a sense of her artistic style within her online shop, Garden24.
Grab your copy of this poetry collection at your local bookstore or on Amazon.
05. Empowering Poem Readings: Home Body
In the poetry book home body, Rupi Kaur walks you through a reflective journey visiting the past, the present, and the reset of self. The illustrations by the poet add a beautiful touch to the poem anthology.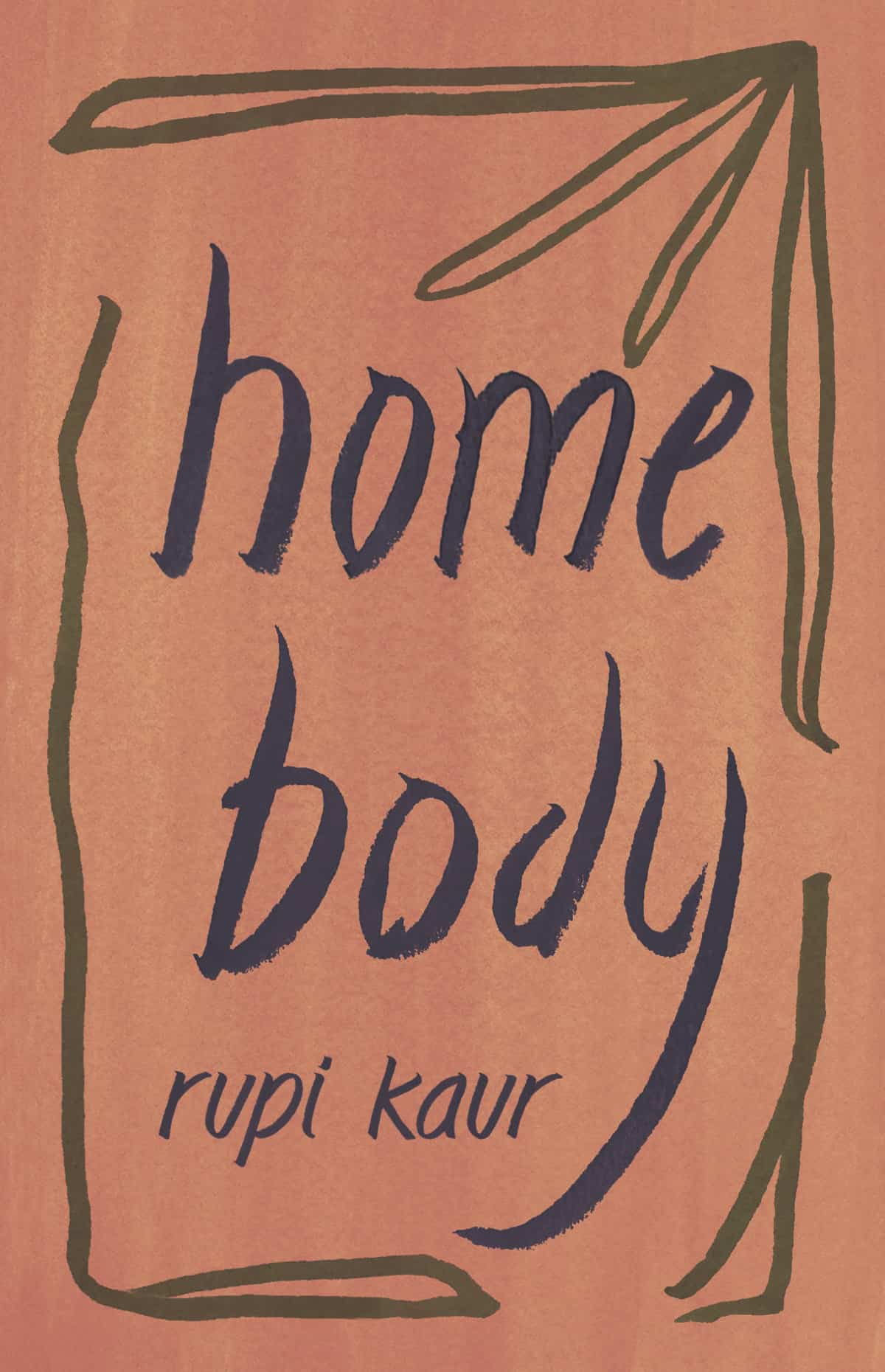 Rupi Kaur is the #1 New York Times bestselling author of the poetry book milk and honey.
While I recommend starting with home body, this one-line poem from her collection sun and her flowers showcase how Kaur continually embraces growth:
never feel guilty for starting again
Themes of nature and nurture, light and dark, and rest make home body a great book to add to your library. Grab a copy of this poetry anthology today.
06. Life Poems: All Along You Were Blooming
Morgan Harper Nichols' prose in this poetry book invites you to "stumble into the sunlight." All Along You Were Blooming: Thoughts for Boundless Living is another beautiful collection of illustrated poetry.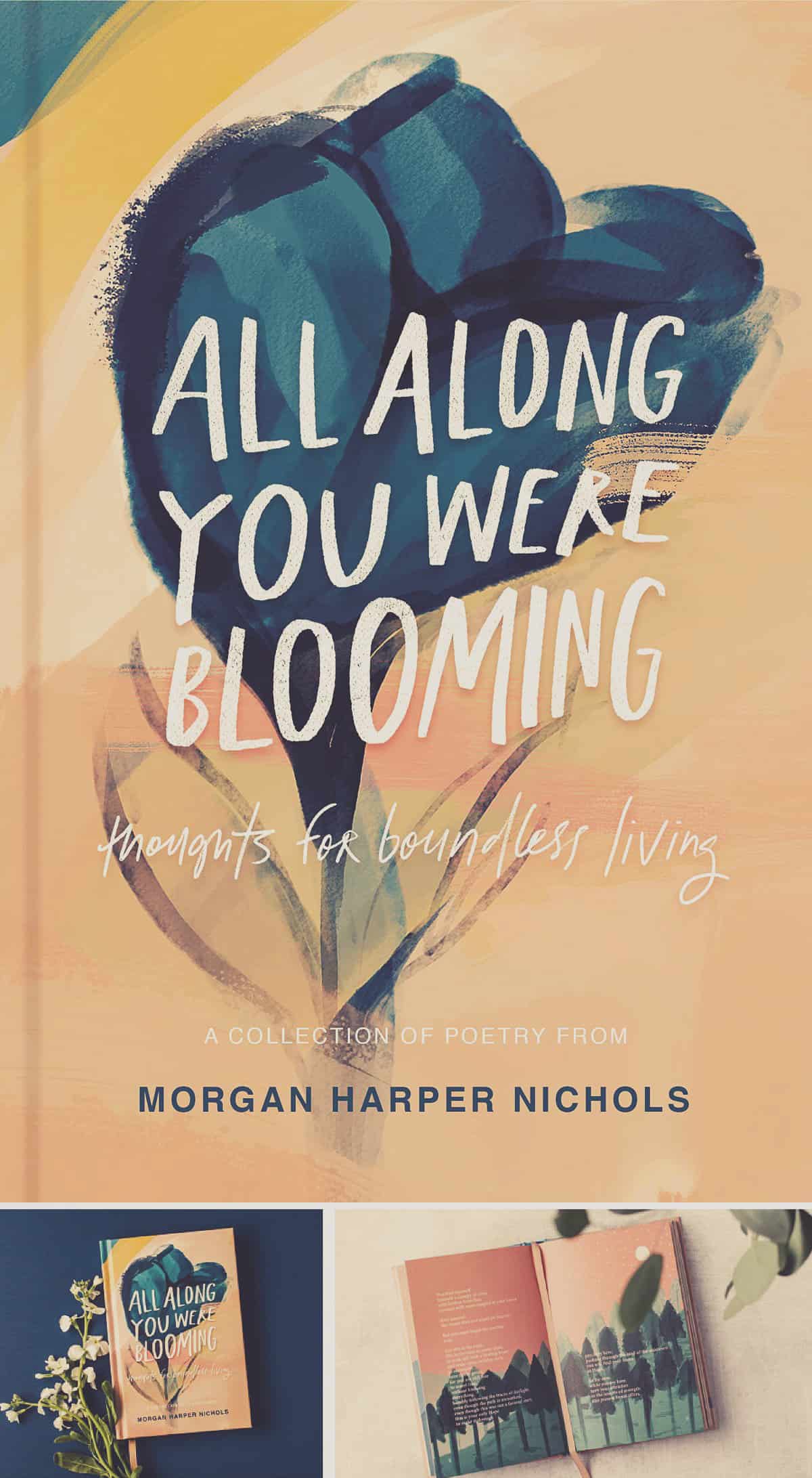 Amazon explains that the collection of work will remind you:
There is a purpose in every season
No matter how you want to race through this day or run away from this place, you are invited to live fully — right here, right now
Light will always find you, even when the sun sets and you sit awaiting the dawn
That you are always blooming in the way you were meant to
Through this striking collection of work, you'll learn to make room for breathing, for becoming, and for simply being.
07. Self-Esteem Poems: How Far You Have Come
In the midst of the mundane, the questions, and the overwhelm, it can be easy to forget how far you have come.
In this book about finding yourself, Morgan Harper Nichols weaves personal reflections and art with poetry. She encourages you to reclaim moments of brokenness and pain and re-envision them as experiences of hope.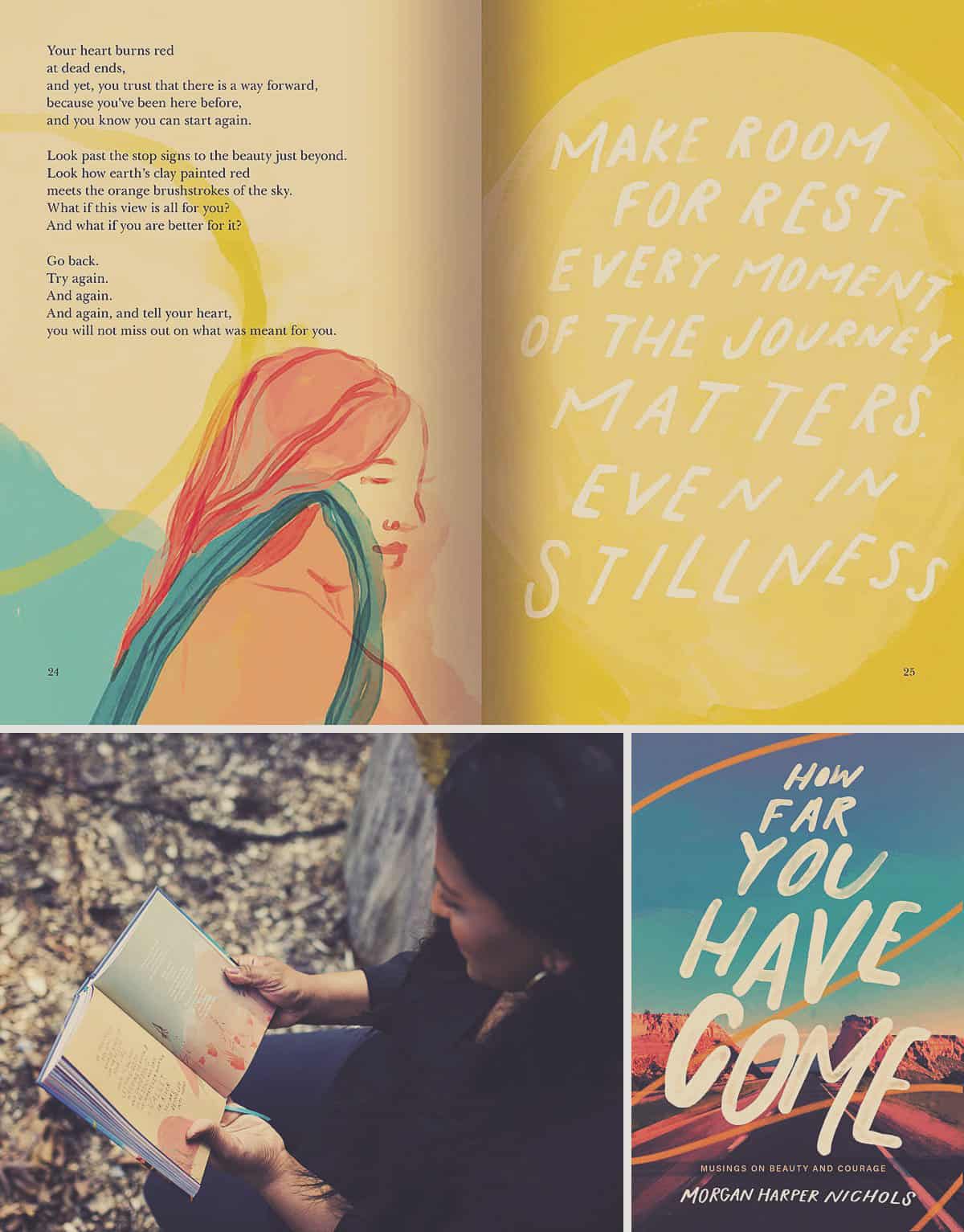 Amazon explains that How Far You've Come: Musings on Beauty and Courage invites you to:
Recognize how your own history has made you who you are today
Awaken your heart into a deeper understanding of pressing on and pressing in
Become who you are in the moment you hold right now
The healing messages of this book make it a must-have if you're looking for poetry for yourself. Read the full description to decide if it is the correct poetry anthology for you!
BONUS: Poetry Of Self
While the book recommendations above include poetry about finding yourself and poems about self-worth, Helium by Rudy Francisco is more "poetry of self."
Perhaps ironically, the best poems about finding yourself are told from another's perspective. This collection is filled with playful, yet deep self poems and stories.
I love the vivid imagery, the diverse choice of words, the line breaks, the playfulness, the beauty, and the humor of Francisco's poetry collection.
This is the book that ignited my passion for poetry again. You can tell it is well-loved by the cover and number of tabs.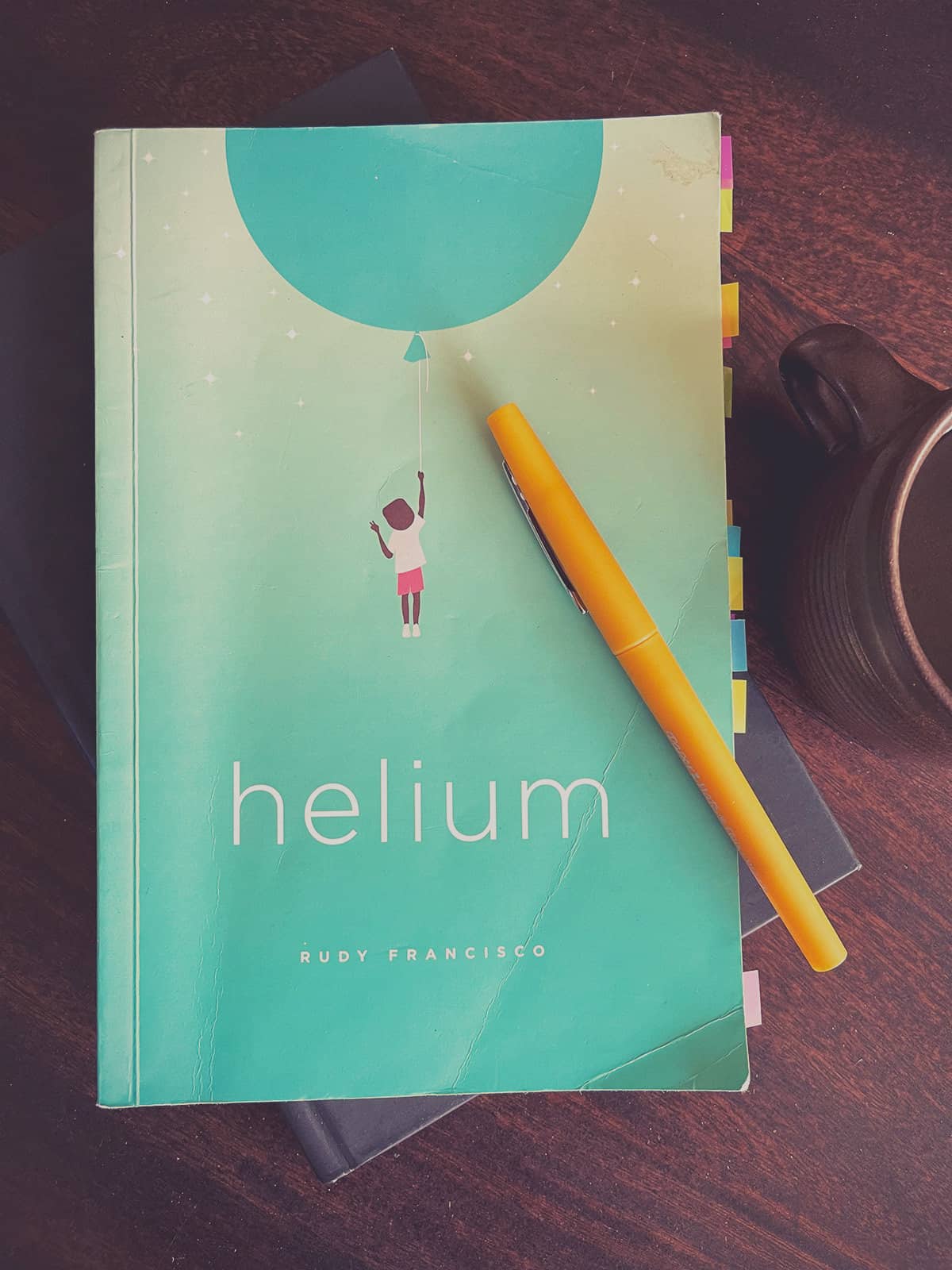 The poem Ouch from Helium makes me laugh every time I hear it.
A Final Note
Trust that who you are, where you are, and what you're doing is enoughin this moment.
You will get to where you need to be; one small step at a time, when you are ready, at your own pace.
Until then, breathe.
Breathe and be patient with yourself and your process as you reset and make space for a simple life. You've got this, my friend.
Love this collection of poetry anthologies? Sharing it would make our week ♥
It would make our week if you took a second to share this list of the best poetry anthologies s on your favorite social media spot.
That's how we know we're on the right track and should continue writing more content like this!