My husband would say that my copy of Joshua Becker's latest book The Minimalist Home is "destroyed," while I'd say it is "well-loved." It was inspired by this amazing course I did with my family...
My copy of the book has dog-eared pages, underlined paragraphs, highlighted quotes, notes in the margins, and is chock-full of Post-it notes. Below are three of my favorite quotes from this must-have read!
Inspiring Quotes for Women Choosing A Refocused Life
Over the years, people have asked me about the steps required for a refocused life ... to move toward UnBusy.
If one of your resolutions this year is to choose an intentional life, it is important to...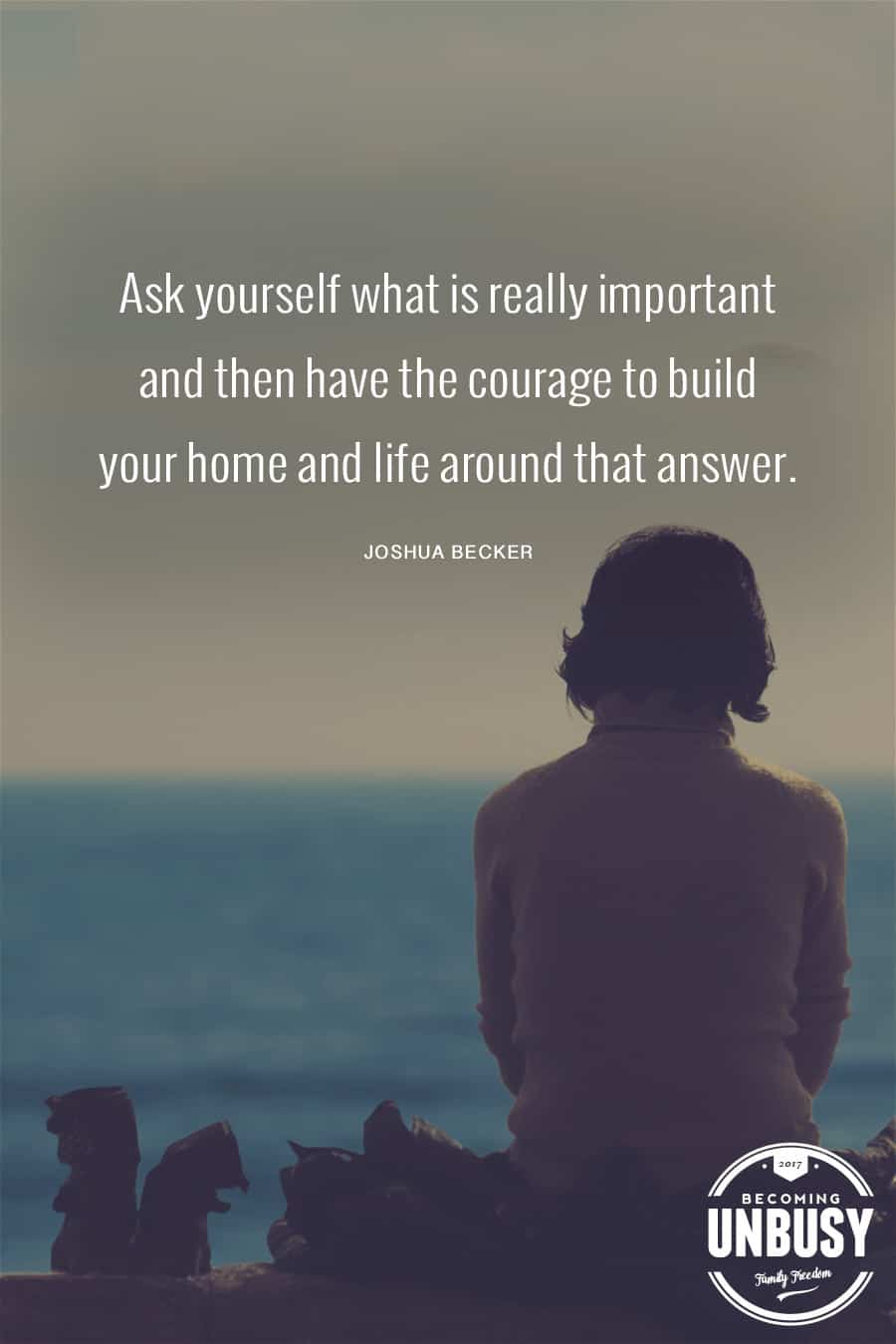 Ask yourself what is really important and then have the courage to build your home and life around that answer. — Joshua Becker, The Minimalist Home
I wholeheartedly believe the best way to begin your journey toward an UnBusy Life is to change your relationship with stuff.
This shift inherently affects your finances, which in turn affects your perceptions of work and the value of time, which then makes a variety of life-changing choices suddenly feel plausible.
After all...
It is better to have extra time on your hands and extra money in your pockets than extra stuff in your closet. — Joshua Becker, The Minimalist Home
When I first start talking with people about the importance of changing their relationship with stuff, money, and time, I often avoid the word minimalism.
It seems if I use the word minimalism, people believe I am going to ask them to donate everything, but the truth is...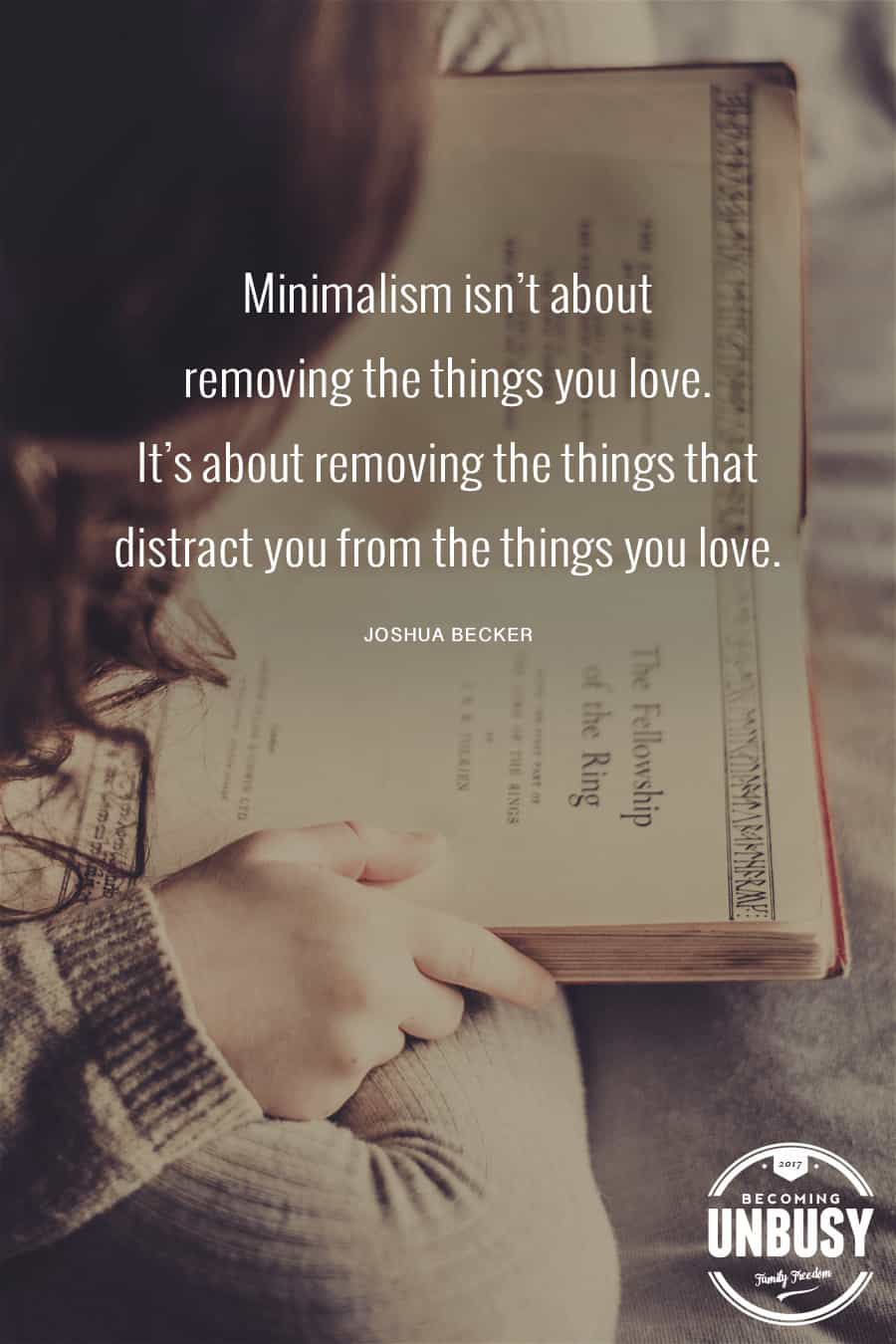 Minimalism isn't about removing things you love. It's about removing the things that distract you from the things you love. — Joshua Becker, The Minimalist Home
Over the years, Joshua Becker has been my primary minimalism mentor. His writing continues to inspire our family and I highly recommend his latest book.
A Room-by-Room Guide to a Decluttered, Refocused Life
While I am a big fan of our local library, I am glad I received a personal advance copy of The Minimalist Home so I could mark it up at will.
If you're feeling overwhelmed by stuff and are not sure how to get started, this book offers practical steps, inspirational stories, and motivational truths to keep you focused on minimizing your home so you can have a refocused life.
Find this new release at your local bookstore or order the book on Amazon.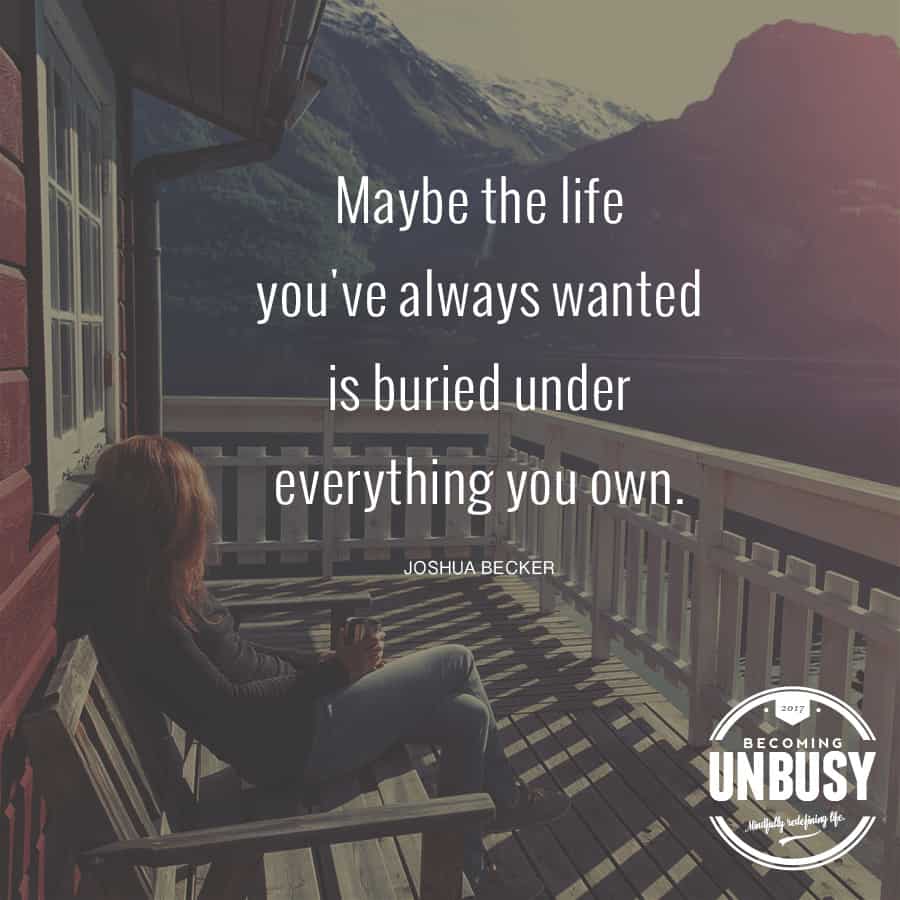 I do hope you'll check out the book or the Uncluttered course, both are great UnBusy resources.

P.S. One last underlined quote from The Minimalist Home. This cracked me up.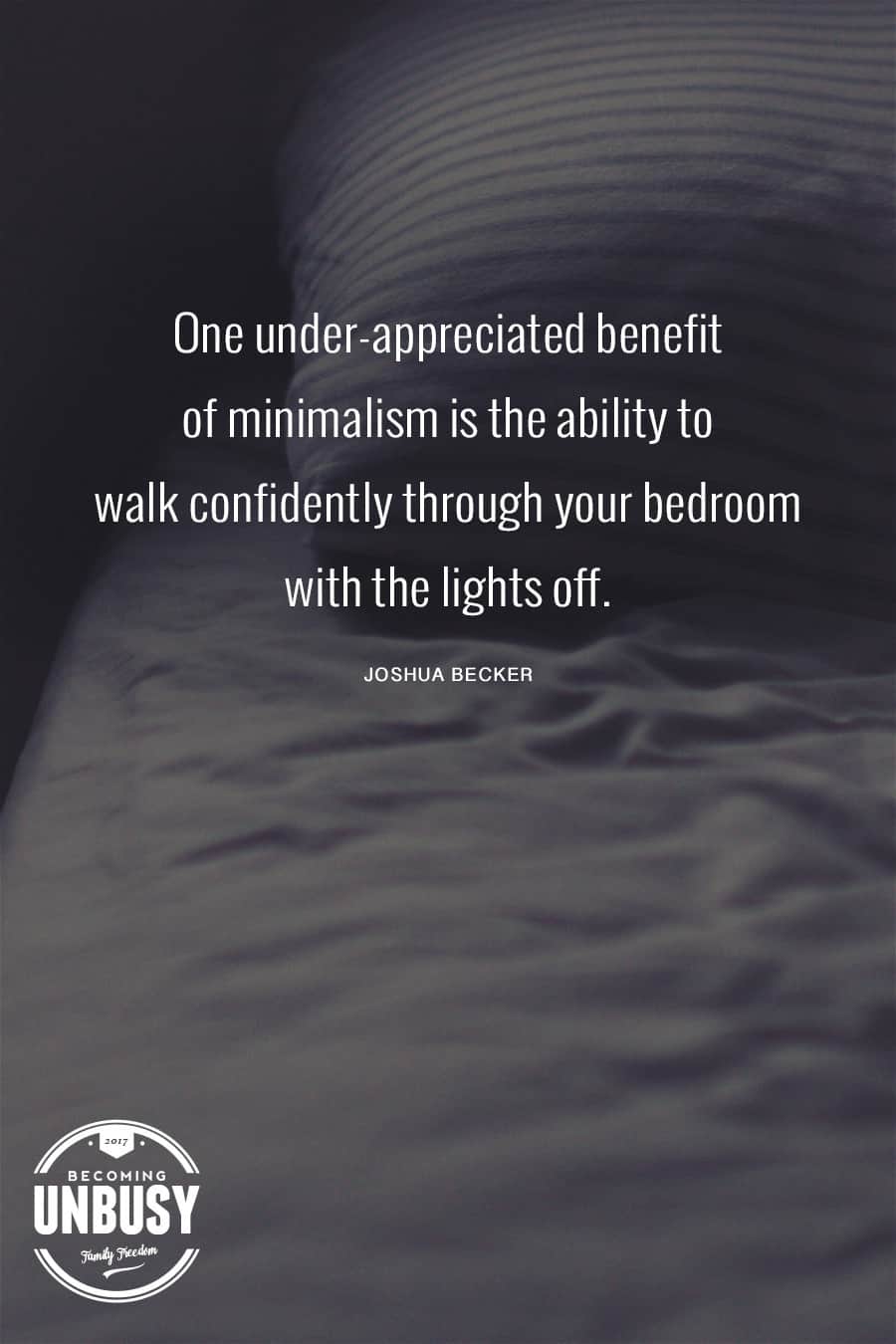 YOU MIGHT ALSO LIKE: