The benefits of poetry are undervalued. Poems offer useful, unexpected, everyday perks. This short yet powerful form of literature is an essential resource — especially if you're short on time.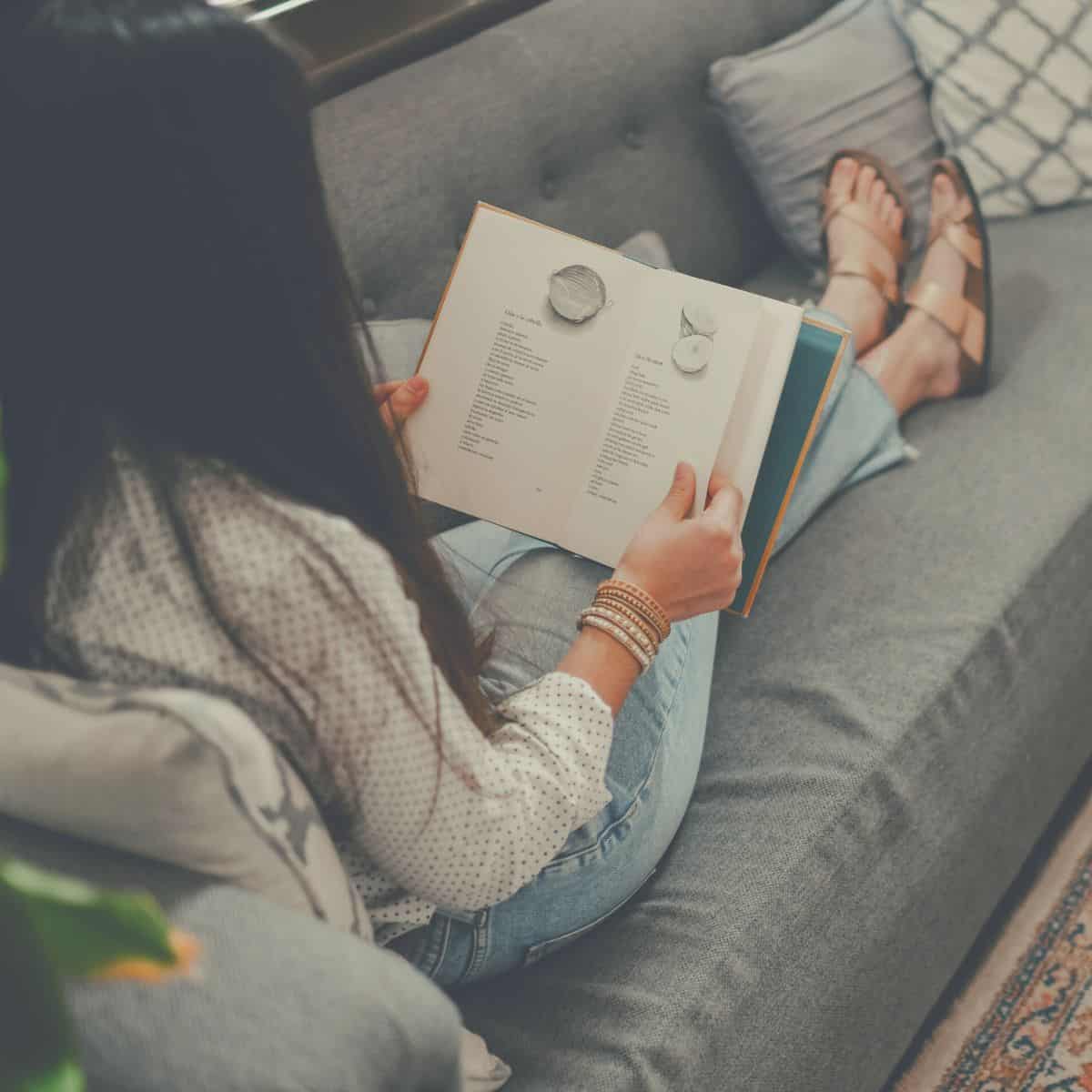 Poetry is an often neglected form of literature that utilizes expressive vocabulary and different aspects of language to express a truth, story, or message.
Reading, writing, and speaking poetry is beneficial for overall well-being, personal growth, and resetting life.
"Turning to poetry, poetry gives rhythm to silence, light to darkness. In poetry we find the magic of metaphor, compactness of expression, use of the five senses, and simplicity or complexity of meaning in a few lines." — Phyllis Klein
Poems are more than words; poetry is good for our souls and emotional health.
The Power of Poetry
Poetry is one of the most underutilized and underestimated mediums in modern culture. Start taking advantage of the benefits of poetry today!
01. Poetry offers us self-awareness
One of the primary benefits of poetry is it can help us become aware of what's happening in our hearts, bodies, and minds.
02. Poems help us express ourselves
Reading poetry inspires emotional expression. Poems provide words, phrases, and language to express emotional needs, wants, and desires more eloquently.
03. Reading poetry is therapeutic
Reading poetry is an exploration of one's feelings. Poems provide a unique way to examine and understand emotions, struggles, and lives.
06. Poems offer us wisdom
Another benefit of poetry is that it offers wisdom, life lessons, and perspectives of past generations that might have otherwise been lost.
07. Poetry helps us develop perspective
Poetry reading invites us to look at the world from different perspectives, expanding possibilities and opening the door to resetting our lives.
08. Sharing poetry connects us
When poems are shared, they can inspire, move, and connect you with others. Sharing poetry fosters emotional expression and healing through self-expression, often sparking deep interpersonal connections.
09. Poetry books save us time
The short yet powerful format of poems makes poetry books the best "books for finding yourself" when you're short on time.
10. Poems offer healing words
Poetry can comfort and boost mood during stress, trauma, and grief. Poems provide relief from overwhelming and sometimes repressed emotions. The best poetry books are cathartic, helping us process, release, and reset.
11. Poetry encourages us to slow down
When we skip analyzing poetry and start reading poetry for pleasure, it becomes an invitation to slow down. Poems can help you escape reality and encourage you to lead life more intentionally.
13. Poetry inspires us to be ourselves
Poems about self-worth encourage us to let go of words like "should" or "supposed to" and rediscover ourselves. Poetry helps us make sense of the world and our place in it.
14. Poetry offers the ability to reflect
Investing in traditional, printed poetry books offers the ability to read a poem daily (without getting lost or distracted online) and truly reflect. Poems can inspire you to take action and reset your own life.
15. Poems can help you reset your life
Consistently reading self-poems as a daily practice is a simple way to keep slow living goals top of mind.
Love this post on the benefits of poetry? Sharing it would make our week. ♥
It would make our week if you took a second to share this poetry post on your favorite social media spot.
That's how we know we're on the right track and should continue writing more content like this!