An Enneagram 8 goes by many names, including The Protector, The Challenger, and The Controller. Do any of these descriptive names resonate with you? Learn more about Type 8 below!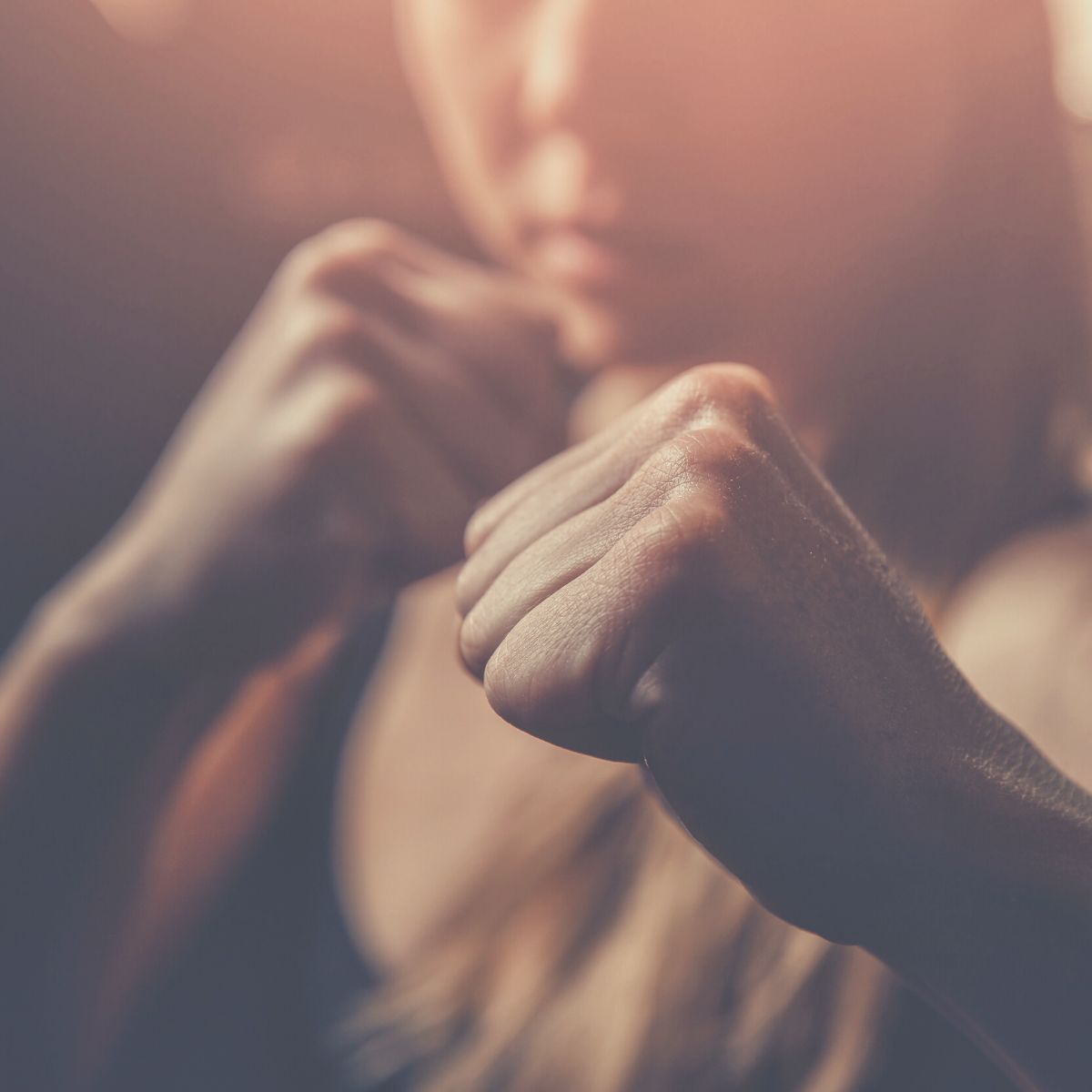 Curious if you are an Enneagram 8? Figuring out which of the nine Enneagram personality types you are can be difficult. We're here to help.
Understanding your personality type is worth the effort. The self-awareness of knowing you're an Enneagram 8 makes it easier to find effective and efficient ways to move toward a simple life!
Jump to:
Type Eight: The Challenger
Enneagram Eights are often described as The Protector, The Challenger, and The Controller. These commanding, intense, high-energy individuals often make confident leaders.
Enneagram 8s like to be in charge of their surroundings, will fiercely defend their beliefs, and can be perceived as intimidating or confrontational.
If you are a Type 8, you are natural motivated, self-reliant, and will do everything in your power to hide emotional weaknesses to ensure others view you as strong.
Enneagram 8 Personality Under Stress
Unhealthy Eights withdraw, neglect self-care, and try to deny their emotions in fear they'll take over.
When overwhelmed they may become secretive, uncompromising, and lash out with accusations of betrayal.
In other words, when Enneagram Eights are stressed they shift toward the unhealthy side of Type Five, The Thinker.
A Healthy Enneagram 8
Healthy Eights feels secure they become more caring, vulnerable to emotions, and open to listening to opposing opinions.
They are aware of how self-conscious they are about hiding their tender side and begin to open up to the people they love most in this world.
In summary, when Enneagram Eights are healthy they shift toward the positive side of Type Two, The Helper.
Type 8: The Instinctive Triad
Enneagram Eights use their intuition as their primary guide when making decisions.
This is because Type 8 is part of the Gut Triad. This Instinctive Triad is comprised of three types — Enneagram 8, Enneagram 9, and Enneagram 1.
Learn more about the other Instinctive Triad types: Enneagram 1 and Enneagram 9
Enneagram 8 + Simplifying
What would simplifying my home as an Enneagram 8 look like? Learn Type 8's uncluttering strengths, struggles, and opportunities.
Binge-Worthy Enneagram 8 Reads
Do you think you might be an Enneagram Eight? Here are a few additional resources for you!
Additional Enneagram Resources
Want to dive deeper into the Enneagram? Check out these additional resources!
The 9 Enneagram Personality Types
Still not sure if you're an Enneagram Eight? There are a total of nine personality types. Keep researching until you find one that resonates. Learn more about the characteristics of the other Enneagram types.
Love this Enneagram numbers post? Sharing it would make our week. 💛
It would make my entire week if you took a second to share this Enneagram numbers post on your favorite social media spot. A share is like a reader vote — it's how we know we're on the right track and should continue writing more content like this!