Looking for the best FREE Enneagram Personality Test? You're in the right spot. Learn "your number" with the top Enneagram Type Test below!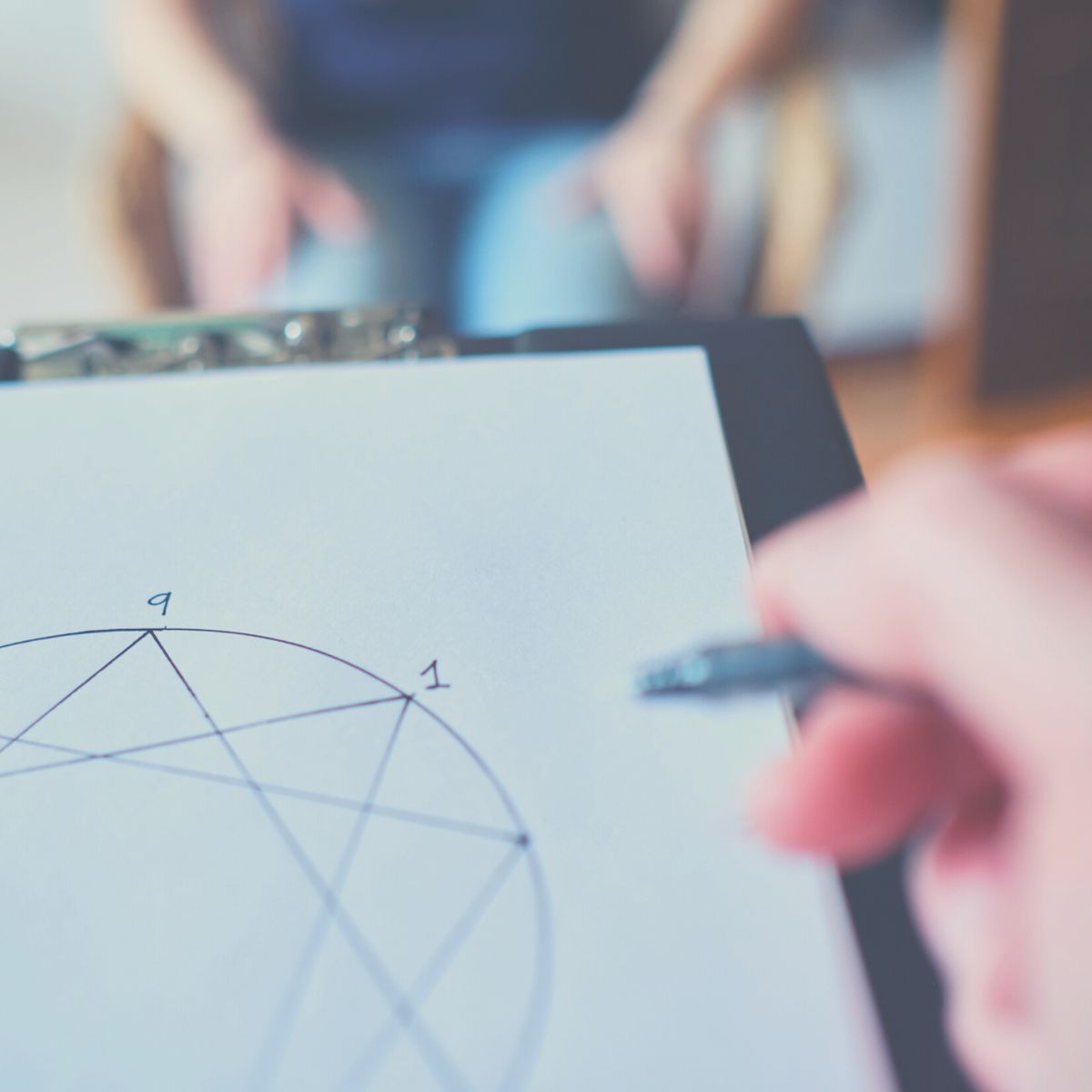 Curious about your Enneagram Type? Taking an Enneagram Personality Test is a great place to begin.
We're here to help! Understanding your personality type is worth the effort.
The self-awareness of knowing you're an Enneagram Type makes it easier to find effective and efficient ways to move toward a simple or slow life.
Jump to:
What Are The 9 Enneagram Personality Types?
An Enneagram Personality Test can help you uncover which of the Enneagram types resonates most with you.
Take a moment to read through the descriptive names of the nine Enneagram personality types below before beginning your free test!
If a particular Enneagram name calls to you, click through to learn more.
Which Enneagram Am I?
If you've read through the list of the nine Enneagram personality types and you're still stumped, an Enneagram Number Test can be a helpful starting point.
There are a lot of available Enneagram Type Tests online. The ones below are the most accurate and helpful!
Before You Take the Enneagram Test
Before you begin, it is important to note that the Enneagram Test is a jumping point for research.
Despite what some sites may claim, there isn't an "official Enneagram Test."
Do not take your assessment results at face value.
After you've taken the Enneagram Test, take time to read more about the top three results the personality test provides.
When diving deep into your type results, be sure to watch for:
How the different "wings" affect the personality type
How the Enneagram type reacts to stress and security
If the "core struggle" of the type resonates with you
In the end, you are the only one who can truly "type" yourself.
The Best Enneagram Personality Test — FREE QUIZ
While there are many paid resources, I highly recommend beginning with an Enneagram Test that is FREE.
Here are the two best Enneagram tests online:
The Best In-Depth Enneagram Test
The free personality test through Truity will show you which of the 9 personality types suits you best.
Hands down, this is the most helpful FREE Enneagram Type Test available.
After completing the 5-10 minutes assessment, you can see how you score for all 9 Enneagram types.
This gives you a great starting point for researching and understanding where you fit in the Enneagram personality framework.
The Fastest Enneagram Type Test
Pressed for time?
Crystal Know's Enneagram Test is fast and simple — it takes only a few minutes.
With this Enneagram Number Test, you will rate a few statements about your thoughts, feelings, and actions to kickstart your journey.
Enneagram Test With Detailed Personality Reports
If you're looking to dive deep, Integrative 9 Enneagram Solutions offers the best Enneagram Test with paid reports.
The iEQ9 takes about 30 minutes to complete. The site explains...
The comprehensive, integrated, dynamically adaptive questionnaire is fast and effective. Pinpoint your Enneagram Type, Subtype, Center of Intelligence, Triadic Style, Level of Self Mastery, and current Stress and Strains. Statistic validation and unique machine learning algorithms continuously improves the accuracy.
While the iEQ9 is a great resource, it might be overwhelming if you're just getting started with the Enneagram.
Why Begin With A FREE Enneagram Test?
Beginning with a free Enneagram Personality Test and researching the different types gives you a more holistic view of the framework.
This, in turn, provides more value and insight into all of the nine Enneagram personality types.
Before you default to a paid analysis, consider the free Enneagram Personality Tests first!
Additional Enneagram Resources
Want to dive deeper into the Enneagram? Check out these additional resources!
Love this Enneagram numbers post? Sharing it would make our week. 💛
It would make my entire week if you took a second to share this Enneagram numbers post on your favorite social media spot. A share is like a reader vote — it's how we know we're on the right track and should continue writing more content like this!